Chauffeur Service in Europe

What better way to experience your next vacation or business trip than by booking a chauffeur service in Europe? Make the most of your time and let someone else take care of the driving as you discover the enchanting sights in some of Europe's most alluring destinations. Auto Europe specializes in helping travelers arrange their ideal transportation option in Europe. From rental cars, luxury rentals to our popular car service, including airport to hotel shuttle and transfer or the convenience of hiring a private driver for the duration of your trip. When you book a chauffeur, airport shuttle or transfer service, Auto Europe is committed to going the extra mile to ensure that your transportation is ready upon arrival.
Booking an Airport Transfer in Europe
In addition to private chauffeur service in Europe, we also offer convenient airport transfers to and from busy European airports like London Heathrow Airport and Charles de Gaulle Airport in Paris. Among the many perks of booking an airport transfer with Auto Europe is that all of our professional drivers speak English and we are available toll-free, 24/7/365 should something arise during your trip. Auto Europe also offers city to city transfers, as well as transfer services where you are assigned a private driver for an allotted block of time.
Airport to Hotel Shuttle Service in Europe
If you're traveling for business and require low-cost transportation to and from your hotel or business meeting, Auto Europe can help. Why leave your transportation to chance, haggle with local cab drivers, or wait in line for service? Book an airport to hotel shuttle with us and one of Auto Europe's English speaking, professional drivers will meet you at baggage claim, help load your luggage, and whisk you away to your destination. You'll ride in an upscale, clean vehicle and you won't have to worry about fare or leaving a tip because you've already paid in advance.
Popular Locations to Hire a Private Driver
Hire a Chauffeur or Arrange an Airport Transfer with Auto Europe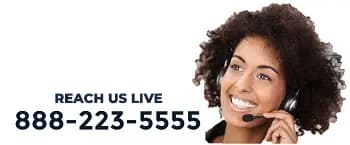 Whether you're looking to hire a private chauffeur in Europe, or would like to arrange an airport transfer, all of Auto Europe's drivers are familiar with their local areas, and are able to help you get around your host city with ease. Requesting any of these services can be done online in three, easy steps, or by speaking with one of our reliable agents directly when you call us toll-free at 1-888-223-5555.