Car Rental at Strasbourg Rail Station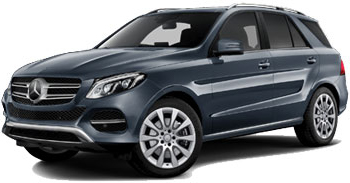 Car rentals at Strasbourg Rail Station are available at affordable rates so that all visitors can enjoy the area without public transportation dependence. The Strasbourg Rail Station is the main train station located in Strasbourg, France. The railway station was opened in 1841, but was demolished and rebuilt again in 1883. There are 13 tracks at the station, with an estimated 75,000 commuters using the station each day.

As a major transportation hub for locals and travelers, the Strasbourg Rail Station is a popular place to pick-up a rental car in Strasbourg. Service from the rail station is offered to a number of different destinations, which include Frankfurt, Germany, Paris, France, and Zurich, Switzerland. A one-way ticket costs 4 Euros. The rail station offers WiFi hotspots, restrooms, a restaurant, baggage claim and a lost and found section. Great deals on luxury car rentals and minivan in France for your convenience.
Rental Car Suppliers Near Strasbourg Rail Station
For more than 60+ years we at Auto Europe have worked alongside trusted rental car suppliers, such as Europcar to ensure that our customers have the perfect rental car for their trek through Strasbourg. Below you will find the contact information of the rental car offices near the Strasbourg Rail Station. Should you have any questions, please do not hesitate to contact our award winning customer service team, who can be reached at 888-223-5555.
Europcar Strasbourg


16 Place De La Gare Strasbourg

,


Strasbourg

,

France

67000




+33 9 77 40 32 42

Europcar Hours:
Mon-Fri: 8 AM-8 PM
Sat: 8 AM - 12 PM & 2 PM-5 PM
Sun: 4 PM-8 PM
Picking Up a Rental Car at Strasbourg Rail Station
With such an array of activities offered to those in the city, utilizing a rental car at Strasbourg Rail Station is one of the most important things that you can do before leaving for your destination. The Cathedral Notre Dame is one of the main attractions available to visitors in the city. This religious site dates back to the 13th century, and has amazing Gothic architecture with an abundance of beauty on the inside. A visit to the La Petite neighborhood is also a wonderful way to spend your time in the area. This neighborhood has cobblestone roads, medieval buildings, shops and restaurants to enjoy. The Musee Alsacien is a great museum not to miss. This museum details the very important history of the Alsatian life, with many artifacts and displays to view.
Accommodations Near Strasbourg Rail Station
Auto Europe provides car rental at Strasbourg Rail Station to any traveler who understands the importance of having a car available to them at all times. There are many hotels to pick from for your stay, so choose wisely. What hotels are offered in the area? Hotel Nid de cigognes is located across the street from the rail station. This immaculate hotel offers WiFi, a bar and lounge and on-site restaurant and more. The Hotel Best Western Monopole Metropole is located 200 meters from the rail station. This hotel is affordable, with amenities including free WiFi.
Strasbourg Rail Station Contact Information
To speak with someone at the rail station, call +333 883 351 49 with your questions or concerns. To speak with an Auto Europe agent to book a car rental at Strasbourg Rail Station, call us toll-free 24/7 at 1-888-223-5555. Reserving a rental car can also be done online in three, easy steps when you use the secure booking engine on the top of the page. Strasbourg is located 45 kilometers from Rastatt and 105 kilometers from Moselle.
Strasbourg Rail Station




20 Place de la Gare




Strasbourg

,

France

67000


Telephone:

+333 883 351 49


Latitude:

48.5842297


Longitude:

7.7339068


General Information: It is the eastern terminus of the Paris-Est–Strasbourg-Ville railway. The current core building, an example of historicist architecture of the Wilhelminian period, replaced a previous station inaugurated in 1852, later turned into a covered market and ultimately demolished. With over 20 million passengers in 2018, Strasbourg-Ville is one of the busiest railway stations in France pick-up a rental car in Strasbourg with Auto Europe today!