Car Rental Near Bracknell Railway Station - BCE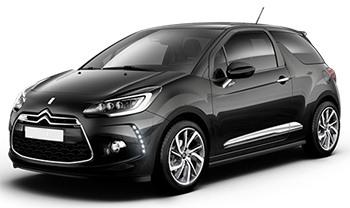 If you do not want to wait on trains, be limited in the things that you can see and do, or ride with complete strangers, accessing a UK car rental near Bracknell Railway Station is the option for you . Bracknell is located in England, in the town of Bracknell. The railway station was opened in 1856. Today, around 2.51 million people use the railway station on a yearly basis. Bus service runs 7 days per week, with a trip to Reading and London Waterloo every half hour.
Picking Up a Rental Car at Bracknell Railway Station
You will not wonder what there is to do when you have a rental car in Bracknell. There are many great attractions in Bracknell. The Wellington County Park is the perfect place to spend the day with the family; the park has the largest playground in the area, as well as acres of green land. The Lookout Discovery center is an amazing time for families with children. Bracknell's Water World is a great place to go for swimming. Visitors will also enjoy Pinewood Miniature Railway, a miniature locomotive that provides short tours to the wooded area nearby. Be sure to visit the Granite ball in the center of the city.
Popular Rental Car Suppliers Near Bracknell Rail Station
Auto Europe is proud to have more than 60+ years partnering with leading rental-car suppliers near Bracknell Rail Station. Several of these suppliers include Avis, Budget, Enterprise and others. Take advantage of the Booking Engine near the top of the page to reserve your Bracknell Rail Station car rental today! If you ever find yourself having a question regarding your Bracknell Rail Station rental car, please do not hesitate to call our highest rated customer satisfaction team at 888-223-5555.
Avis near Bracknell Rail Station


Unit 12b, The Western Centre

,


Bracknell

,

UK

RG12 1RW




+44 344 544 6041

Avis Hours:
Mon - Fri 8:00 AM - 6:00 PM
Sat 8:00 AM - 1:00 PM
Sun Closed
Budget near Bracknell Rail Station


Unit 12b, The Western Centre

,


Bracknell

,

UK

RG12 1RW




+44 344 544 2840

Budget Hours:
Mon - Fri 8:00 AM - 6:00 PM
Sat 8:00 AM - 1:00 PM
Sun Closed
Enterprise near Bracknell Rail Station
Western Rd.


Bracknell

,

UK

RG12 1QP




+44 1 344 485 555

Enterprise Hours:
Mon - Fri 8:00 AM - 6:00 PM
Sat 9:00 AM - 12:00 PM
Sun Closed
Where to Pick-Up Car Rentals Near Bracknell Railway Station
Although these service providers aren't located at Bracknell Railway Station, all of them are either a quick cab ride away or even within 20-minute walking distance. To reach Avis and Budget, you will need to venture to the Western Centre by going northwest on Market Street. After you see Papa John's on the right-hand side, you will take a left at the unnamed road until you reach the Honeywell Roundabout. Continue walking until you reach the B3408 road by another roundabout. Take a left on B3408 and take another quick left on Downshire Way, just be sure it's the second lane. From there, you will take another fast left turn on Western Road. Stay on this road until you take yet another left on Downhill Road where the Western Centre is located. Fortunately, the Enterprise location is also located on Western Road, so you're bound to find it on the way.
Hotels Near Bracknell Railway Station
Hotels near Bracknell Railway Station can be accessed easily through Auto Europe's airport transfer services or by renting a van. If you prefer, use the chauffeur service and leave the driving to someone else. Hotels that are located near the station include Bracknell Central Hotel, which is a short 10 minutes from the rail station; Hilton Bracknell; Doubletree Bracknell; Oatlands park Hotel, with free Wi-Fi and on-site gym and bar; Elizabeth House Hotel, a 4-star hotel; and The Waterloo Hotel. The Waterloo is a Victorian style mansion that was built in 1860.
Bracknell Railway Station Contact Information
For more information about train departure times, delays, etc. call 0845 600 0650. For information about a car rental at Bracknell Railway Station, or details on booking a hotel, call Auto Europe at 1-888-223-5555. Auto Europe is open 24 hours, 7 days per week, ready to assist you in all of your booking needs. You can also use the secure search form on the left to make your reservation online in three, easy steps! The capital of London is located 46 km from Bracknell, and 173 km from Nottingham.
---
Book Your Car Rental at Bracknell Railway Station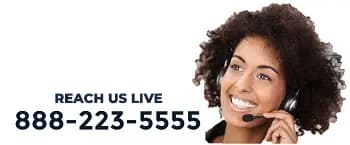 Bracknell Railway Station
Market Street
Berkshire, Bracknell, United Kingdom RG12 1FL
Telephone: +0845 600 0650
Latitude: 51.413
Longitude: -0.752
General Information: Bracknell Railway Station is the main stating operating in Bracknell, England and is a part of the Waterloo/Reading rail line. The station is located within the main, metropolitan area of the city and annually handles over 2.3 million individuals in passenger traffic.