How to Handle Post Rental Issues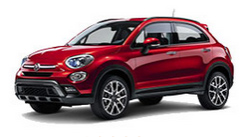 Auto Europe takes pride in offering a platinum level of customer service to our clients before, during and after their trip. If any part of your rental experience was not up to your standards, please contact us as soon as you return home. Our dedicated customer service team is here to help you sort out any inaccurate charges that may have been added to your account. We will also be able to address any other shortcomings that you may have experienced, by acting on your behalf and contacting the local supplier you worked with to find out exactly what you were charged for and clear up any misunderstandings.
What Can you Do to Avoid Being Over Charged
One of the most common means of overcharging is associated with refueling. Ensure that you are not over charged by keeping all receipts for gas and knowing your rental car supplier's policy on refueling. An easy way to make note of your supplier's refueling policy is by referencing your car rental voucher. If you are involved in an accident while driving a rental, be sure to file an accident report with the local authorities and document all damage done to your vehicle with a digital camera.
Customer Service at Auto Europe
Be sure to save all documentation that is associated with your rental car including: receipts, payment vouchers, bills, rental agreements and any other paperwork you acquire during your trip. This will help our customer service team sort out your issue as quickly as possible if your rental car was paid for in advance through Auto Europe and you received a bill in the mail for additional charges. We are here 24/7 to answer questions! Call us toll-free at 1-888-223-5555.
Video Transcript
Did you know that Auto Europe Customer Service is available to help you clear up any post rental issues you may have? This will include facilitating your disputes for additional charges due to damage, refueling charges, extra taxes or fees, and double billings. To help avoid any of these charges, it is always a good idea to keep all your receipts for gas, as well as all documentation for any damages that may occur while you have the vehicle. If you have any questions call us today at 1.888.222.5555