If you haven't ever been to the verdant landscapes of Ireland then it's definitely time you went. The Republic of Ireland is a wild and rich country filled with its own personality, wildlife and landscape. Its quaint villages relish with Irish charm, its cities, from Cork to Dublin, combine a rich national heritage with modern city amenities, and its vast rural landscape offers ancient history, beautiful national parks and plenty of cliff-lined coastline.
Here's our must-see guide to visiting Ireland for the first time from Dublin to Cork:
---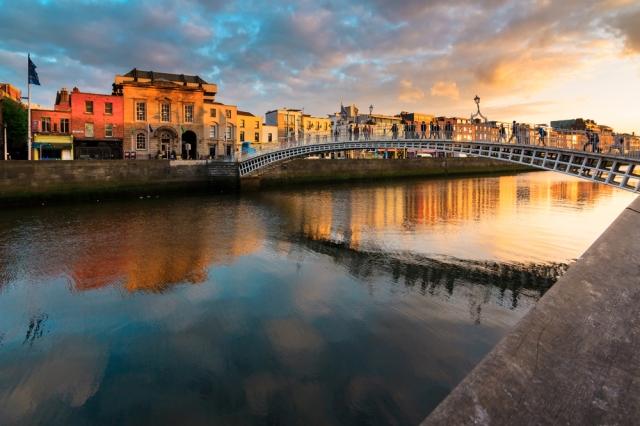 Dublin
Ireland's capital is not to be missed. One of the most glorious cities in Europe and one of the most visited, Dublin is energetic, vibrant and spirited. Filled with history, from sculptures and monuments to impressive architecture and famous literary haunts, Dublin is a city waiting to be explored. Why not pick up your car at the Dublin Airport, explore Dublin and see it all? Take in Grafton Street for shopping, the National Museum, Dublin's historic parks, Trinity College and the lively Temple Bar area for some great live Irish music and plenty of Guinness. Voted the friendliest city in Europe, Dublin will not fail to tug on your heartstrings and make you fall in love with the country.
---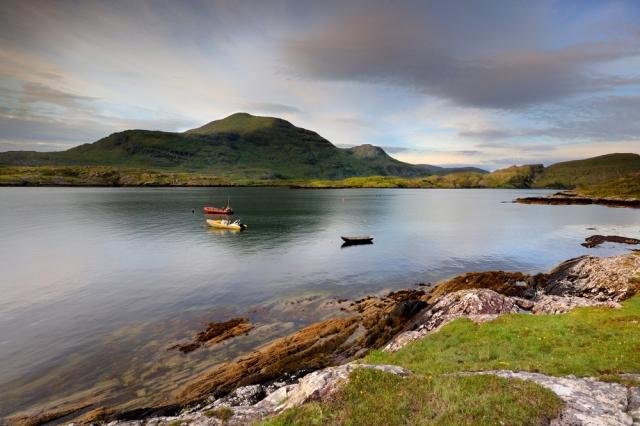 Galway Bay
On the west coast of Ireland lies the famous Galway Bay. Featuring Galway Port, a traditional port than has been inhabited for over 5,000 years, Galway Bay is both authentic and magical. With half of Galway County speaking only Gaelic, the native language of Ireland, the region is a living example of old Ireland. From here you can make a visit to the Aran Islands, which are about 30 miles from the mouth of Galway Bay. Known for their prehistoric and old Christian monuments, including the ancient Dun Aengus Fort, the islands are also a great place for cliff-top hikes and views of the coastal scenery of Ireland.
---
County Clare
A stones throw away from Galway Bay, County Clare offers the craggy coastline and rural green fields you would expect to see in Ireland. Its long-stretching coastline, along the expansive Atlantic Ocean, is both spectacular and fascinating, and is even a hot spot for serious surfers, while its villages and towns retain Irish traditions of music and culture. Pub hop between the small villages of Miltown, Ennistymon, Doolin, Malbay and Kilfenora to find the kind of traditional music culture that will get your feet tapping all year long.
---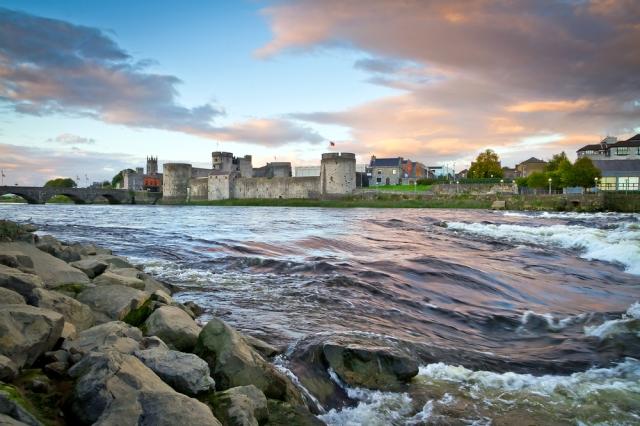 Limerick
Ireland's west coast city sits on the border of County Clare, and was chosen as the country's first ever Irish City of Culture in 2014. With a friendly and welcoming Irish population, as well as a renovated historic castle, museums, cafes and plenty of traditional Irish pubs, the city is great for exploring and for getting your dose of city hustle and bustle. Navigate the city easily on foot and enjoy spotting the city's famous religious houses that existed before the Tudor dissolution of the monasteries, taste local foods at the Milk Market, and nip into old pubs such as Nancy Blake's, a cozy traditional Irish pub with a fireplace.
---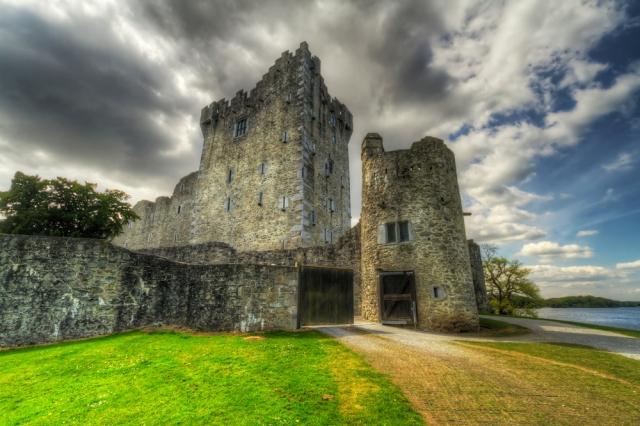 County Kerry
Imagine sea cliffs, bright green farmland, stone walls, and mountain peaks and you have the iconic County Kerry. A must-see spot for the first time traveler to Ireland, County Kerry is home to one of the country's most impressive national parks as well as Killarney, a prime spot for nightlife and Irish traditional music. Perfect for exploring in a motorhome rental, discover ancient ruins, sandy beaches and lots of wild landscape that is just waiting to be traversed on a long vacation. Be sure to drive across the new "Wild Atlantic Way", a road along the coastline that takes in the famous Cliffs of Moher.
---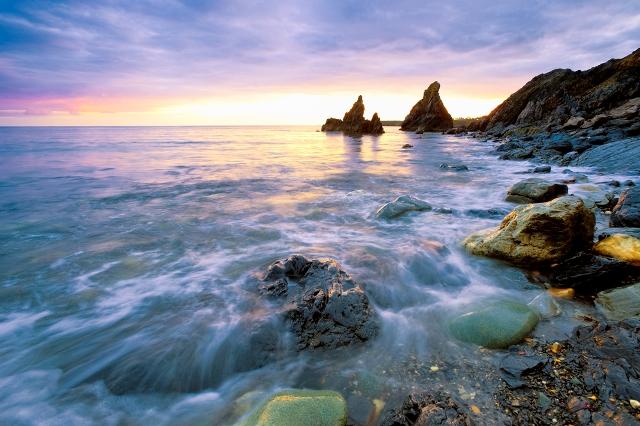 Waterford
An unexpected destination on a first-timer's Irish tour, Waterford is well worth a visit. As Ireland's oldest city (over 1,100 years old), Waterford is a port town with a name that dates back to the Vikings and is said to mean "Windy Harbor". The busy port city still bears some resemblance to its ancient Viking and Norman history, with its narrow streets and town walls, while other parts of the city have been redeveloped to appeal to the modern traveler. Head to Waterford to experience what Ireland must have felt like in the Middle Ages, but with the luxury of bathrooms!
---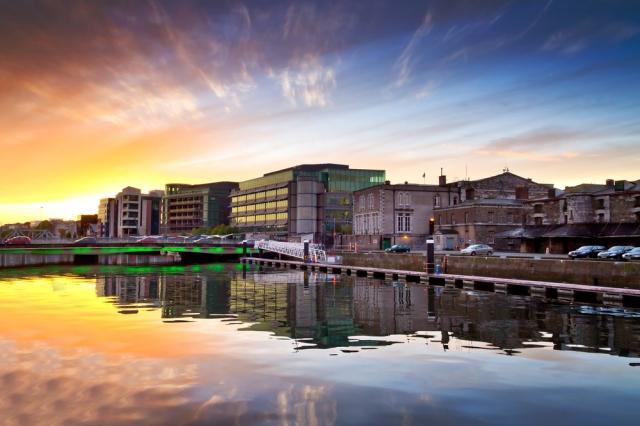 Cork
Known as Ireland's second city, many residents prefer to think of it as the first, and it's easy to see why. The liberal city is cosmopolitan in every sense; revitalized and rejuvenated. You can grab an artisan cup of Irish coffee here before visiting the city's innovative and playful night scene and the best food scene in the country. Despite it's modern elements, the city still retains much of the old Ireland it is so proud of. From the city's food and drink culture, with its tiny neighborhood pubs and restaurants selling local food made with fresh local produce, to its historic waterways and 17th century alleyways, Cork is the perfect combination of old and new.
---
Enjoy all of Ireland's Attractions with Auto Europe
When you're ready to embark on a perfect Irish vacation, visiting Ireland for the first time, trust Auto Europe for all your travel needs. From competitively priced car rentals in Ireland, to discount and luxury hotel accommodations, Auto Europe does it all, providing around the clock customer service during your entire trip.