One of the best reasons to travel is to sample and savor the incredible and distinctive cuisines of the world. And yet, for some, this can be a great source of anxiety. People restrict their diets for a variety of reasons, be they medical, religious, or out of personal conviction. But a reasonably healthy person shouldn't feel limited when it comes to travel planning. Even with dietary restrictions you should feel free to travel and fully enjoy your destination. However, you may need to do research on which restaurants can fit your needs and prepare how you will efficiently explain your needs. That way you aren't stuck attempting to explain to a befuddled waiter through a language and cultural barrier exactly why gluten makes you sick, or chicken stock makes you upset. As you freely tour
Zurich
in a rental car, or
cruise Perth in a well equipped 4x4
, you will find that a little bit of preparation enables you to explore and feast freely.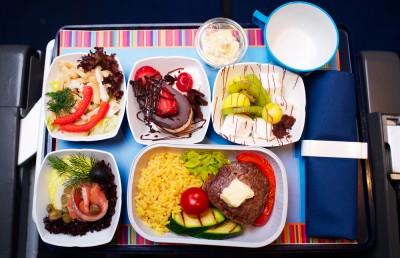 Some airlines can accommodate specific dietary restrictions, but not all. It's a good idea to check and pack some good snacks.
Medical Mealtimes
Food can be the cause of a variety of ailments. Conversely, it can also be the solution. If your diet is restricted for medical reasons, it's likely that you have a diagnosed condition and you are working in tandem with a doctor and a registered dietician to ensure your health. It's prudent to consult with your physician before you make your travel plans if you have a medical condition. They may have legitimate concerns about your continued care while you are overseas. If you feel well enough to take on the toil and reward of international travel, it's likely that you are well enough, but it is always best to consult with your physician before embarking on your journey. You may benefit from making contingency plans and locating reliable healthcare facilities before you travel, just in case you need to see them.
Keep in mind that vacation does not mean a reprieve from your condition or your prescribed diet. You have to take your body with you, wherever you go. Whether you have a food allergy/intolerance/sensitivity, an immunity disorder, diabetes, impaired kidney function or some other condition, it's crucial that you adhere to your nutritional plan when you travel. If you are expecting a language barrier and there are foods that you absolutely can't have, it can be helpful to carry a card with your dietary restrictions translated into the languages of the country you are visiting, explaining that you could become very ill.
Beyond basic medical necessity, there are nearly as many possible diets as there are reasons that a person might choose to restrict their diet. Religious views and concern for animal or environmental welfare top the list, as do personal and fitness goals. Food preferences are as individual as you are. Vacation plans are much the same. Travelers who seek to eat only heart healthy foods will love touring
Greece
, perhaps, or
Nice in a rental car
. Mediterranean cuisine is characterized by plentiful whole grains, fresh ingredients and low fat proteins, so it's a winner for many medically prescribed diets!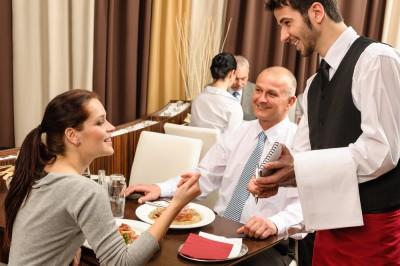 Waitstaff can be very helpful in ensuring that your meal suits your dietary needs. It may be helpful to brush up on your language skills or carry a card. It's always appreciated when you tip well for their exceptional assistance!
Feasting When Flying
If you have a severe airborne food allergy, you may find it advisable to research airline allergy policies, which are usually posted online. Most airlines will offer dietary options including vegan or kosher, but not all. Some travelers find that packing their own snacks is a more reliable way to stave off hunger on a long flight. Wherever I go, I never like to be far from my stash of dried fruits, in case I need an energy boost.
Once you are off the plane, you have infinitely more options and noshing opportunities. You can hop into your rental car and head straight for a local market and popular eatery to load up on foods that you can liberally enjoy. The key is to select things that are whole and recognizable. A lot of times, packaged foods will have unclear or absent nutritional labels. But you can bet that you will be able to find tasty things that you like to eat, whole and fresh, at farmers markets and restaurants. Many traditional and easily accessible foods are quite suitable for certain diets. Gluten free travelers, for instance, may fear the pastas and pizzas of
Italy
, but there is no need. They could be diving into platters of fresh mozzarella and prosciutto and warm plates of polenta or risotto.
Much like visitors with medical restrictions, if the language barrier is intimidating, it can be helpful to research key phrases and detail your needs on a card that you travel with, until you feel comfortable enough in your newly developed conversational skills to verbally request certain ingredient omissions. It's an even better idea to research restaurants that will suit your needs before the detectable and wrenching growl starts to build in your tummy, or call ahead of time to be sure that they can amend their menu to accommodate you. You may need to enlist the help a language-savvy companion or hotel concierge for this project.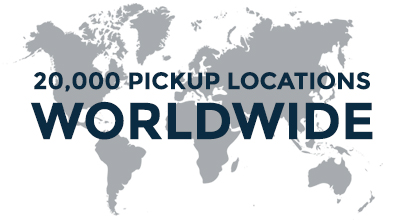 Personalizing your trip to suit your needs is what travel planning is all about. Whether you are looking for the world's best vegan pizza or the most family friendly Mediterranean beach, Auto Europe can help you arrive in style! By offering
hotels
and
car rentals
in thousands of cities around the world, we work around the clock to help you make your trip your own. You can easily book your rental car online or you can call our toll-free 24/7 reservation line today at 1-888-223-5555 to speak with one of our helpful travel experts!