Canada is a huge country with great attractions and is considered one of the most beautiful in the world due to its natural landscapes and extensive areas for snow tourism, adventure, or hiking. And one of its most compelling cities is, without a doubt, Toronto, which is home to a third of the country's population and contains some of the most famous monuments and attractions.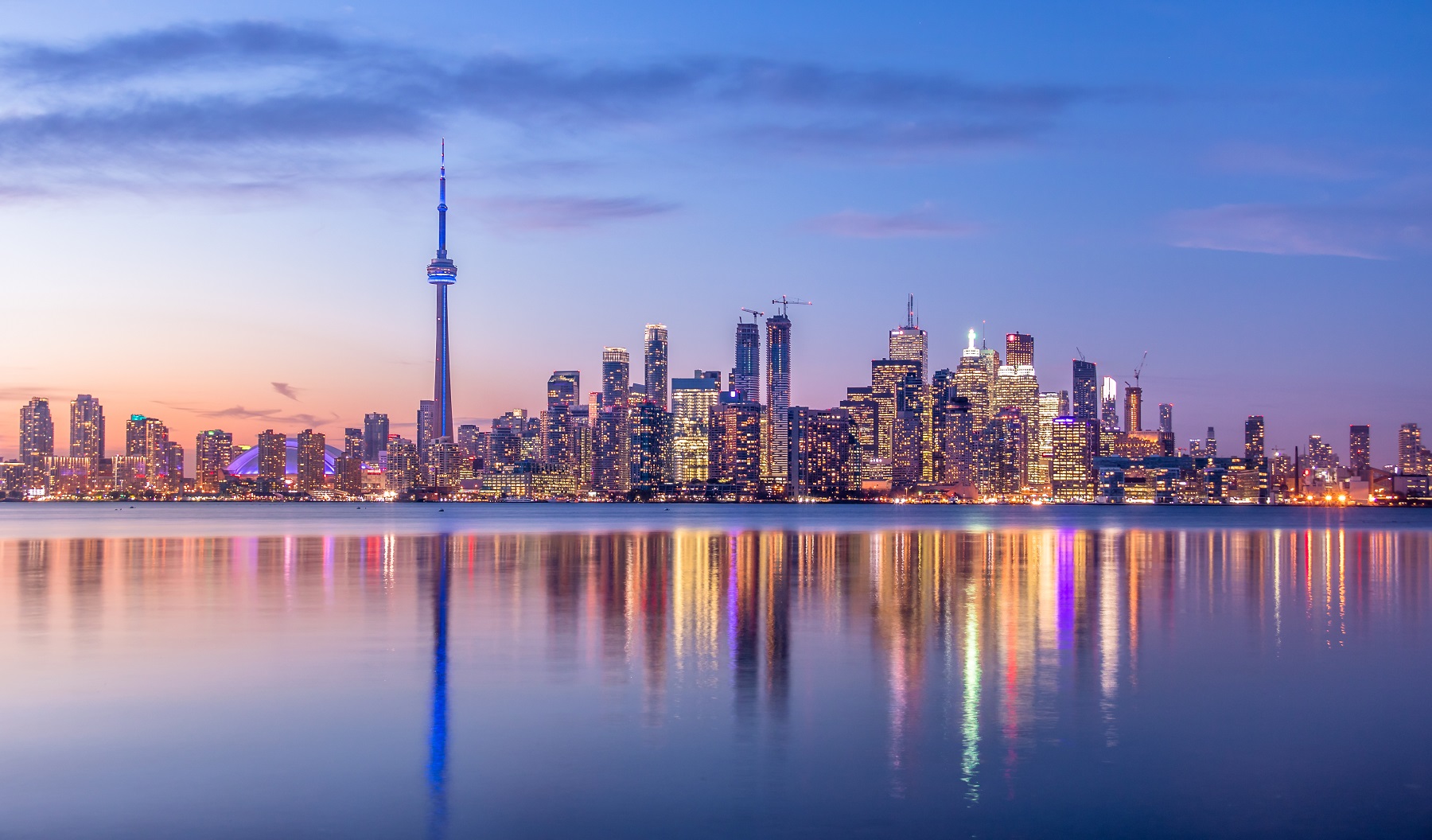 Toronto is a sprawling city bordered to the south by the Lake Ontario shoreline. The city center is nestled in a broad column of neighborhoods running perpendicularly from Bloor Street in the north to the lakeshore (Waterfront).
Downtown Toronto is divided into dozens of distinctive neighborhoods, many of which are defined by strong ethnic identities, such as Little Italy, Greek Town, Little Portugal, and Chinatown.
To visit Canada, citizens of many countries must apply for their Traveler Visa. In the case of Chile, Mexico, and Brazil, they have the benefit of requesting it electronically, a procedure that can be done at eta-Canada.mx.
Canada's tallest skyscraper, the CN Tower, looms over Toronto and is one of the country's busiest tourist attractions. For $ 35, you can go to the top and see the city from various vantage points or dine in its elegant restaurant.
In recent years, a new feature called "Edgewalk" was added, which allows thrill-seekers and extreme sports to walking along the outer edge of the tower while attached to a safety harness.
The eastern end of the city center is bordered by the sprawling High Park, a green area where tourists can walk along its trails and sports fields. Much of the other parks are located on the city's outskirts, in the so-called Toronto Islands, which are located on Lake Ontario and can be accessed by tunnels or passenger ferry.
The larger islands are all together and connected by small bridges. They are home to a children's amusement park, restaurants, and some popular little beaches in the summer, along with extensive green space.
The Toronto Zoo is the fifth largest on Earth, with an incredible variety of exotic animals from every continent, including two Canadian-born pandas. It's about a 45-minute drive from the city center.
You can also make excursions to Niagara Falls and marvel at its waterfalls and falls. If you have a United States visa, you can walk and take excursions on both sides of the falls.