Germany's Autobahn is one of the most exciting and interesting places to visit in the world. Thrill seekers from every country on the planet travel to Germany in hopes of experiencing the adrenaline rush of driving at top speeds. Lucky visitors enjoy the fast speeds and competition of the fellow drivers. If you are planning on traveling to the Autobahn, here are the top five things you need to know.


Lane Size
In each direction there are generally two to three lanes for driving, although in some places you may find four lanes. Each lane within the grassy or more rural areas is generally 3.75 meters wide. In the areas that are urban or more city-like the lanes are 3.5 meters wide.


Center Size
To separate the different directions on the Autobahn there is a lane of green shrubbery. Landscaping in this area is between 3.5 and 4 meters wide. There is also a double-sided railing that is built within the center of the greenery. There are also blinders that can be used around the winding areas of the grass.


Maintenance
Maintenance on the Autobahn car rental Germany is actually quite impressive. There are crews that inspect every part of the Autobahn system on a regular basis. Crews use new, high-tech equipment that scans the road digitally.


Prohibited Travel
Pedestrians are absolutely prohibited from walking or hiking on or around the Autobahn due to the fast speeds. Mopeds and bicycles do not reach the top speeds necessary to keep up with the flow of traffic, so they are banned as well. Vehicles on the Autobahn must have a maximum speed higher than 60 km/h or 36 miles per hour.


Miscellaneous
One of the most random laws the Autobahn enforces is that it is actually illegal to run out of gas on the Autobahn. As it is illegal to stop for any unnecessary reason and gas shortage can be prevented, stopping can warrant a heavy ticket. Also, parking, making a U-turn and backing up is also illegal and strictly enforced against on the Autobahn.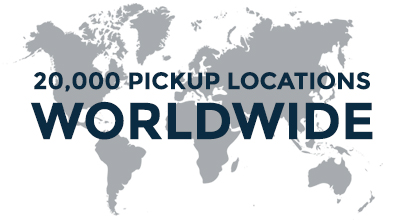 Planning a trip to the Autobahn? Auto Europe has great deals on
car rental in Germany
!