Italy's world-famous desserts are one of the reasons tourists keep coming back to the European country wanting more, because there is nowhere better to get an Italian dessert than in Italy! Whether you are
traveling from the majestic city of Rome
, the romantic canal-laden city of Venice, or the beautiful countryside region of Tuscany, Italy is the place to eat sweet. Of course, every Italian region has its specialties, but some of most famous desserts in Italy have spread not only nationwide, but also worldwide. Now everyone has the chance to sample traditional Italian desserts wherever they are.
Make sure you leave room for your dessert in Italy, these famous Italian sweets cannot be missed if you are traveling to Italy. From crisp pastry of a Cannolis to the soft pick-up of a Tiramisu, these top ten famous desserts in Italy will most definitely leave you wanting more. If you don't do anything else, then have to try these
top 10 desserts in Italy:
---
Tiramisu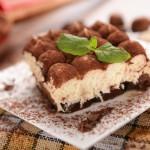 One of the most widely known and loved desserts on the planet, Tiramisu started its humble beginnings in the northern region of Veneto. While this dish has become famous all over the world, it is still very popular in Italy, more so now than ever before. The word Tiramisu literally means "pick me up" and that's what it does – it gives you a boost at the end of a meal. Tiramisu is made of ladyfingers dipped in coffee, layered with a mix of mascarpone and egg yolks flavored with cocoa and liquor. The recipe has been changed and adapted and you may find different types of the dessert throughout the different regions of Italy.
---
Gelato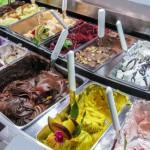 Gelato isn't just ice cream. This is nothing like the ice cream you get at home. Gelato is creamy, rich, and always leaves you wanting more. The glorious heat of the Italian summer is enough to make you crave this frozen treat, and it has a lot less butterfat than American ice cream, so you can enjoy your dessert pretty much guilt-free.
---
Cassata Siciliana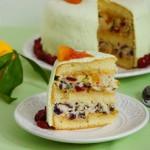 One of Italy's most beautiful desserts, Cassata Siciliana not only looks nice but it also tastes incredible. Made up of a round sponge cake that has been moistened by liqueur or fruit juice, with layers of candied peel, vanilla, chocolate filling or ricotta cheese. The cake is usually then covered in a pastel-colored icing and marzipan, and decorated.
---
Cannoli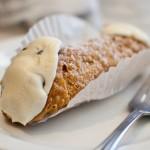 You have probably already heard of this one, as the dessert is very well-known throughout the US already. To make Cannoli you take fried pastry dough that has been made into a tube-shaped shell form, then fill it will a creamy, sweet filling that usually contains ricotta. You can find great Cannoli in a Sicilian bakery, although make sure to check only the shells are on display, a good bakery should fill the shells only after you have placed your order.
---
Panna Cotta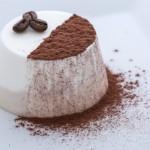 Originally from the Piemonte region, Panna Cotta is now so popular nationwide that you can find it almost everywhere in Italy. Made by combining sugar, milk and cream, with gelatin. The mixture is then left to cool until it's set. Once cool it is most often served with caramel or chocolate sauce or wild fruit coulis.
---
Baba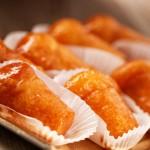 This dessert actually originated in Poland but is widely found in the Naples region. Made of liquid saturated yeast cakes that have been filled with either pastry cream or whipped cream. You may come across some Baba that have been soaked in rum and somehow you are supposed to eat them with your hands!
---
Ciarduna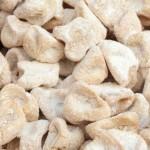 These sweet pastries are originally from Palermo in Sicily. Made from an almond cookie shell filled with mascarpone or ricotta, there are many varieties across Italy today--from pastries filled with chocolate frosting or covered in a chocolate shell.
---
Biscotti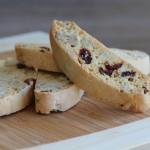 The full name of biscotti is biscotti di Prato, which literally translates to "biscuits of Prato". The key to the almond biscuits is that the cakes are baked twice, then while still hot in the oven they are cut. This gives them their distinctive crunch. Many Italians like to dip their biscotti in Vin Santo not in coffee, and this combination is a common and tasty end to an Italian meal.
---
Tartufo di Pizzo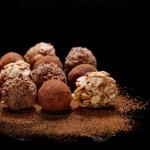 From the region that is now Calabria, this hand-shaped cake includes a heart of chocolate that is melted and covered with sprinkles of cocoa powder and sugar. You can visit the fishing town of Pizzo and find some of Italy's best Tartufo di Pizzo.
---
Struffoli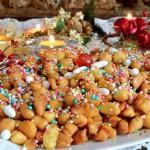 This Neapolitan dessert of deep-fried balls of dough is usually served with sweet sides such as honey or cinnamon. Many Italians eat Struffoli warm, and traditionally serve them at Easter or Christmas time, although you will probably find them all year round in most Italian restaurants. Struffoli is very popular throughout the south of Italy.
---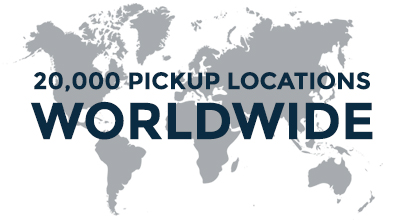 With Italy's country-wide dessert menu on the mind, it's time for you to take a trip to Italy and explore the culinary landscape for yourself. But first, give Auto Europe a call at 1-888-223-5555, for the very best deals on
car rentals in Italy
,
hotel accommodations
, and even
long-term rentals
! Our reservations agents are available 24/7, so don't hesitate to call today!