Travel is a great privilege and joy of modern society. In a single day of flight, your dreams of a paradise halfway around the world can be actualized! Well-planned journeys can enrich you, connect you with others and build a lifetime of memories, whether you are traveling for business or fun. But let's face it; travel can also be a little rough on the body. The immune system is weakened by stress, interrupted sleep, sedentary periods, unusual foods and excessive alcohol. Sun exposure, motion sickness, allergens and altitude changes can lead to intense feelings of malaise.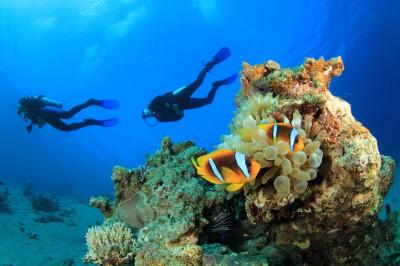 When you travel and stay healthy, you can enjoy incredible new experiences!
If you are spending time in close quarters with others, or in an area with new and unusual viruses, your weakened immune system could meet an opportunistic bug, and suddenly paradise is a nightmare. Don't allow sickness to ruin your trip. Instead, take a few simple steps to stay healthy when you travel abroad. Ensuring your health means you can return home with fantastic memories and souvenirs— instead of the flu.
Preparing to Travel
You've got your airfare,
hotels
and car rentals all booked. You've put some juicy bestsellers on your kindle and you've treated yourself to a stylish pair of sunglasses or a sturdy rolling carry-on. Maybe you have even reserved extra equipment that you need for the road, like a
child seat, snow tires or a GPS unit
. You feel like you've thought of everything, but have you thought about your vaccinations? The Center for Disease Control and Prevention (CDC) maintains a
great web resource
for travelers, outlining all suggested vaccinations by countries of travel. You might also consider purchasing travel insurance.
When you pack, you should include a basic first aid kit with all of your prescription medications as well as some basic over the counter medicine, just in case you need it. You may not be able to rely on the easy availability of aspirin or Imodium at your destination, and a language barrier might make pharmacy shopping tricky. You should have medication directions in your own language to be sure your dose is correct and won't interact poorly with other meds that you have taken. It's also a good idea to keep your medications in their original packaging to avoid a border kerfuffle. Depending on where you are going, topical burn and bug bite creams will be of great use to you, as well. Band-aids and antibiotic ointment are never a bad idea, either. Another helpful item to slip into your travel first aid kit is a document containing the contact information for reliable medical facilities and the embassy consulate office. This resource can be immensely helpful if you do get ill while you are away.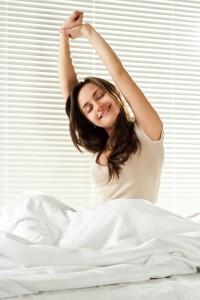 Ample sleep strengthens your immune system and gives you plenty of energy to tour and explore!
Full nights of sleep, daily multivitamins, wholesome food and moderate exercise can always help keep your immune system strong. This is especially helpful for travelers. Exercise has been found to prevent jet lag. If you support your body before you travel, it will give you the energy and strength to arrive feeling fresh!
At Your Destination
When you first arrive, you should take the first day or two at a slower pace to be sure that you catch up on rest and adjust to your new environment. If you are in a higher altitude than you are accustomed, the air will be thinner and you may feel listless, tired, or even nauseous. If you are skiing in the
French Alps
, for instance, you will be safer and have more fun on the slopes when you budget some time to rest and adjust to the altitude. I am not suggesting solitary confinement, by any means. Wherever you are heading, you should schedule your itinerary to include gentle walks and tours. Relish a few hours of relaxation at the beach, ski lodge, park, sidewalk café, or take a scenic cruise in your rental car. Above all, if you listen to your body it will tell you when you need to rest and relax.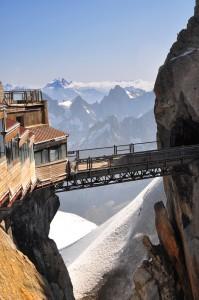 The French Alps host world-class skiing. You will enjoy them best if you give your body time to adjust to the altitude!
Avoiding germ exposure is another important matter. Frequent and vigorous hand washing is the first tool in fighting the spread of colds and other viruses. When you are mid-flight you can simultaneously attack germs and circulation issues when you get up frequently to stretch your legs and wash your hands. Through your trip, maintain personal cleanliness and hand washing, and avoid undercooked meats and unpasteurized dairy. It's very important to stay hydrated, but the local water sources in some places are suspect, so you might prefer to stick to bottled water and canned or bottled beverages. Hot teas or coffees made with boiled water are also a safe bet.
Don't take unnecessary or potentially injurious risks. Don't ski on slopes beyond your skill level or surf in stormy seas. Drink and carouse in moderation, and designate a safe and sober driver. Minimize sun exposure with protective clothing and frequent re-application of sun screen. You can prevent exposure to mosquito-borne viruses when you use aggressive insect repellant and netting.
When You Return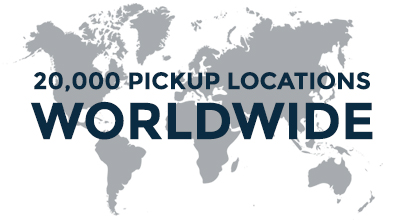 Depending on which destinations and activities your travels involved, you might want to have a thorough physical examination when you return. You should schedule this with your physician before you travel. And of course you should take time to rest, recover, and recount on all the great experiences you had while traveling!
When you follow the above steps, as well as any additional measures prescribed to you by your primary care physician, you can travel confidently, assured that you have taken the necessary measures to feel great when you travel. With 8,000 locations around the world, Auto Europe provides many options for renting a car at your destination. Call our 24/7 reservation line at 1-888-223-5555, or use our easy three-step online booking engine to take advantage of our incredible discount rates.