From the middle of June through August, airports across Europe are overflowing with international traffic from travelers who have hoarded their vacation days in expectation of maximizing the summer sun. While it's hard to deny the allure of sizzling seashores and cityscapes during the summer season, there's a lot to be said for taking your holidays a bit earlier in the year, namely spring! Put the brakes on summer travel, and pack your bags instead for some springtime excursions with an Auto Europe car rental.
Scenic Drives In Bloom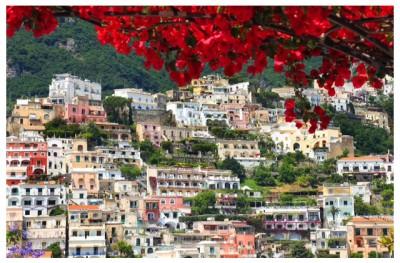 Taking a scenic drive is all about timing. Every route has a season in which its beauty eclipses that of the rest of the year. A perfect example of this is Italy's famous Amalfi Coast. In spring, blossoms abound in a radiant array of color all along the seaside route of what is arguably, already a stunning drive. Another perk is that traffic is at a trickle compared to what the hot summer months will bring! What better time to rent a
Ferrari 458 Italia Spider
? From Sorrento to Salerno, cruise in the style and comfort of this high-performance vehicle that was made to take the narrow roads and sharp turns that line the Mediterranean Sea. Cascading over window boxes and terraces, from rooftop and cliffs, the brilliant mantle of spring flowers enhances each surface from which it grows and blooms. This is not a route you should take in a day, when there are so many interesting places to hit the brakes along the way.
The Netherlands are also an excellent choice for leisurely spring tour. Arrange to pick up your car rental in Haarlem and take the Bloemen Route (Flower Route) that reaches between Haarlem and Leiden, which are in full bloom by mid-April. Hyacinths, irises, daffodils and the most photographed Dutch flower, the tulip, are all displayed to their best advantage in cultivated gardens and in natural landscapes across the country.
Festivals Celebrating Spring
There are varying degrees of what could be deemed suffering when it comes to winter, and in places that are more subdued by the attention of Jack Frost's chill, the first signs of spring are a clarion call to travel planning action! Participating in open air festivals is a great way to let loose some of your pent-up winter energies in a fun way, and Europe has some excellent events for you to choose from!
Sevilla's La Feria de Abril
, which translates to April Fair, is a boisterous fiesta that celebrates spring by bringing the metaphorical summer heat early, as only the Spanish can, with passion and panache. Vibrantly colored garments in flamenco style for the ladies and well-fitted short jackets, pants and boots for the gentlemen let you know that this is no casual affair. A traditional style of folk dancing called Sevillanas take place, and are a gateway to more complicated Spanish steps, making this event a good place to pick up some new skills to dazzle your friends and family at home with. You know, the ones who are already green with envy at your spring escape?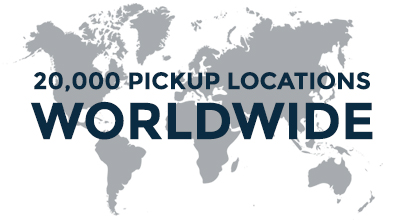 Don't wait for the 4th of July for a fireworks display of tremendous proportions. Go to Greece. On the Island of Chios, the city of Vrontados launches their Easter Eve Extravaganza with exceptional—flare.
Rouketopolemos, the Rocket War
, is a perpetual pyrotechnic competition between two religious congregations that has been held, it is said, since the days of the Ottoman Empire. The friendly rivalry is between the congregations of St. Mark's and Panaghia Erithiani, which are built on opposing hilltops within the city. Each year, tens of thousands of home-made rockets are crafted, and much of the churches exteriors are shored up to avoid damage. Then on the appointed evening, the rockets are launched in fiery succession at the others belfry until their stores are wiped clean, in attempts to be named the Rocket War victor when the direct hits are tallied the next day. Inevitably, no party is judged impartial enough to choose the winner, so regardless of what the count says, each parish declares themselves the winner and vows to settle the score the next year. This is one event where you'll want to park your self, and your car rental at a fair distance to watch the spectacle and avoid getting in the crossfire! Just be glad that the real cannons were barred back in the late 1800's.
Want to learn more about activities, events and promotions in your favorite travel destinations?
Sign up for the Auto Europe email newsletter
, or
browse our car rental destination guides
. Auto Europe's online booking engine offers a simple, three-step confirmation process on our secure server 24/7. With our prepaid car rental vouchers, you'll be on the road for your spring holidays in no time.