The ingenuity of man is a constant surprise. The most mundane item with a new perspective can suddenly become a vessel for a moment of greatness. The following are some inventive methods of sledding that may tickle your fancy and spark your imagination. Perhaps you'll cook up some unconventional ideas of your own and create the next phenomenon in alternative sledding recreation!
Why Wok, When You Can Ride?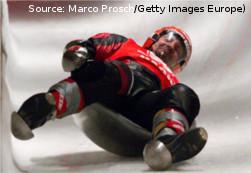 German born Stefan Raab does it all; TV Host, musician, comedian, and apparently, creative sport architect. In the early 2000's, Raab, already a confirmed innovator of unusual alternate sports, initiated the first World Wok Racing Championship in Winterberg, Germany. Much like popular reality TV shows, such as
Dancing With the Stars
, or
Celebrity Wife Swap
, the World Wok Race recruits primarily from what is fondly referred to as the B-List of the world's celebrity elite with a few genuine athletes for dramatic flair. From artists and actors, to tried and true sports competitors like the pictured Georg Hackl, a three-time Olympic luge champion. Protective, padded duds are donned, due to the slighly perilous means of the racing transportation, and either the solo or team of four participants hop in their woks for a hair-raising ride down the luge track.
Innsbruck
, Altenburg and Königsee have all hosted the Wok Race in the past. Since its inception, it has become an annual event that is held and publicized on Raab's show TV Total in early March.
Sledding In Reverse: When the Snow's Gone, Sled On!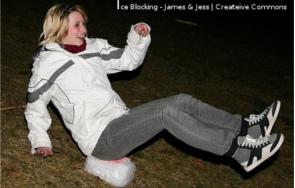 When I first heard of ice blocking, I assumed it was literal term—a means by which ice blocks were cut. I could not have been more wrong. It is in fact a recreational activity by which thick blocks of ice are utilized as a vehicle for sliding down grassy knolls. It's next to impossible to stroll in to your nearest grocer or convenience store and purchase a block of ice large enough to be your sled. You can either contact an ice distributor, or if you happen to have a large enough freezer, you can also purchase plastic tubs, of an appropriate size to use as a mold to create your own. Using the home-made method, you can freeze a length of rope into the block to use as a handle, and swirl in colorful dyes for decoration.
By the time the ice blocks are available/ready, you should have your hill chosen. An area clear of holes and divots, that's been mowed recently is best as short grass increases your acceleration potential. There should also be plenty of open space at the bottom for landing. Due to their cool nature, you'll want a buffer between your derrière and the frozen block, so whether you layer up or use old towels, it's up to you. The rope rein will come in handy as the ice blocks tend to spin as gravity kicks in. Ice blocking is also known as reverse sledding, as it takes place on grass versus traditional snow sledding and uses ice as the sled. A word of caution in regards to this sporting activity; As sledders in
Adelaide, Australia
learned, while ice blocking is side-splittingly full of fun and laughs, it does tend to tear up the turf. Adelaide authorities banned the practice in public parks and places and consider it vandalism.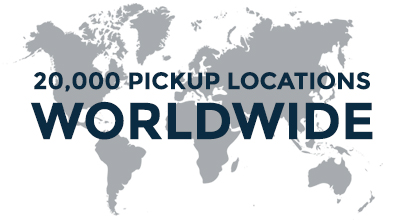 Choose your location wisely! This activity is best enjoyed with family, a group of your best friends and it can also be an interesting ice-breaker on a first date!
Auto Europe is here with recommendations and assistance for all your vacation needs, from insight on quirky events and
outdoor activities
to
travel planning videos
. Contact Auto Europe toll-free at 1-888-223-5555 to secure a car hire for your next exciting trip!