With September nights chilling here in Portland, Maine, I must face the inevitable conclusion that summer is drawing to an end. After a summer of noshing heartily on fresh berries, organic eggs and rainbow chard from our idyllic Saturday farmers market in the park, the season will soon be limiting that activity. I personally look forward to the upcoming apple harvests and Thanksgiving feasts, winter micro-brews and homemade pumpkin curries.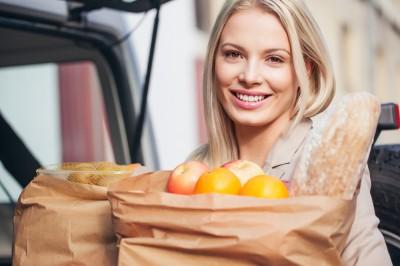 When traveling, I recommend visiting the local fresh markets as much as possible to truly experience a local slice of life. You'll rub elbows with local residents as they visit and haggle with their neighbors. If you are trying to develop language skills, this is a great opportunity to practice, though you will usually find English speakers with ease. You'll also have the good feeling of knowing that you are supporting local small businesses and helping sustain regional traditions. By the time you've loaded your rental car with snacks to fuel your planned adventures, you will have truly sunk your teeth into the provincial lifestyle!
Here is a list of some of our favorites:
---
Stroud Farmers Market: Stroud, England
With a half hour drive in a Gloucester, England rental car you could find yourself in the picturesque and historic Cotswold region of England. Among the gentle rolling hills and stone cottage villages, the town of Stroud hosts a top-notch English farmer's market every Saturday. With 50 or more independent vendors, shoppers can find anything they need: skin treatments, organic produce, spices, goat cheese and donuts! With on-site cooking demonstration, celebrity clientele and a trendy nearby flea market, this rural shopping experience is an exciting alternative that can rival even the famous Borough Market in the
city of London
. Wherever your UK travels take you, Auto Europe's unbeatable UK car rental rates will get you there with extra money to spend on all the delicious local fare!
La Boqueria: Barcelona, Spain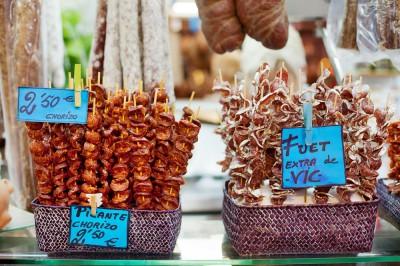 When you rent a car in Barcelona, Spain you will want to check out La Boqueira. The local rumor of the market is that it began in the 13th century for pig trading. While Spanish cuisine remains famously pork-laden, La Boqueira offers a plethora of vendors specializing in fruit, seafood, artisanal cheeses, baked goods, and yes, Spanish hams. Numerous small eateries serve appetizing meals, so this market is a popular lunch spot for locals and tourists alike. The Culinary Classroom Boqueria offers classes and advice in preparing gourmet dishes! Strolling the adjacent outdoor mall and walkway, La Rambla, is a good way to walk off some lunchtime indulgences, or you could pack fresh produce and nuts and drive to picnic along Barcelona's splendid mountainous coastline.
Castries Market: Castries, St. Lucia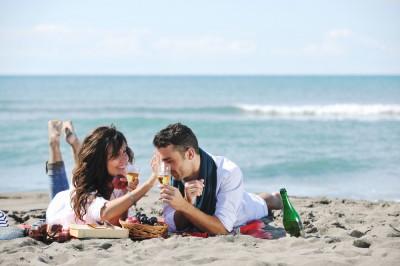 Under the famous orange roof building, this market is large and lively! Among the cheerful multicolored umbrellas, local venders sell tropical fruits and nuts, island spices, handmade baskets and succulent fresh seafood. Providing the true flavor of Caribbean culture, this market is open daily, except Sunday, but is supposedly at its best on Saturdays. Local farmers offer coconut directly out of a freshly cracked shell to hydrate market visitors. Castries market hosts many opportunities to find hearty meals and unique souvenirs. Street performers and musicians often bring the music and culture of St. Lucia's true residents for visitors to this vibrant market. A rental car in Saint Lucia enables you to freely roam this gorgeous island.
Mercado Central, Santiago, Chile
Constructed in 1872, the wrought iron art-deco market of
Santiago, Chile
has long fed hungry Chileans and visitors. The theme of this market is an unbelievable variety of fresh seafood, but even if you are not interested in preparing fish on your vacation, you will still delight in watching the efficient fishmongers haggle, as they skillfully chop their wares for a bustle of customers at unbelievable speeds. A profusion of fresh fruits and vegetables will sustain any healthy eater. Venders sell prepared foods, too, such as fried plantains and traditional tomato and fish soup. The latter was historically favored by poet Pablo Neruda as a breakfast hangover cure. Chile is a gorgeous country, flecked with vineyards, ski slopes and the world's driest desert. Exploring the countryside in a rental car will be so much fun once you have loaded up a basket of fresh, local food!
Marche Provencal: Antibes, France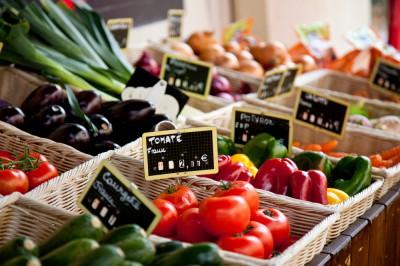 It's the ingredients that position French cuisine in its leading gourmet role. In the historic district of Antibes, France, the Marche Provencal provides an abundance of fresh and special ingredients to indulge even the most sophisticated epicurean: foie gras, honey, spices, wines and cheeses. This market is open daily, except for Mondays during summer months, and becomes a craft fair in the afternoon. Start with a coffee at a nearby café, and make a day of indulging, shopping and strolling through
Antibes, France
.
There are so many enticing fresh food and farmers markets around the world. You may even find that grabbing a canvas bag and frequenting the one in your neighborhood is a great way to connect to your own region of residence. And when traveling abroad, you will gain a whole new appreciation for your destination by talking to the locals and eating the food that was actually grown there. Auto Europe services car rentals in thousands of cities around the world, guaranteeing the lowest rates. We provide our clients many choices by renting through numerous convenient locations and offering a wide and varied selection of rental cars. Whichever region you visit, and whatever market you explore, Auto Europe wants to help you save while driving there comfortably.