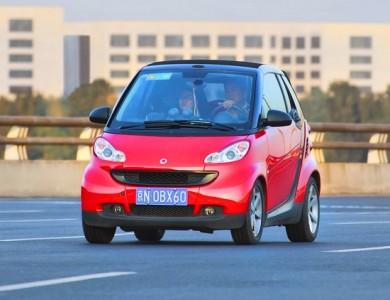 You may have seen DaimlerChrysler's latest Smart Car zipping around town in the US or Canada. It probably made you grin - after all this fun little vehicle looks more like a golf cart than an automobile. The Smart may be struggling to catch on in North America, but rising fuel costs and Italy's crowded streets have helped the Smart emerge as a popular commuting car and rental choice in Europe. We think that once you drive one you'll understand why.
Designed and built by the company that brought us Mercedes-Benz, the Smart Fortwo is a fun, inexpensive and practical rental option for couples touring Italy's famous cities. Here are 5 reasons why you should rent a Smart Car in Italy:
Budget-Friendly
It pays to rent a smart car. Not only will you save money on
car rental fees
and insurance for the Smart, this gas-sipper will cruise around the city of your choice for a week or more on a single tank of fuel. You didn't fly across the Atlantic to spend time pumping gas in Rome, did you?
The money you'll save with a Smart rental car in Italy will allow you to stretch your dollar and spend money where it matters most. Use your car rental savings to extend your stay or splurge on an extravagant dinner at an upscale Italian restaurant. However you decide to spend the money you save, renting a Smar Car is a way to budget more for memories and less for fees and fuel.
Fun to Drive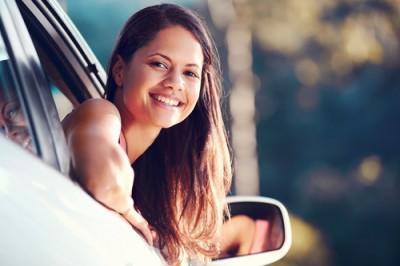 This cute little vehicle may not have a lot of horsepower but what it lacks in muscle it makes up for in fun. You can't help but smile while driving a Smart Car.
One of the exciting things about international travel is the way we push ourselves to try new things during our time abroad. We're willing to bet that after a day or two behind the wheel of a zippy little Smart Car you'll gain a new perspective on driving and a unique appreciation for the city you're visiting. As a driver in Italy you'll discover
Rome
,
Florence
or
Venice
at street level, learning about how each neighborhood differs from the next.
Easy Parking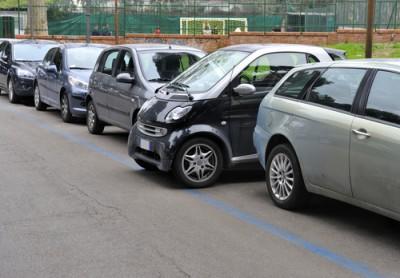 Rent a Smart Car and within a day you'll find yourself looking for excuses to park in tight spaces, marveling at the flexibility this tiny vehicle offers.
One common reason people give for deciding not to rent a car for a trip abroad is that they worry about driving and parking in a foreign city. Well here's your solution: rent a Smart Car in Italy and you'll quickly find that you can park almost anywhere.
Another upside? Touring a city with a rental car allows you to avoid the crowds found at busy public transportation terminals. Cross the city on your own schedule and spend more time where you should: at each exciting destination.
Ample Storage
That's right, you read correctly: storage. While the Smart Car is not the right choice for a 4-week trans-continental safari, a couple traveling light in Italy for a vacation or honeymoon will be able to comfortably fit their luggage in the "trunk" space behind the Smart Car's seating. Sure, packing all of your gear in the Smart Fortwo may require some creativity, but there's actually quite a bit of room in this little beauty. Don't believe it? Take a look at this fun
time-lapse video
of a pair of travelers packing all of their gear in a Smart Car.
If you still have doubts, consider finding a Smart dealership near your home and stop by before your trip to take a look at the Fortwo's trunk space. Bring your luggage to the dealership and ask the salesman if you can see if it fits.
Get Closer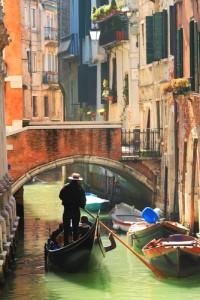 Rent a Smart Car in Italy and not only will you have an excuse to be close to your friend or loved one (after all, there's only so much room in a Smart), you'll also be closer to Italy. Driving a Smart rental car will allow you to feel fully immersed in your surroundings for the duration of your trip. The Smart Car offers uninhibited views and offers a comfortable front-row seat from which to explore Italy's historic downtown spaces.
Tour Italy in the Smart's tiny (but safe) tridion safety cell and every view will feel more impressive. Pilot your vehicle through the shadows of the Colosseum in
Rome
and marvel at its size, scale and beauty. Pause atop an arched marble bridge in
Venice
and enjoy stunning views of a gondola-filled canal. Driving a small car has a way of making everything around you feel a little bigger; a little more meaningful and when you rent a Smart Car in Italy you're on your way to an unforgettable vacation.
Whether you decide to rent a Smart Car in Italy or opt for a more spacious
luxury rental
, Auto Europe has
something for everyone
. For 60 years we have guaranteed the lowest rates on rental cars in Europe and if you're planning a trip abroad we invite you to call one of our award-winning agents for a free quote. Auto Europe's friendly representatives are available toll-free, 24/7 at 1-888-223-5555.