EPA Issues Warning: Toxic Levels of Love in the Air
Not everyone is in a rapturous love affair that leads them down a path sprinkled with lace-lined paper hearts, chocolate truffles and long-stem roses on Valentine's Day. The saccharine sweetness that saturates what seems to be your every waking moment for weeks ahead of Valentine's Day can easily trigger your fight or flight reflex. As the furor of festivities surrounding the holiday reaches a crescendo, Auto Europe has a few suggestions on how to celebrate your single status with an exciting international vacation!
A Dazzling Affair
Carnival in Brazil often overlaps with Valentine's Day, which is why the country chooses to celebrate Dia dos Namorados (Lover's Day),in June instead. This saves the boyfriends who might otherwise forget to pay their partner the appropriate love tribute due to too much Carnival revelry resulting in getting their eardrums flayed by a verbal assault, and that's if they're lucky. What this means is that like you, any couples that you run into will be focused on the innumerable pleasurable pursuits available to
everyone
that participates in Carnival, as opposed to being part of flaunting exclusive couples Valentine's Day particulars under your nose!
Beautiful seaside
Rio de Janeiro
is the epicenter of Carnival, but other coastal gems like São Paulo and Vitória will also envelop you in the exhilaration of hot Samba rhythms, colorful costumed pageantry, and an overall vibrant pulsating party atmosphere. Be a spectator at the Sambadrome, where more 90,000 fans cheer on their favorite Samba school teams as they face off in a two-night extravaganza for cash and prizes. Carnival Balls are comprised of elaborate masquerades, impressive nightclub parties and exclusive fetes that are enormously fun, if you can gain entrance. In 2014, Carnival falls at the end of the month, but there are no lack of activities and events to participate in that lead up to the climactic festivities. It's a dazzling affair as you'll find the likes of nowhere else in the world. If you're looking for a destination a little closer to home,
a trip to New Orleans
and Bourbon Street for Mardi Gras is still an attractive option that should not be overlooked!

Dynamic samba rhythms, colorful costumed pageantry and a pulsating party atmosphere
Get Your Pulse Racing
Strictly speaking, Malaysia doesn't officially recognize Valentine's Day, as the Malaysian public is strongly encouraged to avoid commemorating what is seen as a deterrent to religious and moral behavior. You will find many cities devoid of the lovey-dovey trappings or at the very least, greatly subdued due to such strictures, but why take the chance. Get your pulse racing with some outdoor activity.
Enjoy a healthy dose of vitamin D and endorphin-charged outdoor excursions on the Island of Borneo in Eastern Malaysia. Arrange your car rental for pick up in Kota Kinabalu and drive south towards Gunung Mulu National Park. Trek through the lush jungle, as the curious eyes of the indigenous monkeys follow your path along the trail of former headhunters to the jagged rocky region referred to as the Pinnacles. Venture underground with the guided tour of the spectacular Mulu Caves, purported to be the most magnificent cavern network on earth. On the Western Island where the capital,
Kuala Lumpur
is located, you'll find the Batu Caves. Pass under the shadow of the towering golden effigy of religious figure, Lord Murugan, before ascending the 272 steps to reach the cavern mouth. This site attracts an astounding one million religious devotees plus thousands of inquisitive tourists each year. Explore these dynamic landscapes at your own pace. Stop and go as you please and take the route less traveled, because on this vacation, the only person you're answerable to is YOU.

Prowl the jungle floor and ascend the pilgrims steps of the Batu Caves under watchful gaze
Be Your Own Valentine
What else are you working for if not to have the means to enjoy your leisure time as fully as possible? While couples across the world are pampering each other with spa treatments, decadent dinners and further frivolous activities, why should you be exempt on one particular day because you have thus far deflected Cupid's arrow?
Nothing says first class like a
vacation in Dubai
on the southeastern coast of the Persian Gulf where in February the average temperature is a heavenly seventy-seven degrees. Some of the whitest sand beaches in the world are in Dubai. Relax in a beach chair with your sunglasses and SPF, or get wet by participating in a watersport. Many hotels offer pool facilities that look like an adult-sized playground with pool-side bars you can swim up to, and daunting waterslides. The Atlantis has a world class water park, Aquaventure that is sure to be exhilarating. Your taste-buds will dance after sampling Michelin-star maxing cuisine at restaurants like Gordon Ramsay's Verre, in the distinctive Hilton Dubai Creek Hotel. The Dubai Shopping Festival takes place from the January to February and it is the premiere shopping event to attend in the Middle East, so leave plenty of space in your bag to bring home some goodies. The Dubai Mall, which is an underwhelming description for an over-the-top experience, is an excellent place to start with more than 500 stores alone. When your credit cards have done their damage in the shops, catch a flick at the 22-screen cinema, visit the indoor theme park, and watch a show at the Dubai Fountain that will rival the glitz and glam of Las Vegas.
You'll find it hard to believe you're in the middle of the desert amidst this glittering cityscape. Whatever you do, keep in mind that this is a Muslim country, so being respectful in word, dress and deed are the best way to get by.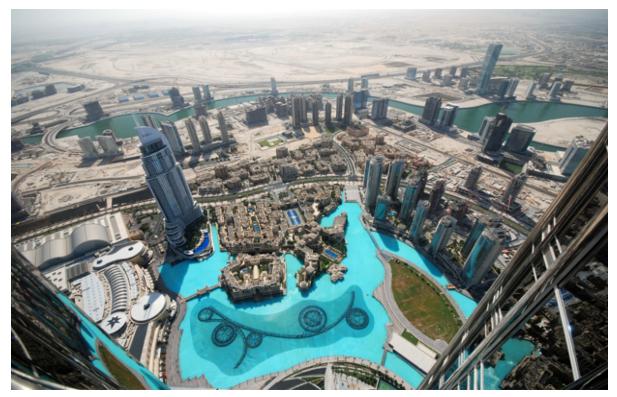 Dubai is ripe for a luxurious singles vacation
Most of the trips I've taken in my life have been flying solo, and the difference in the experience to traveling with others is pronounced! With only yourself to hold accountable, you can make and change plans at the drop of a hat. You're more approachable as someone not already in a crowd of people, so it's easier to meet new and interesting people! Be an ambassador for singles everywhere on February 14th and take flight on an epic adventure.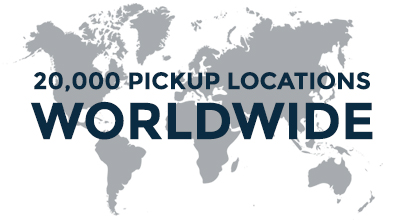 Arrange your transportation for Valentine's Day, and all your holiday travel with Auto Europe—we have vehicles for all your domestic and international driving needs! Whether you want a
fun and flashy sports car rental
, a
professional chauffeur driver
, or want to cruise the highways and byways of your chosen destination in a traditional rental car, Auto Europe has the best car rental rates guaranteed. Utilize our secure online booking engine to confirm your next car rental service, available 24/7. Our exceptional customer assistance agents are also on hand around the clock, contact an Auto Europe car rental expert at 1-888-223-5555.