Life events have caused me to reevaluate my relationship to possessions just in time to write about shopping while watching my entire continent dig enthusiastically into holiday specials. In our busy culture, little thought is given the many objects in our lives, who made them, and how. Often, we find ourselves needing to replace stuff on a frequent basis, so quality is often overlooked in favor of simple convenience. But when we think about possessions that we truly love and would rather haul up four steep flights of stairs during a muggy summer thunderstorm than ever part with, our affections tell a different story.
For me, it's an oil painting of daisies, a woven tablecloth from
Guatemala
, worn leather cowboy boots, and a set of pillowcases that my grandmother embroidered for me when I graduated from college. The common factor is that these things were created in the hands of experts with affection and care. There is just something about artisinal craftsmanship. When one hears the term "handmade goods", the mind conjures thoughts of awkward mittens and Holly Hobby macaroni art. This image couldn't be further from the truth. While my favorite handcrafted goods tend to lean toward the side of "sweet", there are quality handmade goods out there for every aesthetic palette. In cosmopolitan European cities, handcrafted goods are expertly built with quality and longevity in mind. The artisans are able to provide luxury goods that you will be able to appreciate and keep for a good, long time. In terms of pure artistry and elegance, these are my favorite shopping cities: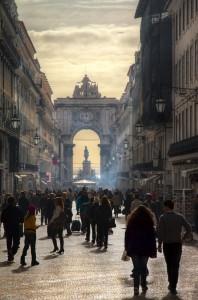 Lisbon
Shopping in
Lisbon
is an unexpected treat. Among the startling stone architecture and sparkling coastal beauty, this seaside city provides a classic setting that will make you feel as though you are browsing a paradise that time forgot. The wares you find are timeless and thoughtful: fine leather gloves, copper cookware, small batch soaps, and freshly roasted coffee. In specialty workshop showrooms, you will have the chance to mingle with passionate craftspeople, such as haberdashers, shoemakers and perfumers. Along the way, you will be able to sustain your strength through baked sweets and spicy Portuguese wines.
Glasgow
Glasgow is a leading destination in high-end retail, and along the famed Buchanan Street, you will find some of your favorite up-market names like Versace, but for something truly special, I always say to go local. Scotland is a wealth of natural wonder and the bounty of this spectacular country is reflected in the handmade goods and specialty shops of
Glasgow
. Any good shopping trip to the rugged Scottish countryside and cool, friendly cities should definitely yield the world famous highland wool, spicy whiskys, rustic wood furniture, locally sourced crystal and hand-cast clay pottery. Imagine the delight you'll experience poring over hand cut stones in the Argyle Arcade, Glasgow's indoor jewelry district then whisking you and your shopping companions away to the trendy independent shops in the west end. Exploring
Scotland
is easiest in a rental car, but you will definitely be glad for your shopping excursion when you return home with your carefully made treasures.
Vienna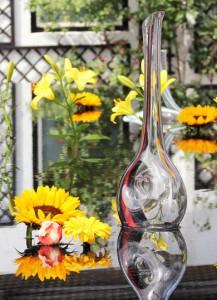 The exercise-inclined shopper will be delighted to peruse Vienna's shops along its lengthy shopping streets. Along Mariahilfer Straße's shopping mile, as well as Landstraßer Hauptstraße, you'll encounter retailers from all over the world, but if you're looking to keep it local,
Austria
is renowned for sumptuous leather goods, jewelry, hand-painted porcelain ceramics and some of the world's most complex coffee.
Vienna
is a profoundly graceful city set on the impressive Danube River, but its residents celebrate a strong Alpine heritage, so a shopper in Vienna will find locally crafted elegance, such as a hand-cut leather laptop bag, as well as charming traditional pieces, like heavy beer steins. If you're inclined toward kitch and tradition, you will certainly want to see the famed early winter Christmas Market, but shopping is a great Viennese pastime throughout the year. Throughout your journey, hearty Austrian cuisine and comfortable rental cars can sustain your strength as you discover every appealing shop and passionate artisan.
Dusseldorf
Mixologists and beer fanatics will love exploring
Dusseldorf
, and sampling its local fruit and herb liquors and rustic hand-crafted brews. You may want to pick up some locally sourced beer paraphernalia, like steins and glassware to accompany your newly acquired fermentations. Driving around Dusseldorf in a sporty rental car, you will be able to unveil yourself to its stylish fashion district, where you will find avant-garde German designer jewelry pieces, and plenty of wearable art to carry back.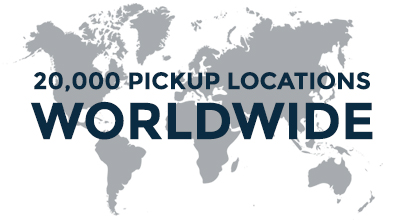 High quality souvenirs are a great way to delve into the local cultures of your favorite cities, and bring them home with you. Renting a car where you travel also allows you to freely experience life in over 8,000 locations around the world. If you're seeking convenience and want to save your energy for browsing, Auto Europe can help you save by offering the industry's very best rates on quality car rentals. Call us today at 1-888-223-5555. Our knowledgeable travel experts are available to assist you, 24 hours per day, seven days a week.