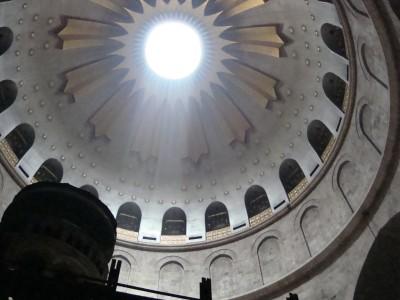 Few countries in the world are such a "hot button" topic of conversation like Israel. In fact, a lot of people probably wouldn't even think of Israel as a vacation destination due to the long history of political and religious turmoil. They are mistaken!
I myself was one of those people. Truthfully, I didn't know a lot about the country and the specific details surrounding its history. I was kind of scared (okay, a LOT scared) to go. I had no idea what to expect. Fortunately, I had a great friend born in Jerusalem who took me and acted as Tour Guide/Library/Guardian/Mom.
First a few preliminary tips on what to expect:
* It is hot, sunny, and dry most of the year. So drink lots of water, pack your sunscreen, and dress appropriately. That said, the country experiences drought conditions most of the time, so be conservative – no 30 minute showers!
* Military personnel are everywhere, all the time and armed. You'll have your bags checked going into the mall or even street fairs. Even so, I never felt uncomfortable seeing soldiers walking around with machine guns. In fact, quite the opposite! Despite the initial viewpoint that their military is aggressive and scary, they have a much more relaxed approach. Every citizen – male or female – is required to serve, gays can serve openly, and I saw female soldiers wearing make-up and jewelry. Because it is 'no big deal' to them, it became no big deal for me.
* Be respectful of their culture and religions, and they will treat you fairly and politely. If you have tattoos and show them, they will stare (just cover up when entering holy sites). Amusingly, the majority of the Jewish population seemed indifferent about my mohawk, but the Arab men LOVED it!
I spent 10 days in Israel, and felt like I could have used another month to take in everything the country has to offer. The historical and religious energy is palpable. Even if you are not devoutly religious, you can't help but be moved and humbled by all that has come before you there, and the power that it evokes.
Start your vacation with a trip to Tel Aviv, an incredibly progressive and vibrant Mediterranean city. Its 24-hour culture makes it a top destination for tourism, with an abundance of clubs, restaurants, shopping, and parks. Visit the Tel Aviv Museum of Art and the Eretz Israel Museum for art, history and archaeological exhibits. Luna Park is an amusement park option for the family, Hayarkon Park is a popular venue for rock and pop concerts (I - along with 50,000 other people - saw
Madonna
perform!), and the beaches on the edge of Tel Aviv are considered some of the best in the world.
After a busy visit to bustling Tel Aviv head to nearby Old Jaffa, an ancient port city believed to be one of the oldest in the world. Enjoy the beaches or indulge in history at St. Peter's Church, Al-Bahr Mosque, and Jaffa Museum.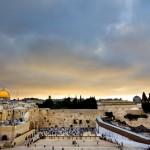 Next head to Jerusalem for an experience like no other. As Israel's capital and largest city, Jerusalem offers the Israel Museum, Botanical Gardens, Jerusalem Theater and numerous options for sports and education – but this isn't your primary reason to visit. The religious significance and impact of Jerusalem cannot be ignored, so enjoy it! Take a tour through Mount of Olives for a stunning view of the city. It contains the Church of Maria Magdalene, the tombs of Zechariah and Benei Hezir, and an extensive Jewish cemetery. The Western Wall (or Wailing Wall) is over 2,000 years old and one of the most recognizable – and important – icons of Judaism, while the Church of the Holy Sepulchre has been one of the most visited destinations for Christian pilgrimages. It is here you will find a series of chapels containing breathtaking art, gorgeous domes and rotundas, and the Tomb of Christ.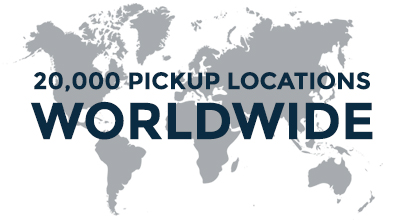 Finally, consider heading north to some of the less trafficked but no less stunning destinations of Israel. Haifa is the third largest city and a major seaport, located on the slope of Mt. Carmel and offering amazing views of the region. Nazareth is an iconic religious destination and considered the childhood home of Jesus. Visit Basilica of Annunciation, the largest church in Nazareth with an impressive collection of art and artifacts. Both the Sea of Galilee and the famous Dead Sea are definitely worth a day trip.
I left Israel dazed, dazzled, and overwhelmed by all it had to offer – and I can't wait to go back.
Explore the Holy Land with a car rental in Israel from Auto Europe.