Hey there, travel reader. I know you are a wild adventurer at heart, and that you have placed pins on the map, or at least your Pinterest boards, to prove it. However, I understand that it's more difficult to think about taking that dream vacation if you have a young family or you're about to start one. I understand your trepidation; I have witnessed my sister in-law put more work into getting her little guys ready to go to the supermarket than I usually put into preparing for a week-long trip to the West Coast. Yet, within the past year, this same family has deeply enjoyed trips to both Taiwan and Scotland.

Traveling with young ones isn't always easy, but do consider this: would you want to miss the opportunity to experience the world with the colored tint of childlike wonderment just because strollers are cumbersome? Would you want to miss the opportunity to indulge your children's developing passions in new and interesting ways? I say no! I say never! Travel on, traveler, but enjoy the way that your children and their needs help you to innovative more creative travel planning.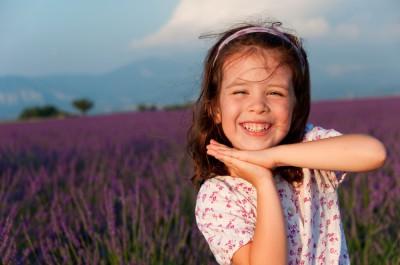 France is a great country to bring your children. It's gorgeous and it comes with an all-ages appeal, what with the whimsical historic sites and delicious pastries to sample throughout. There are many adaptions made to accommodate children, and opportunities to engage them directly. This is partially because France has one of the highest birth rates in Western Europe, so visiting children can benefit from the same care and thought given to the bébés locaux. By visiting France with just a few modifications to your itinerary, you will find yourself enjoying the best trip of your life, right alongside your growing family!
Brittany with Kids
The tranquil and striking beaches of Brittany should be draw enough, but the northern, coastal region of France has so much to offer explorers of any age. For instance, there are strong offerings for the animal enthused, in Brittany : the region has a dozen animal parks! The one in Branfere is particularly lovely, with wide open spaces and a very exotic collection. Rent a car in the picturesque little city of Rennes and check out its impressive parks and planetarium. The medieval architecture of the Old Town sets a lovely backdrop for play and learning, and Rennes sees many art and music festivals in the spring and summertime. From there, you can head north, where can see history come to life with the forts and lighthouses that line the rugged coastline.
The Megaliths of Carnac, in particular, are a striking footprint from our ancient ancestors. They pre-date the pyramids of Egypt, and the famously similar Stonehenge across the channel. The park is not big on amenities, though, so the best way to enjoy this enigmatic spot is with a picnic lunch of fresh bread and your kiddo's favorite goodies gathered from one of the many open air markets of the region, and watch as your kids intuitively interact with the landscape. Perhaps, through play, they will provide clues into the original purpose of such impressive pre-historic constructions.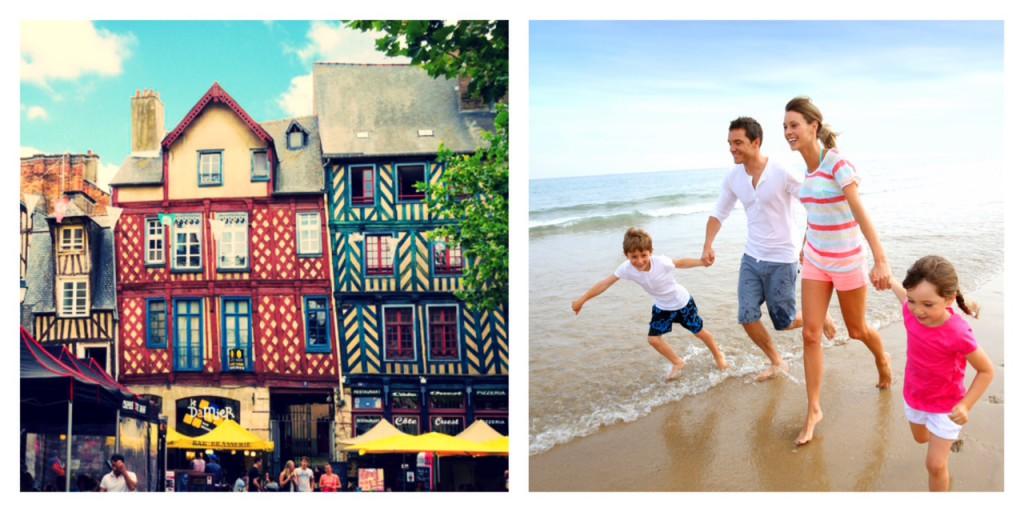 Romping the Riviera
There is more to the French Riviera than just leisure, sunshine and the excruciatingly glamorous jetsetters. In Nice, you can enjoy wading into the tepid Mediterranean waters and searching for beautiful pebbles along Nice Beach. Afterward, you can stroll into the Old Town for gelato. On Saturdays, Nice offers an open-air book sale, where you can pick up some gorgeous vintage children's books, en francais. Pro tip: a page or two from vintage children's books, framed and hung, make charming and unique children's room decor, and great mementos for remembering this vacation for years to come!
Cannes features a gorgeous harbor with a small, year round carnival with little rides and games. Kids enjoy going just a little to the north to the picturesque village of Biot to see hand-blown glass as it's being made. There is also a fantastic Aquarium in Monaco, once headed by Jaques Cousteau himself! You can also see more of the countryside when you cruise north into Provence, to touring the fresh open-air markets and expansive lavender fields.
Escaping the Lines in Paris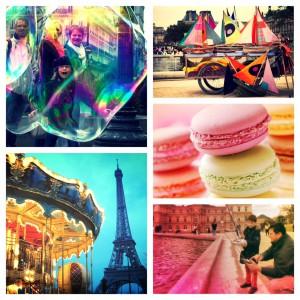 Paris is chock-full of stimulating sights and sounds that you are bound to discover something new and wonderful down every avenue. Savor the enticing offerings of the local briocheries and sidewalk cafes, explore the unique museums, such as the Magic Museum, and see the usual sites. The Louvre is a visitor favorite, but keep in mind that it is vast and often crowded, so it may be unwieldy for children under 9 or so. For a more intimate and open-ended Parisian art experience, you can stroll through the Place du Tetre, the artists square, which was once favored by Henry Miller and Salvador Dali. There, you can see artists in action, purchase prints and purchase treats from ice cream carts.
Most people who travel to Paris want to see the Eiffel Tower, but the lines to climb it are notoriously long. There is no need to put yourself through that when sensible city planners placed three playgrounds in lovely Champs de Mars within easy view of the massive sculpture? Imagine the elation of freely roaming the playgrounds, gardens and fountains right in the shadow of one of the world's most graceful landmarks. Keep a few Euros in your pocket, though, for carousals and treat vendors. Do note that it's possible to cut your line time by purchasing tickets in advance, so if you must climb the tower and catch the panoramic city views – they really are spectacular— that's the best way to go.
Everyone loves palaces, children especially. A visit to Versailles can help kids flesh out fairy-tale narratives about brave knights, judicious kings and kind princesses. That said, it's a rare child who is particularly enthused by endless examples of ornate 17th century furniture, or the accompanying long lines to see them. It might be more fun to romp around the elegant garden grounds play at being pastoral in the very Hamlet de la Reine where Queen Marie Antoinette, herself, liked to escape the stuffy court society and pretend to be a commoner.
The Family Car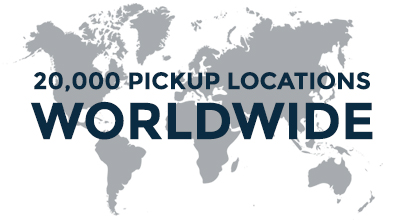 You and the kids can take on France in a rental car with full liberation from schedules and transport wait times. You will be able to cruise about the countryside, in a comfortable rental car, enjoying the luxury of following any whim or whimsy that your travel team desires. Auto Europe guarantees the best rates and service on car rentals in France. It only takes a couple of minutes to reserve your rental car through the Auto Europe website, though our helpful agents are available 24/7 to assist you. Call us toll-free at 1-888-223-5555.
If you're going to be spending three weeks, or more, in France, you should consider an affordable Citroën Lease. Auto Europe can help you get behind the wheel of a brand-new Peugeot with unlimited mileage and the peace of mind that comes with 24 hour roadside assistance and comprehensive insurance.