Once you know how to get to Stonehenge from London by car, you're in for one of the greatest day trips from London you'll have the opportunity to take. Not only is the trip a memorable one, with the vast English countryside filling up your views from left to right, but it also has a number of historic and intriguing pit-stops you can make along the way. The great thing about driving from London to Stonehenge is that not only do you get to make stops at unexpected destinations, but you also get to make them in your own time and spend as little or as much time as you want at each destination. Renting a car in London to make the journey gives you an indescribable amount of freedom, and really maximizes your trip.
Here's how to get to Stonehenge from London by car: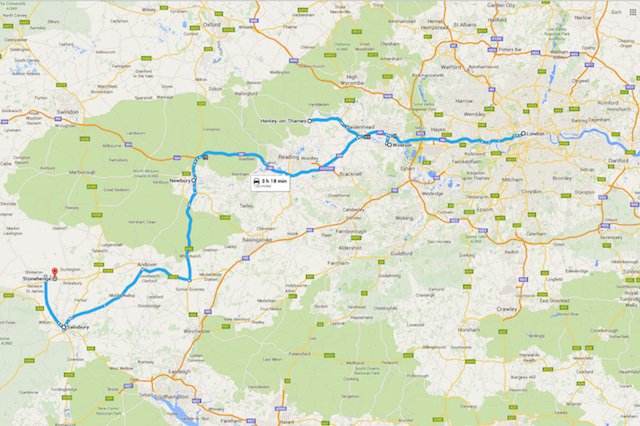 | Day Trip Drive | Distance | Drive Time | Major Route |
| --- | --- | --- | --- |
| London to Windsor | 40 km | 52 min | M4 |
| Windsor to Henley-on-Thames | 25 km | 26 min | M4 & A4130 |
| Henley-on-Thames to Newbury | 62 km | 51 min | M4 |
| Newbury to Salisbury | 67 km | 1 hour | A34 |
| Salisbury to Stonehenge | 14 km | 18 min | A360 |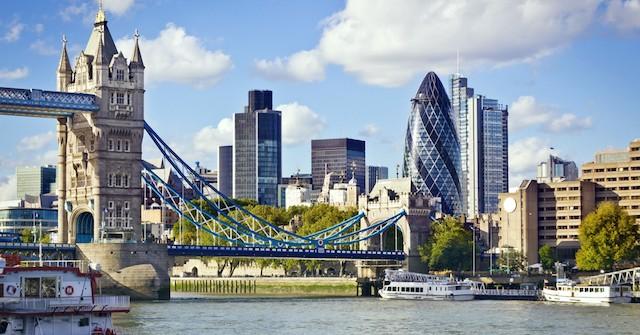 Starting your Road Trip in London
The vast, modern, and historic city of London cannot be seen in just one day. Its thriving center, diverse cultural east and south-west, and its notable landmarks, all cannot be missed. Make sure you spend some time enjoying the local and worldwide street food served at popular street markets, such as Borough Market and Broadway Market. Visit the London Eye, Big Ben and other popular and famous landmarks in London, such as Buckingham Palace, and shops on the city's famous streets of Oxford Street and Bond Street. There are also hundreds of free museums and art galleries in the city just waiting to be explored. Be sure to spend as much time as you can in this exciting capital city.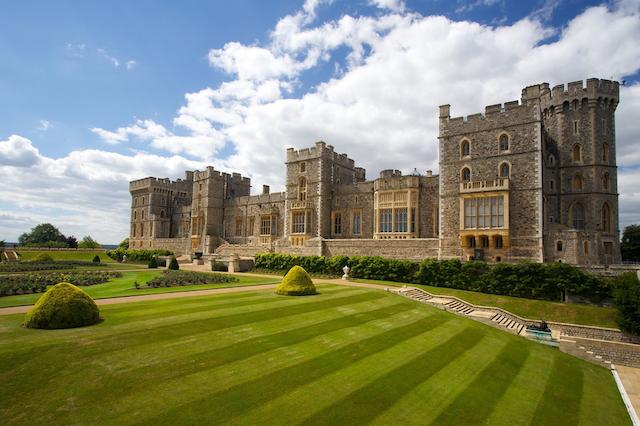 Next Stop: Windsor
Windsor is a small town on the River Thames that is famous for its much larger landmark - Windsor Castle. Originally built in the 11th century by William the Conqueror, the castle is open to visitors, although the Queen of England does still live there. Learn more about the many monarchs who have lived and adapted the castle over the years as you take a tour of its lavish interior furnishings and decor. Twinned with the nearby town of Eton, famous for its high-ranking public school, the town is both formal and quaint and has plenty of boutique shops, cafes and restaurants to enjoy on your stopover.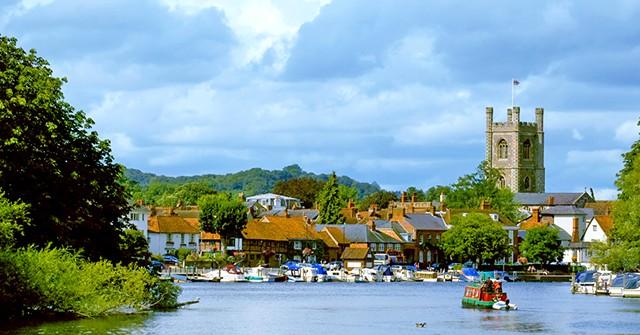 On to Henley-on-Thames
Famous for its yearly rowing regatta, Henley-on-Thames is another English riverside town with plenty of beauty and grace. If you want to catch the five-day rowing event you will need to time your trip to arrive here between late June and early July. If you miss it you can learn more about the prestigious event, which began in 1839, at the River and Rowing Museum, which is open daily from 10am to 5pm. The town also holds an annual Henley Festival of Music and Arts in the weeks after the Regatta, which is a great way to enjoy the rich history and creativity of the town. Henley-on-Thames also has a busy high street with a number of chain and independent restaurants and bars.
Explore Newbury
Newbury is one of the largest towns in the English county of Berkshire, and is a great place to spend a day or two enjoying the sights. The town is located close to the Avon Canal and the River Kennet, and so has a very rural atmosphere. In fact, the countryside here is so beautiful that it has been named part of the North Wessex Downs Area of Outstanding Natural Beauty. Spend some time exploring the historic landmarks located in and around the town, such as Shaw House, the largest Elizabethan house in Berkshire, and Highclere Castle, the largest mansion in Hampshire. The town is also famous for its stunning horse-racing track and its proximity to plenty of outdoor events, such as cycling, fishing, and golf.
Visiting Salisbury
The medieval cathedral city of Salisbury is one of England's most beautiful historic destinations. Voted one of the top places to visit by Lonely Planet, the city has been recognized for a long time as one of the most iconic cities in England. Its towering cathedral is known for having the tallest spire in all of Britain while its cobbled streets and stunning old buildings make you feel like you've really stepped back in time. Make sure you check out the open-air market where you can find local grocers and butchers selling freshly-farmed produce and the many small museums that line the streets, such as the Wardrobe Regimental Museum that details the town's military history since 1254.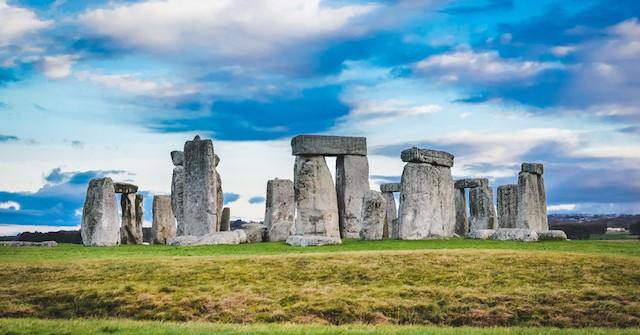 Reaching Stonehenge
One of the best known prehistoric monuments in Europe, Stonehenge is an ancient site that is worth the drive. Walk through the incredible site and learn more about our Neolithic ancestors from the remains of their houses and tools. The monument also has an exhibition and a visitor's center, which houses over 250 ancient objects. The archaeological site has attracted intrigued visitors for the last 5,000 years and continues to attract tourists, many of whom come to their own conclusions about what the circular stone monument was used for, just make sure you book your tickets in advance as dates can get booked up early.
Save money on your:
Rental Car in England | Hotels in England
---
Day Trips from London by Car with Auto Europe
Now that you know how to get to Stonehenge from London by car, the only vacation planning left to do is find the perfect vehicle for you travels and arrange hotel accommodations. Fortunately, Auto Europe specializes in all three, and can help you reserve all your travel needs with our easy to use online booking engine, or by calling toll-free, 1-888-223-5555, and speaking to an expert reservations agent available 24/7. So what are you waiting for? Give us a call or click today, and get ready to embark on the trip of a lifetime as you explore the vast English countryside at a pace that best suits you.
Find more road trips in the UK with Auto Europe