London comes alive during the summer season, a time when the pleasant aromas of flowers and freshly cut grass fill the air and the city sits under a blanket of warm sunshine. London's energy will captivate you, whether you're planning a relaxing rendezvous, or a family oriented vacation, you'll be truly spoilt for choice in this cultural metropolis. There's certainly no shortage of things to do in London, but there is a way to ensure your time away is maximized. Here are some helpful tips for experiencing London to its full potential this summer.
---
Don't Spend Excessive Amounts of Money
The ability to spend your days not spending money has to be one of London's biggest 'selling' points. It's no secret that many of the city's most-visited museums (the British Museum, V&A, National Gallery and the Tate Modern for example) don't charge admission, but there are some lesser-known freebies that can help you stretch your hard-earned dollars even further! Free fun in London is practically an art form, and in addition to visiting the city's array of museums, you could easily fill your days wandering through the city's parks and window shopping along Oxford Street, add the multitude of free events happening throughout the summer to that mix and you've crafted yourself a truly well-rounded itinerary! Bounce around from venue to venue with your London car rental to see what's happening, and you'll find everything from massive group yoga classes and theater performances, to impromptu concerts and street-side art and sculpture exhibits.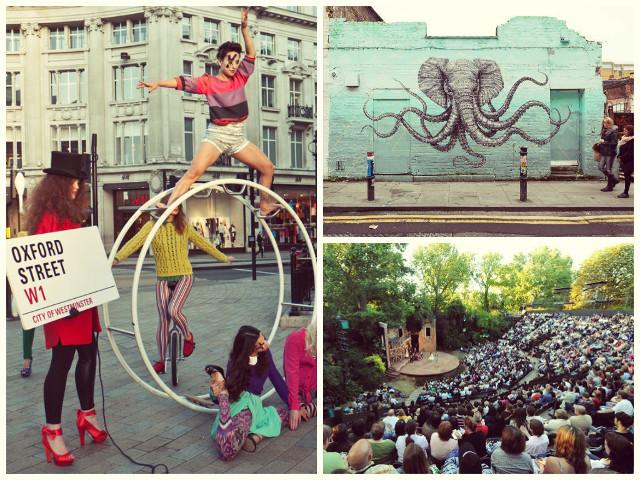 Go to Festivals
The summer of 2014 promises to be an incredible season for Festivals in London, and with all the money you'll be saving on other activities, you can easily dip into your funds to purchase tickets. Chances are good that one (or a few) of your favorite bands will be making an appearance on stage in London this summer, as this year's line-ups are bringing in everyone from rock n' roll legends and cutting-edge DJs to R&B superstars and everything in between. Whatever you're looking for in a music festival line-up, you'll find it in London this summer!
Get Iconic
History is an undeniable facet of life in London, and the city is also home to some of the most iconic attractions in the entire world, from black cabs and red telephone booths, to Big Ben and the London Eye, no trip to London would be complete without seeing these sites. Look out onto the city from Parliament Hill, salute the changing of the guard, and of course, don't forget to wave to the Queen as you pass Buckingham Palace, then get your pop culture fix when you visit Abbey Road Studios to see firsthand how this emblematic city has managed to progress with the times and remain on the forefront of art and music. Younger children will also appreciate a trip to the London Zoo, a staple in the community that is an icon in its own right.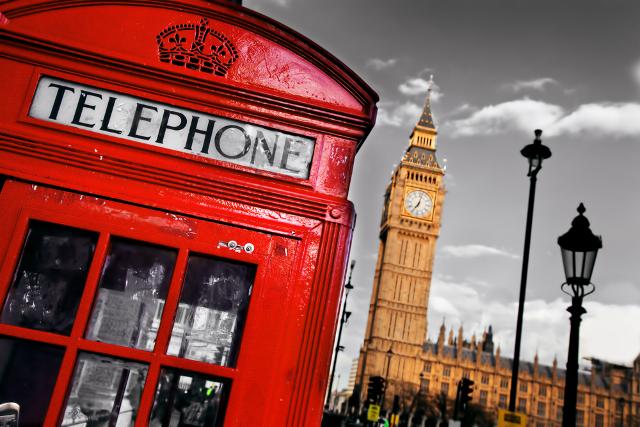 Eat Your Meals Al Fresco
Summer in England means virtually everything in London is in full bloom and dining around the capital has reached its pinnacle. Sun-drenched terraces, rooftop bars, private walled gardens and riverside balconies all boast stellar views that beckon to travelers as they wander past. Visitors will find an array of eateries that cater to practically every taste, ranging from casual café atmospheres to formal fine-dining options. During the evenings, browse local menus with a little help from the night stars and the soft glow of some carefully strung fairy lights. To say this form of dining is intensely romantic would be a vast understatement.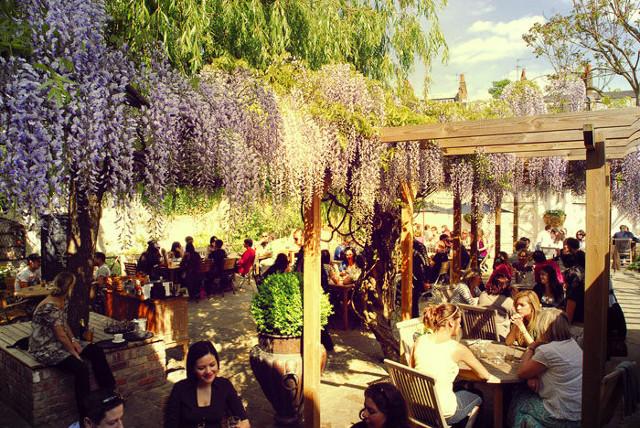 Take a Dip
Don't let your preconceived notions of the climate in the UK fool you, summers in London can be sweltering, but thankfully for unsuspecting travelers, the city is home to numerous outdoor swimming areas, commonly referred to as "lidos". Hyde Park is a refreshing oasis located right in the heart of the city, where you're able to swim and sunbathe for a slight fee. Hampstead Heath, Coram Fields and Brockwell Lido also offer opportunities to cool down, and you'll find splashes of cold water in other unlikely places around the city. For instance, Trafalgar Square harbors two large fountains, and there are dozens of elegant water jets in the courtyard of Somerset House.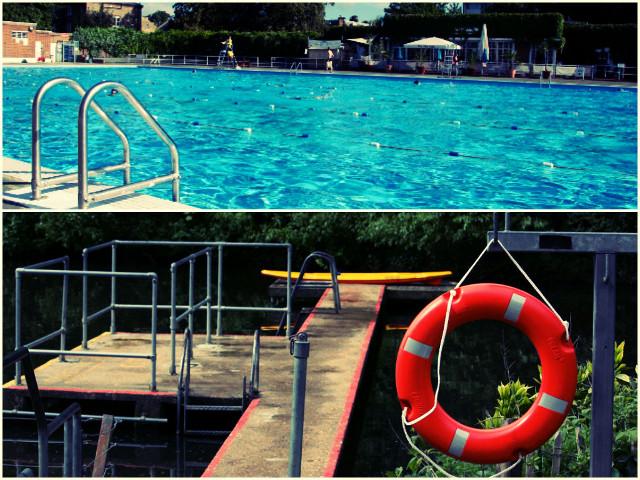 Have a Drink at a Patio Pub
Even when the days are cool, the faintest glimmer of sunshine brings about the urge to get outside. Locals and visitors alike are eager to trade in their pint glasses for plastic cups, and consume their beverages in outdoor areas, known affectionately around the world as beer gardens. Choose between open-air locales known for their rustic setting, their deliciously crafted cocktails or their olde-worlde English charm. Wherever you end up in London this summer, you're unlikely to stumble upon an establishment where you won't have a good time.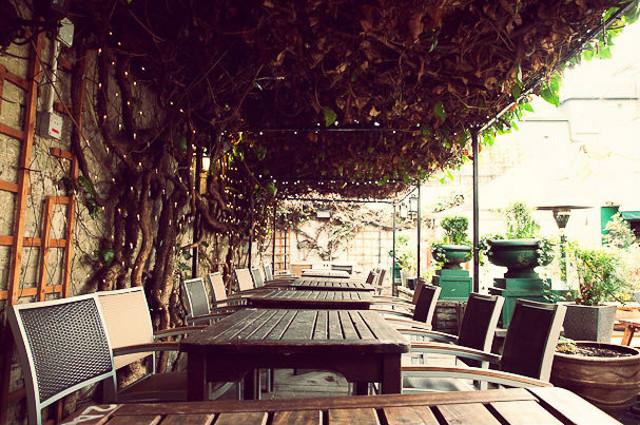 Visit Surrounding Cities
Due to the abundance of activity happening in London this summer, you're apt to notice that the city tends to get quite congested once warm weather hits, making daytrips to nearby towns a favorable idea. With the convenience of a
car rental in London
, you're able to explore the surrounding region with ease, venturing to neighboring towns like Stratford-upon-Avon, which is most commonly known for being the birthplace of Shakespeare.
Oxford
, Kent and
Brighton
are also within close proximity to London and all have the ingredients for a fantastic short getaway.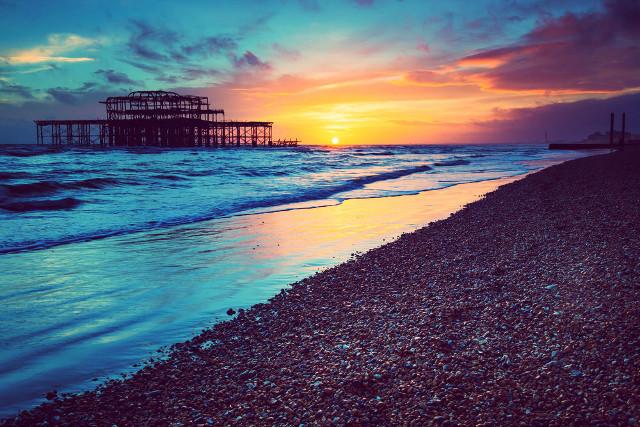 Auto Europe
has been helping clients
rent cars in London
for 60 years, providing the
guaranteed best rates
and award-winning customer service, along with providing access to convenient pick-up locations throughout the city, including at
Heathrow Airport
. Reserving a rental car in London is easy and can be done online by utilizing our intuitive and secure, three-step booking engine, or by calling us toll-free at 1-888-223-5555.