From the Carpathian Mountains to the Black Sea, Romania has a cultivated old world charm mixed with modern panache. Next to the more popular Western European countries, one may ponder what wonders Romanian cities can offer in comparison to their counterparts sleek sophistication. Prepare to discover the unique beauty and romance from some of Romania's most prominent and remote destinations in an Auto Europe car rental.
Literary Notoriety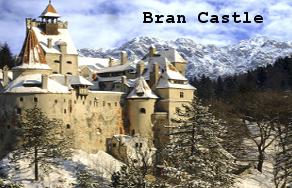 Due to its characterization from popular fiction as the infamous breeding ground of preternatural creatures such as vampires and werewolves, chiefly Bram
Stoker's Dracula, Transylvania has gained international renown. Begin your gothic fantasy adventure by picking up your
car rental in Brasov
. Drive to Bran Castle, definitive home of Queen Marie and current public museum featuring a collection of her former belongings, including her heart (which resides in the property chapel). Roam halls and climb winding stairs visualizing the dark, looming presence of the legend that is speculated to have also once resided there. Poenari Fortress sits on a precipice overlooking the Arges River Valley and also boasts the notoriety of being the "real" castle of Dracula, or at least the real-life figure of Vlad III Tepes, also referred to as Vlad the Impaler. Poenari Fortress and the surrounding area are rumored to be haunted by erratic, floating lights that move across the landscape at night, conjectured to be the spirits of Vlad Tepes' impaled victims. It is also speculated that it is the manifestation of Vlad Tepes' wife who jumped to her death from the battlements, whether for fear of her husband or warring foes. Both locations are disputed as the residence of the romanticized Dracula and dreaded Vlad Tepes', awaiting the visitation of the curious and the brave.
Grave Craftsmanship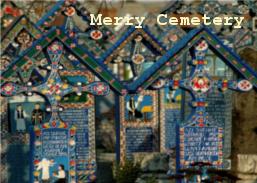 Though some monuments and gravestones can be intricate and artistic in their appearance, the cemeteries where they rest as a whole are gray, somber and slightly eerie places in daylight and nighttime hours. Since the early 1900's, the Merry Cemetery in the town of Săpânța has taken an alternate view on memorializing their deceased by erecting grave crosses in vibrant colors depicting scenes from the life and death of the departed. A brilliant blue, dubbed Blue Săpânța is the dominant color with other natural pigments augmenting the sculpted pictures. Since 1935, an inscription in prose, or humorous poetry was added to accompany the colorful depictions. The wood sculptor who created the first brightly painted crosses is Stan loan Patras who has since passed and his apprentice, Dumitru Pop, continues to carry on the legacy of his artistry.
Coastal Charm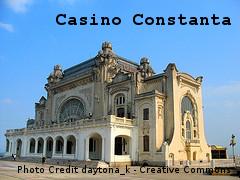 Constanta, located on the Black Sea, is one of the largest port cities in Europe and one of the oldest cities in Romania. The former Grecian city of Tomis once stood in the same spot and the architecture and inscriptions found in in
Constanta
reflects this historical association, along with other countries and cultures that in the past held sway. Visit the statue of Ovid that stands in Ovid Square in memory of the Roman poet who was once exiled here. The Genovese Lighthouse was once a shining beacon for mariners until the beginning of the twentieth century when it was supplanted by a more modern edifice. Casino Constanta is a derelict structure in the Art Nouveau style, also erected in the early twentieth century. Built as a magnificently detailed tourist trap, the Casino enjoyed its stature in the time referred to as
La belle Epoque
only briefly. A variety of other businesses rose up and attempted to stand the test of time, but none held any long-term prosperity. In its present state, it is still an attractive site, although precautions must be taken while scouting through its interior. It is not uncommon for couples and families to utilize this spot for the spectacular views of the Black Sea, especially at dawn and dusk. In the end, the beautiful architecture stands as a reminder of former glories with the untapped potential for new beginnings.
City Culture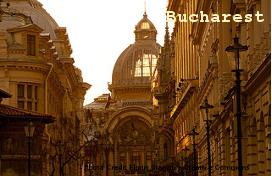 While the capital city of
Bucharest
has lost much of its architectural heritage, the cultural community is in a constant state of growth. There are indoor and open-air museums, live shows and expositions, and a plethora of
events and festivals
. Unlike other major cities, Bucharest doesn't have a centralized district for tourism, its venues and attractions are dispersed across the city, making your Auto Europe car rental an invaluable resource forgetting around. Choose from jazz and blues to disco and electronica. Relax to some sultry saxophone in a dimly lit bar, listen to a powerful opera at the I.L.Caragiale National Theater, or dance the night away in a club full of thrumming. Hip-hop has also found a foothold and continues to gain momentum with some of Romania's own, gaining national and international acclaim. At the Romanian Athenaeum there is an excellent program of events that take place year round, but even if your schedule doesn't permit attendance to one of these, take a moment to view the fresco inside with its historical depictions. The visual and performing arts are a consistent source of classic and contemporary allure for natives and travelers alike, so regardless of what time of year you travel there is a scope for your interests.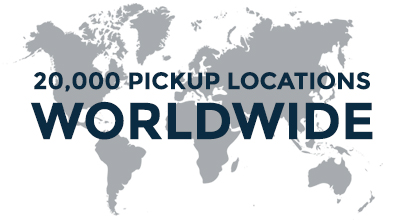 As I may only touch briefly on a selection of Romania's attractions the rest of the discoveries are yours to make. Rent a car with Auto Europe and gain access to the largest cities and the most remote hamlets as you never could on a bus or train. Auto Europe offers an extensive fleet of rental cars and convenient pick up locations throughout Romania, including the
Henri Coanda Airport
in Bucharest. Visit our driving information page for more details on what to expect when you rent a car in Romania. Contact an Auto Europe reservation specialist at 1-888-223-5555 to confirm your car rental today, or create your reservation online. Travel beyond the literary legends and gothic fairytales and explore Romania at your leisure.