Traveling of any kind can be a very intense experience and leaving home with unrealistic expectations and being unprepared can lead to added stress and disappointment. The best way to approach any vacation is with an open mind, a curious outlook and a positive attitude. Brush up on local customs, driving regulations and other important facets of your host city before hand and create your daily itineraries in advance. If you plan ahead and are always cautious and attentive, your trip should run as smoothly as possible.
---
Driving Carefully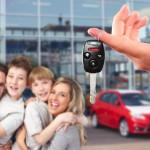 Renting a car while traveling in Europe
is one of the best ways to tour any destination and allows you to fit everything into one trip! Stay on top of your fuel level and make a conscious effort to never let your gauge slip below 1/3 tank. This will force you to take driving breaks, which are necessary in order for you to remain comfortable and alert. Be aware that traffic in most countries is monitored by automatic cameras that check car speed and take photos of vehicles that are not obeying set regulations. When travelers return home, they are apt to find a foreign speeding ticket in their mailbox, which is a very unpleasant ending to what was otherwise a wonderful trip! When it comes time to park your rental car, use caution and park carefully. Thieves can easily recognize tourist cars and often target them if they are left in unattended lots. Before parking, survey the area, make note of the pavement and if it shimmers. If it does, this is a good indication of broken glass, meaning thieves like this area. Paying to park in a garage with an attendant can be expensive, but can also prove to be a worthy investment.
Emergency Numbers
It's important to remember that nearly all crimes that are endured by tourists every year are usually nonviolent and avoidable. Be aware of your surroundings, secure your belongings and keep in mind the hazards of traveling, but remember to relax and enjoy yourself! Reduce your vulnerability rather than your travel plans. If an instance occurs where you do need to reach local authorities, there are several numbers to be aware of. All countries in the European Union use 112 as the standard emergency number and in the United Kingdom and Ireland 999 is used in addition to 112. If you're
traveling in Switzerland
, 117 is the police contact number and 118 can be used to reach the fire department. If you are unsure, dialing 911 or 112 on your cell phone will usually connect you to one of your host city's emergency numbers.
Currency Exchange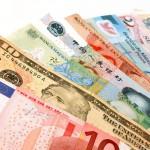 Always use local currency, even if where you are shopping or dining accepts Canadian currency. In most cases, when choosing not to use local notes, you are actually being charged almost 20 percent more due to the store or restaurant's private exchange rate. One of the best places to exchange currency in Europe is at the postal banks that are located inside post offices, as they usually have the best exchange rates.
Preparing Your Smart Phone
Before you leave, prep your phone to avoid roaming charges on data usage and calls. There are several ways in which you can go about doing this: If you're planning an extended trip, call your wireless carrier and ask about briefly switching to a global plan or choose to unlock your phone and purchase a local SIM card once you have arrived at your destination. With this option you are able to make pre-paid calls, send texts and use data from a local number. In the case of shorter trips, you may find it helpful to just disable data roaming in your phone's settings and access apps and email from designated free Wi-Fi areas. Call us toll-free 24/7 at 1-888-223-5555 for more information regarding reserving a car rental on your next trip! You are also able to make your car rental reservation over the phone, or choose to review our
car rental FAQs
and book online!