Fall is a beautiful time of year, especially in Europe. The air is crisp and cool, the leaves are starting to change colors, the large crowds are gone and all the kids are back in school. This means you are guaranteed a much more relaxing experience wherever you travel. However, the best reason to plan your vacation for the fall season is the savings.
From the 1
st
of September 'til the 31
st
of November you will find a reduction in
fall airfare
throughout all carriers for most major destinations, because fewer people are traveling and more seats are available. These same savings are available when you are booking your
European hotel
stay for the same reasons. Combine your airfare and hotel with
car rentals in Europe
and you will receive additional discounts with Auto Europe. Here are three popular destinations for fall travel.
---
Spain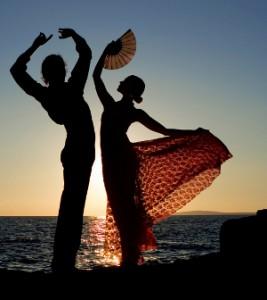 Spain is a perfect fall destination for many notable reasons. During the summer months the region is almost unbearable hot, (due to its geographical location), so when the much cooler fall season begins, it is a welcome change. Fall is also prime time for local festivals and carnivals. Each September, fans of flamenco gather in Seville for the Bienal de Flamenco, which takes place in many theaters around the city. Flamenco is more tha just a style of dance for locals, it is a tradition, and to witness it is a special treat for all. Spain loves a good party and if you're near Tarragona, Catalonia in September you should definitely check out the Festa de Santa Tecla. This festival fuses rock music, jazz, theater, movies and sports into one big melting pot of the interests. It has also been called a Traditional Festival of national interest. No matter who you are there's something that you will enjoy, because of how diverse the entertainment is.
---
France
There is something very special about France in the fall. It could be that crisp hint of winter in the air or the surge of energy as the locals return to work after their summer vacation. Fall is also prime time for an influx of new art exhibits, new performances and movies in the local art houses and events taking place everywhere you turn. When you witness the city slowly changing in color as the leaves begin to turn, you can see why so many artists love to paint this season. One of the biggest pastimes for the French and tourists alike in autumn is leaf peeping, and there are some great locations peppered all over the country to enjoy. These spots can be easily visited with a
car rental in France
. If you enjoy French wine you're in for a treat in the fall, as many vineyards participate in local festivals to celebrate the new harvests all over the country.
---
Germany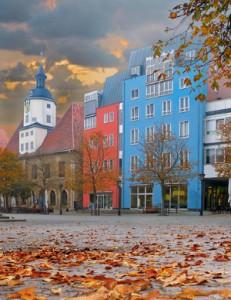 Germany is an ideal vacation destination in the fall for many reasons. The summer crowds are gone, the local wine harvest festival season begins has begun and of course, the airfare and hotel rates are dropping in line with the temperature. The Germans call the remaining warm days of summer "Altweibersommer" which means Indian summer, but the weather can be unpredictable, so come prepared. The one exception to the rule is of course Oktoberfest in Munich. This special event draws crowds of over 6 million beer lovers to the famous beer halls and massive tents, so that they can sample the year's brew and celebrate Bavarian culture and cuisine. If you're more interested in getting out of the city and exploring, book a
car rental in Germany
and take a drive down the German Wine Road. This is a scenic route through the country's second largest wine growing region. You will see many colorful vineyards, quaint villages and rustic wine shops. If you get a chance, make a stop in the town of Bad Dürkheim, which hosts Wurstmarkt, the world's largest wine festival.
Plan your fall trip to Europe today with Auto Europe!