Guest Blog Series – We've asked travel experts to provide their advice and insights on the best European road trips. This guest blog post is written by Nat & Tim Harris of the popular travel and food blog A Cook Not Mad. In the post below, Nat & Tim give their advice on Driving in Italy: 9 Tips on How to Drive Like a Local.
I love driving in Italy! The roads twist through some of the most breathtaking scenery in the world and a drive in Italy can elevate a road trip to a whole other level. When we travel, we like to live like locals and why should that not extend to driving like a local or at least accepting the inevitable when you hit the roads of Italy.
1. Schedule your Pick up Location Smartly
Start with choosing a reputable and reliable rental company and schedule your pick up smartly. Do you really want to try and drive out of the center of Rome or could you pick up on another leg of your trip? We have used Auto Europe in the past and they have been very reliable and offered great service.
2. Check Your Insurance Coverage
Take a look around the streets and you will notice that most cars have at least a mark or small dent on them so make sure you have good insurance coverage. Some credit cards offer coverage when you rent, it's wise to double check your policy and make sure you're properly covered. You may also find it handy to acquire an international drivers licence which is translated into several languages and is valid for one year.
3. Learn to Drive Kinetically
It's time to hit the road. Same as usual, buckle up and check all mirrors. Italian drivers are anything but slow and traffic seemingly moves forward no matter what. Braking suddenly and frequently is frowned upon instead of slightly adjusting your course in order to say, go around the nose of a car sticking out of a driveway on a busy road. Roads are narrow and if traffic stopped every time a car encroached another's space the country would be at a stand still. Think kinetic driving and keep everything moving, safely of course.
4. Get to The Right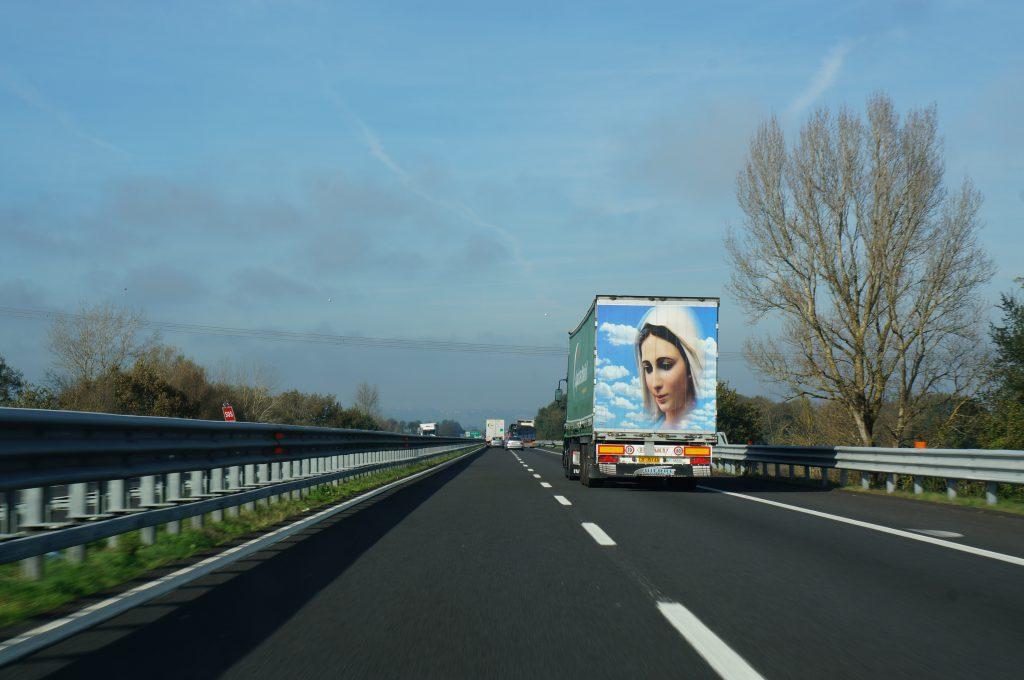 You will soon notice that no matter where you go or how fast you are driving there is always someone trying desperately to pass you. This is an exaggeration of course, but not by much and the proper thing to do is tuck to the right as soon as convenient wave them by and proceed at your own pace. Trying to make a point or enforce a speed limit is the wrong thing to do and by no means is their eagerness to pass you an indicator for you to drive faster. Many Italians have been driving these winding mountain roads their whole lives, I remember a regional bus in Umbria leaving us in the dust once driving out of Orvieto.
5.Leave Your Signal On When Driving the AutoStrada
Getting off the twisting roads onto the Autostrada there are only a couple of golden rules. The first is always stay to the right unless you are passing. Leave your signal on when you pass to let any cars behind you know you will resume in the right lane as soon as you finish passing. Check your mirrors diligently before you pull out to pass because often you can discover a vehicle approaching at a high rate of speed, making pulling out very dangerous. Flashing headlights mean they are in a big hurry and worth staying right until they are safely passed.
6. Know You AutoStrada Exit Number Before You Start Driving
The second important rule is to know your off-ramps and on-ramps. Know what cities and towns are in your direction of travel to make sure you're heading off the right branch of a roundabout and down an onramp in the correct direction. The A1 does not have frequent off ramps in most places so missing your exit can add a lot of time and hassle for a turnaround. Know the number of your exit and be prepared to slow down if there is a toll booth and be ready to pay without holding up the people behind you.
7. Speeding & Parking Tickets Can Be Instantly Charged to Your Credit Card
Paying to ride the perfect ribbons of pavement in Italy does not mean you can go as fast as you want and speed traps are frequent. Speeding tickets will be forwarded directly to the rental company and immediately removed from your credit card. Parking tickets follow the same direction, usually with nothing left on the car to indicate you will be receiving a ticket until you are informed by the rental company.
If you see signs indicating parking for residents only, don't park there, no matter how good the spot is, because you are not a resident and you will get a ticket. Many times you will have to park and walk into older villages so be prepared to pay and haul what you need.
8. Be Gentle with the Brake for Your Passenger's Sake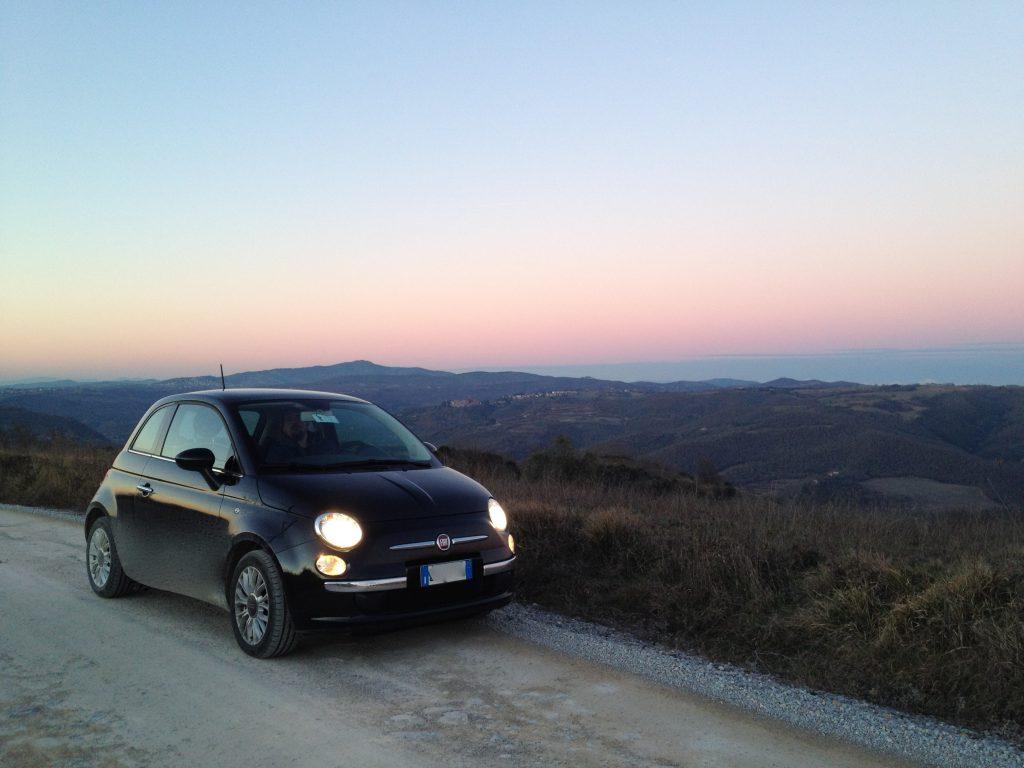 Once comfortable you will cruise the back roads with confidence and enjoy the ride, but your copilot may be looking kind of green. Don't forget, what can be a lot of fun for a driver, twisting down a valley road, can wear thin on passengers. Although you cannot avoid the curves in the road what you can avoid is being heavy on the brakes. That constant stopping motion contributes to car sickness the most and can also be annoying for drivers following you. Instead, try to pick the proper gear, look ahead, corner smoothly and brake sparingly. Once you get the hang of it, you will be able to enter and exit roundabouts or hairpin turns smoothly and safely keeping things moving and drivers & passengers happy.
9.Check for Belongings & Top Off the Gas
When your time on the road is up and hopefully, Italy has influenced your driving style for the better. Dropping off your car at the end of your trip can be a stressful time, trying to catch a flight or hop a train. Take the opportunity, before you get to the drop off, to go through the car and make sure you have all your belongings, like cables, coins or umbrellas and they are packed well for an easy and clean drop off.
If your car needs to be topped up with gas when returned make sure to fill up well ahead of arriving since you may be hard pressed to find a gas pump in places like the middle of Rome or coming off the Autostrada into the Milan airport.
Driving in Italy can be exhilarating and beautiful. Understanding the flow of traffic and a few facts can make the trip that much more enjoyable. So rent that convertible for the Amalfi coast or Tuscan road trip, put the top down and enjoy the ride.
---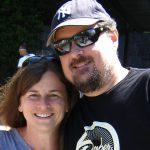 Together for a quarter of a century,
A Cook Not Mad
's Tim and Nat have indulged their passion for life and experience to the fullest, but they feel most alive when traveling, cooking and eating. An award winning chef, Tim has dedicated his life and career to cooking and the pursuit of honest food. As a professional photographer, Nat records their adventures with incredible pictures of everyday life and the extraordinary. They believe that everyone should get to know a culture by learning about the foods they eat and living like locals as much as they can.
---
It's time to pin for your next road trip!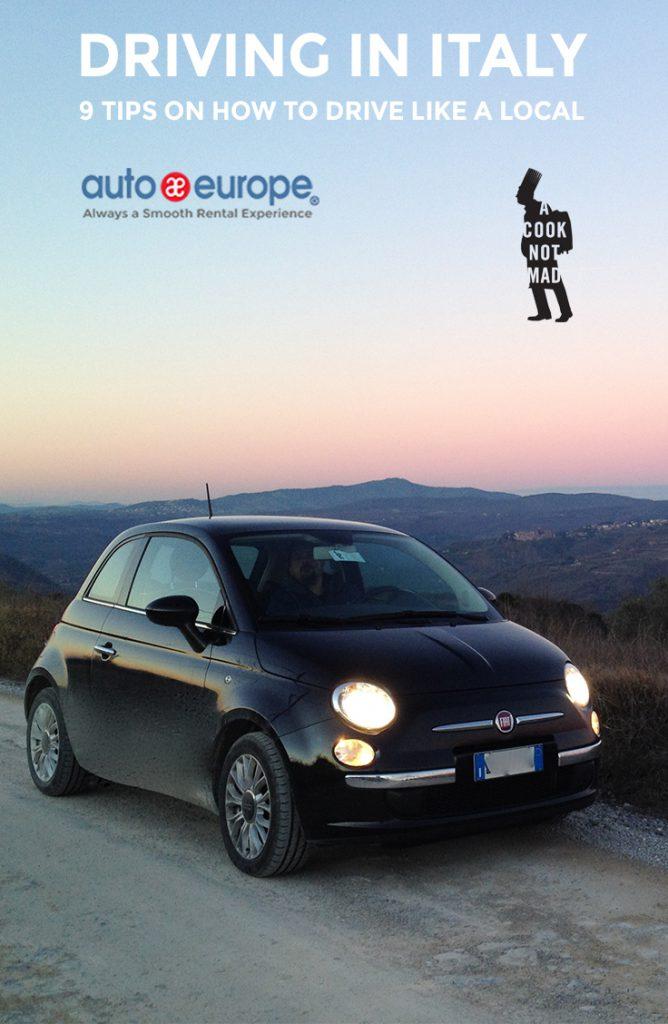 ---
Driving in Italy is a Easy with Auto Europe
Take your own Italy road trip adventure with a car rental in Italy from Auto Europe. Whether you need economy, luxury or high-capacity car rentals, incredible hotel accommodations, or international airfare, Auto Europe has got you covered, with everything you need to enjoy the perfect vacation abroad. Give us a call, toll-free at 1-888-223-5555 to speak to one of our helpful reservations agents, and prepare for the trip of a lifetime.