It may only be September, but it's never too early to start preparing for an exciting winter getaway. Perhaps you're planning on
traveling to the Alps
for some much needed rest and relaxation, with nothing on your mind other than zipping down some of the most iconic peaks in the world, gliding between pale blue glaciers and breathing in the crisp, clean mountain air. Or maybe you're just looking to rendezvous on a cozy veranda, sipping savory Italian wine, with the snow-covered peaks as your backdrop. Unfortunately, nothing will put you further away from these serene scenarios than arriving at the local rental counter and discovering that ski racks and snow chains are not available because you did not reserve them in advance. But don't fret! Auto Europe is here to ensure that you get behind the wheel of the rental car that will best suit your travel needs, and that your rental car is outfitted with all the necessary tools required for enjoying your powder-filled excursion to the fullest!
Selecting the Appropriate Rental Car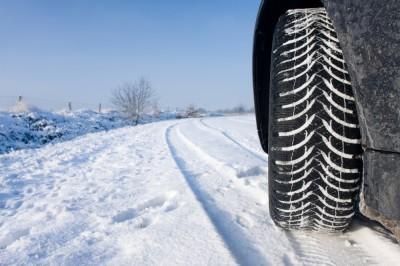 Manual transmission vehicles are an ideal choice for driving in inclement weather. They generally handle smoother than automatic transmissions on ice covered roadways, and are able to navigate in the snow with ease. In a manua l transmission car, truck, or SUV, drivers are able to slow down simply by shifting a gear. The engine is responsible for decelerating the vehicle instead of the brakes, which ultimately helps minimize skidding and sliding. Travelers who are venturing to the mountains should consider renting a vehicle equipped with four-wheel drive.
Even though you are traveling to a country where snow accessories are a must, they do not necessarily come standard with every rental, so it is crucial that you book them in advance. Snow chains are required by law in some countries, and are essential for helping you arrive at your destination safely. Depending on your country of travel, the winter tire season can extend from as early as October 15 and run through April 15. Certain countries such as
Austria
,
Finland
,
Germany
and
Sweden
all require vehicles to be outfitted with snow tires, and most countries recommend that snow-chains are used during the winter months. Your Auto Europe reservation specialist will help you determine what additional equipment you will need.
Additional Advice
Traveling with young children during the winter months can be so rewarding; from helping them assemble a snowman, to watching their eyes light up as they put on a pair of skis for the very first time. But traveling with little ones can also prove to be tiring business; if you could possibly eliminate the amount of extra baggage you needed to carry while getting from point A to point B, wouldn't that lower your stress level? Instead of bringing a child seat or booster seat from home, rent these items locally and avoid the hassle of excess baggage! Auto Europe is able to contact the rental supplier directly to confirm that there will be the appropriate safety seat waiting for you when you arrive at the rental counter.
Be sure to inquire about reserving an ice scraper locally, or choose to pack a small one of your own. Having one of these items at your disposal and not relying completely on the defroster will be a huge time saver and help you get on the mountain sooner. It is also important to pack a pair of sunglasses, as the glare from the ice and snow can be blinding in certain situations.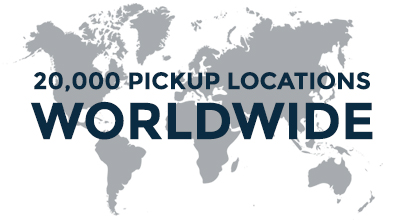 Wherever your winter adventures may take you, Auto Europe is committed to helping you rent the safest and most reliable car for the guaranteed lowest rate! Our dedicated team of reservation specialists is available 24-hours a day, seven days a week at 1-888-223-5555 in order to assist with travel preparation. Do you have any helpful winter driving tips that could help our clients during their upcoming trip to Europe? We'd love to get your feedback.