Dubai is a high-rise ocean oasis, complete with an expansive golden coastline and some of the most impressive architecture in the world. This stunning metropolis, where the sea meets the desert is bursting with possibilities. There are numerous reasons to visit this luxurious emirate of the UAE, all of which are perfectly complemented by an Auto Europe car rental. Pick up your rental car at the
Dubai International Airport
and start your adventure! It's important to keep in mind that this city is deep routed in tradition, so visitors should conduct themselves in a respectable manner. Travelers acting respectfully will be welcomed with open arms and will ultimately be treated with kindness.
Weather
During the summer months the temperatures in
Dubai
are sweltering, and visitors should not be surprised when they witness the ionic liquid in nearby thermometers rising to a staggering 113 F. If you're traveling during these months, expect your glasses to fog up every time you get out of your rental car. Thankfully air-conditioning is never far away, and during the fall months, warm azure waves lap gently against the sand, and a gentle gulf breeze floats off the ocean, making the otherwise oppressive heat completely bearable.
Incredible Cuisine
Travelers will be pressed to find a locale where the division between the "have nots" and the "have yachts" is so blatantly evident. In a city where even the word 'exuberant' seems miniscule, one of the best ways to experience the city's distinct social divide is by sampling the cuisine. Whether you opt to dine in one of the city's exclusive Michelin star establishments, or are wandering around Dubai's bustling streets, looking for the best deal on a quick al fresco bite, you will certainly find a world of flavors that will vie for your taste bud's affection. There are numerous restaurants scattered throughout the city where guests are able to eat like a prince and pay like a pauper. Everyone from cab drivers to socialites seem to agree on Ravi, the legendary Pakistani eatery, famous for succulent grilled meats, traditional curry, and fresh naan.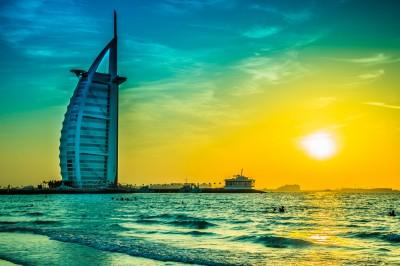 Iconic Architecture
Dubai is a destination where iconic architecture is celebrated, ever changing and actively pursued. Home to the world's tallest building, the world's only seven-star hotel, the largest fountain in the world, and the world's largest artificial island, your entire trip could be completely revolve around the architecture. The stunning centerpiece of downtown Dubai is the Burj Khalifa, which stands a towering 828 meters above the ground. No building in modern history has generated so much curiosity and intrigue, and brave travelers are able to ascend to the 124th floor and marvel at the panoramic views of the city, ocean and desert. Dubai also boasts the world's only seven-star-hotel. The Burj Al-Arab is located on its own artificial island just off the Dubai's coastline. Harboring an elaborate sail-shaped exterior, complete with massive fountains and stunning aquaria, this location is certainly a sight not to be missed.
Intriguing Shopping Opportunities
Every January and February, the Dubai Shopping Festival springs to life. During this time, shoppers in search of great bargains will find citywide sales, enticing promotions, and other lavish incentives. If your trip doesn't happen to coincide with the shopping festival, consider skipping the malls altogether. Unless, of course, you're up for a quick slalom between sightseeing, and hitting the beach-- in that case, make your way to the Dubai Mall of the Emirates. Ski Dubai is located inside the facility and is the world's third largest indoor ski slope and the very first to open in the Middle East. Quirky tourist attractions aside, if you've shopped in Milan or Paris, the malls of Dubai will pale in comparison and will prove to be somewhat of a disappointment. The crown jewel of Dubai's shopping scene are the souks, which are Middle Eastern-style bazaars where locals and tourists shop and haggle for goods. Bargaining allows visitors to purchase a range of commodities at very low prices; some of the best buys travelers will find in Dubai are carpets, textiles, perfumes and spices.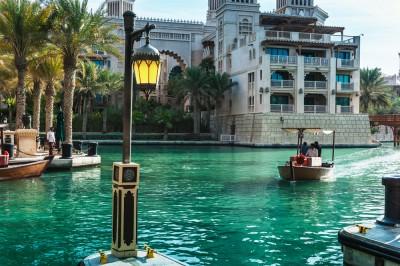 Award-Winning Attractions
If you happen to be traveling with children, rest assured that you will never be bored in this city (if you're feeling exceptionally uncreative, remember there's always indoor skiing). Drive your rental car to the Bur Dubai Abra Dock district and hop on a classic wooden boat tour. The abra (water taxi) will take you on a short and affordable ride, bringing you to the textile souk, continuing on to several art galleries, and will round out the trip at the gold souk. A trip to the Bastakiya Quarter is also a must, as it is filled with a multitude of culturally significant sights. Visitors exploring this historic quarter are able to see Dubai's oldest building, the Al Fahidi Fort, which was constructed in the 1780s, as well as the Sheikh Mohammed Centre for Cultural Understanding.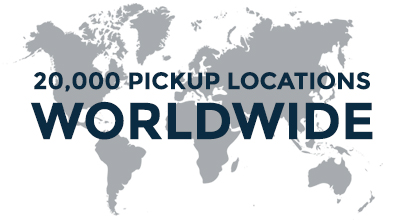 Experience this fascinating destination from the fast lane and select a vehicle from our
luxury fleet
and glide along the streets of Dubai in one of the many luxury car rentals available. Classic models include options from
Maserati
,
Bentley
and
Porsche
, each of which are exquisite emblems of old-world style and grace. Rely on Auto Europe for all your car rental needs while traveling in the United Arab Emirates and receive unbeatable rates and top-notch customer service. Contact an Auto Europe reservation specialist today at 1-888-223-5555 to start planning your next adventure!