The Côte d'Azur refers to the Southern France coastline as it extends east from the Italian border. Aptly named, the deep blue of the sea warm sea is so deeply cobalt that it seems to saturate the villages and cities that line the land's edge. Blue also describes the skies here, with the average year yielding 300 days of perfect sunshine. If that sounds alright to you, a good place to start is with a convenient rental car at the
Nice
Airport, where it only takes a few minutes to go from the friendly skies to the characteristically curvaceous roads of the region.
The French Riviera is the perfect destination for those who are looking to take vacationing to the next level. Among the thousands of worthy destinations that we provide great car rental discounts, France's gorgeous Mediterranean coastline stands out. The traditional culture of the coastline has elevated leisure and recreation to a fine art. Taking a trip through this uniquely alluring place is like achieving a doctorate in luxury with advanced study in beach going. In charming Côte d'Azur cities like
Saint Tropez
and Toulon, you don't just taste the good life, you lavish in it with every sense.
---
Ancient History Meets Modern Glamour
Among the weathered cliffs and ancient ruins, you really get a sense of old-world charm and traditions. France's Côte d'Azur is seeping with a rich history. Almost everywhere you look you will find medieval village streets, or lasting remnants of the Roman Empire. I definitely recommend packing some comfortable flats and strolling through the cobblestone streets of Nice's Vielle Ville section, or Saint Paul de Vence in
Cannes
. In either district, you will find quaint shops, galleries and decadent eateries which source the best ingredients from the sea and wines from Provence to treat your taste buds to delights beyond measure. It's important to note that the cuisine of the area often belies the very close proximity to Italy, while still savoring the French tradition of gourmet indulgences.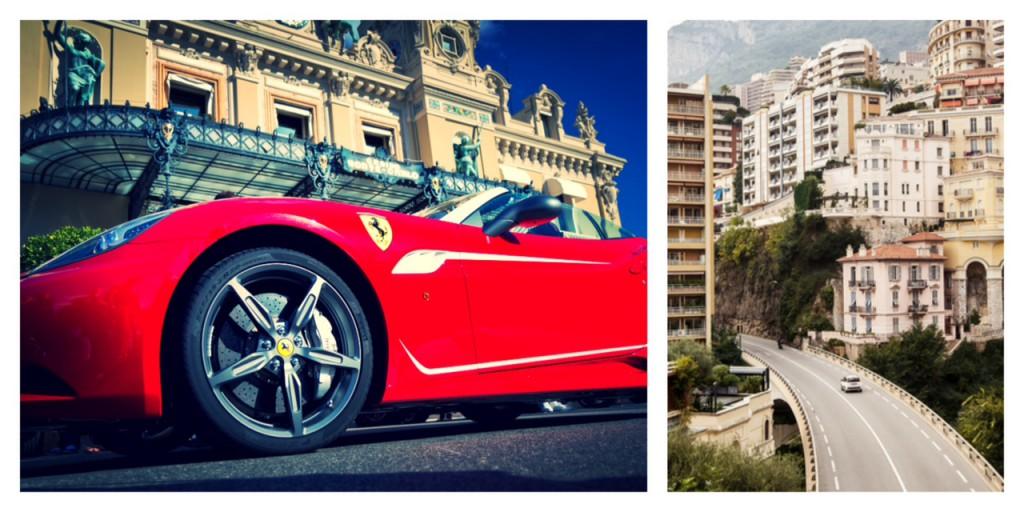 While you are exploring the historic villages and soaking in the visual beauty of these distinctively pleasant hills, cliffs, valleys and beaches, you will notice a distinct lifestyle filled with plush comforts and sumptuous sites. The French Riviera has long been a favorite destination for elite vacationers, and celebrity sightings are practically commonplace, even outside of the famous Cannes film festival. One way to soak in the high life is to visit the Grand Casino in Monaco. The dress code is much more rigorous than North American casinos, but among the roulette tables and fields of elegantly clad blue bloods, you'll probably feel a little like James Bond or a breakout celebrity. You can take this feeling to the next level with a sassy
little luxury convertible rental
and a cruise through
Monte Carlo
, where the famous Formula 1 Grand Prix event annually takes place.
---
Natural Splendor of the Riviera
I am not sure if it's possible to adequately emphasize just how gorgeous the Côte d'Azur actually is. Lovers of the outdoors will find endless opportunities to commune with nature, here. The star of the show, of course, is the vast stretches of sun-drenched beaches, but the blessings of potential activities don't end there. There is windsurfing, hiking, boating, diving and even skiing, if you go a little inland during the winter months.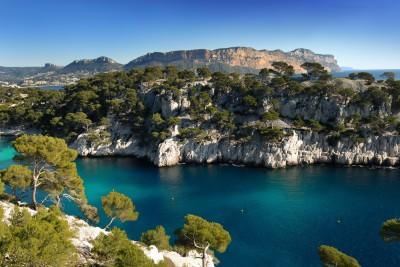 One 'must-do' adventure is the picturesque hike along the tiny bay and stunning cliffs of Calanques, in Cassis. It's a challenging day hike, but well worth it for the views. If that doesn't fill your hunger for hiking, you should check out the extensive cactus gardens and sweeping vistas in the altitudinal seaside village of Eze. Sea life enthusiasts should definitely be sure to see Oceanographic Museum, and explore the life work of the famous Sea Explorer, Jacques Cousteau. And depending on what season you choose to explore the Riviera, you may even see the golden hillsides and greenery bursting to life with vibrant tropical flowers. Given the rich colour palette of the landscapes, it's easy to understand how the region was a favourite of painters like Matisse and Picasso.
Within only a couple hundred kilometers, the Southern France coastline packs abundant luxury, glamour and unvarnished natural splendor to appeal to any traveler. Similarly, Auto Europe's fantastic prices and award-winning customer service can be enjoyed by advanced-level vacationers, wherever they may be going. We provide affordable rental cars in more than 8,000 convenient
locations throughout the world
! Look to Auto Europe for just the right car; our
extensive rental car fleet
makes Côte d'Azur exploration nearly as versatile as the region itself. Call us toll-free today at 1-888-223-5555. Our car rental reservation experts are available 24/7 for your convenience or you can book your rental car through our web site's simple three-step booking process.