Have you ever thought about renting a car one way? With one-way car rentals from Auto Europe you can fly into a destination, rent a car, drive to another destination, and fly home from there! It's the ultimate way to complete the
road trip of your dreams
, as you never have to drive back on yourself.
Did you also know that at Auto Europe we also offer car rental in Europe between countries, not just domestic locations. This means that you can arrive in one country in Europe, rent a car, and then drive to another country where you are able to drop it off. Though typically more expensive than a domestic one way car rental, international one way car rentals can still be made affordable.
You may think that this type of travel works out more expensive, but at Auto Europe we have a plan to offer you fantastic cheap
one way car rentals in Europe
. Our incredible supplier comparison search engine allows you to search by one-way travel, and helps you to find the cheapest rates, no matter what your itinerary has detailed.
At Auto Europe we can help you make the most of your trip to Europe and avoid costly one-way fees. Here's our guide to car rental in Europe between countries:
---
Understanding One Way Fees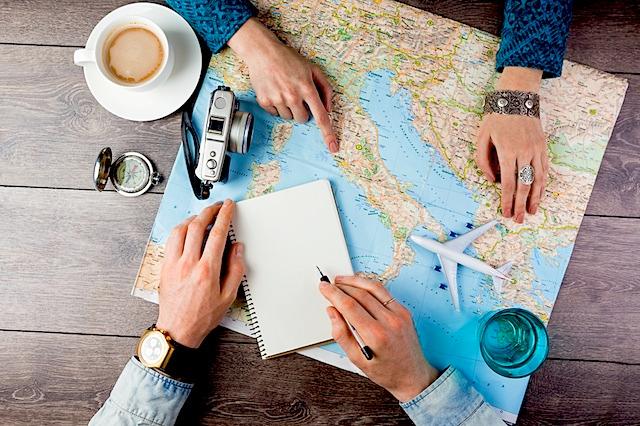 At Auto Europe we always highlight one-way fees, which apply to most rentals that cross international borders, and a few for domestic locations. These will always be flagged on your quote, so you can avoid any unpleasant surprises when you go to collect your vehicle at the rental desk.
These fees are entirely dependent on the rental supplier, and your desired pick-up and drop-off drop locations. You can search for trips on the Auto Europe website, by selecting
"Drop off at a Different Location"
in the booking search form, and by looking at the results for the cheapest prices and fees.
---
Domestic One Way Car Rental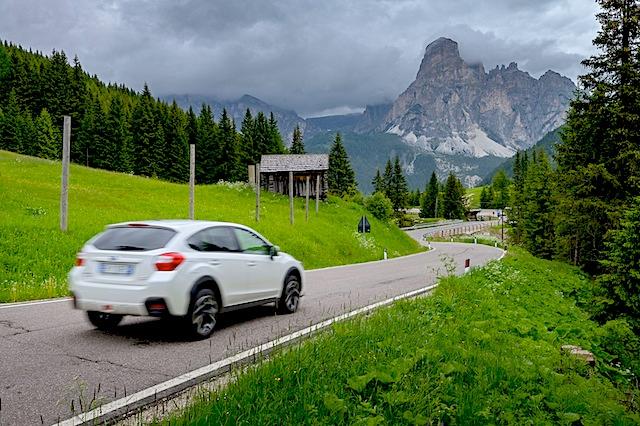 When you return a rental car to a different location than you picked it up at, you are normally obliged to pay a "drop fee" or a "one way car rental fee," as explained above. However, thanks to our
long-standing relationships with rental car suppliers
, when you book a domestic one way trip with Auto Europe it's generally free of charge. The only condition is that you meet the minimum rental period (usually a 3-day minimum).
A great idea to maximize your vacation potential with a domestic one way car rental, is to rent a car from one end of a country to the other - for example, it's a great idea to
rent a car in Milan
and drive to Sicily, or vice versa, and the best part...in the majority of circumstances, there is no additional fee for domestic one ways.
---
International One Way Car Rental
All car rental suppliers will charge an international one way fee for picking up and dropping off a car rental in Europe between countries. When working with some rental suppliers directly, they won't disclose this fee until you pick-up or drop-off the car. But at Auto Europe, we offer full disclosure on all the additional fees involved, and always state these clearly at the time of booking.
It's important to note, that while there is a fee to pay for an international one way car rental, the fee can often work out to be a lot less than flying across Europe. Not to mention the incredible benefits you get to enjoy by driving cross country - you are able to stop off in wonderful towns and attractions, and take your time exploring often undiscovered locales at a pace that best suits you.
---
Tips for Finding the Best Deals on One Way Car Rentals
If you know that you want to take the ultimate road trip from France to Spain, but you don't mind when you go, then keep checking the Auto Europe search engine for various dates you are bound to get a great deal.
Choose Your Season:
Another way to get a great deal is to travel to Europe when it's out of season, like in the fall. You are more likely to get great one-way deals around this time, and the scenery is just as beautiful, if not more, than the summertime.
Choose Your Location:
Depending on your location you might find some great deals. If you choose to make two domestic trips, for example if you travel from Paris to Nice, then connect to Italy through Nice using another mode of transport, and then pick up another car in Italy, you may save a lot of money avoiding an international one way.
Extend Your Trip:
One way rentals work best if you are planning a longer trip and don't want to come back to your original destination. The benefits of keeping one car for the entire trip improves the consistency and enjoyment of your trip, as it affords you complete travel freedom and lets you set your own pace.
24/7 Hotline from Europe:
If you book your one way trip with Auto Europe, it doesn't matter which country in Europe you end up in, we will be able to offer you the same 24-hour support with our 24/7 hotline, at +1-207-842-2000. This means you will never be alone when driving in a new country.
---
Booking Your One Way Car Rental with Auto Europe
As we mentioned, we always make our quotes extremely clear, so you are completely aware of any
extra car rental costs
when booking. If you would like a quote on your one way car rental, then you can bypass the payment section on the online booking form by clicking on "Submit Payment Request".
To answer any questions you may have about one-way car rentals, chat with one of our expert advisers by calling us toll-free at 1-888-223-5555 or feel free to visit our
car rental travel tips
section for more information.