Brazil
is feeling the warmth of the international spotlight as twelve cities across the country prepare to host matches during the 2014 FIFA World Cup. Several of these cities have undergone major construction projects, building new cutting-edge stadiums in hopes of attracting soccer fans from around the world. It is estimated that roughly $10 billion will be spent by tourists during this year's World Cup, but other than Rio de Janeiro and São Paulo, the majority of the 2014 host cities are still virtually unknown. So when the matches are over, what are eager travelers to do when they find themselves in a Brazilian city they know little about? No need to worry,
Auto Europe
has you covered!
São Paulo
When traveling to the biggest city in the Southern Hemisphere, the roster of enticing tourist attractions may seem dizzying. Practically anything your heart desires can be acquired in the sprawling metropolis of São Paulo. World-class restaurants, some of the best bars on the continent, and more theaters and cinemas than you could ever think about visiting in a lifetime (let alone one vacation), makes for a lively around-the-clock atmosphere, on par with New York and London. With so much to see and do, indecisive travelers may have a difficult time figuring out exactly how they'd like to spend their time when they're not at a soccer match.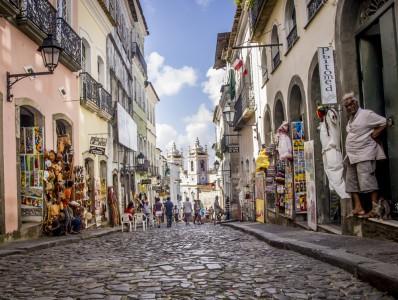 Salvador
Salvador's old town is home to one of Brazil's most thriving art scenes. From up and coming galleries and trend-setting boutiques, to a living museum of 17th and 18th century architecture and intricately ornamented churches, culture vultures will feel completely in their element here. Mingle with locals enjoying cocktails and listening to live music in one of the city's many open-air plazas, or drive your rental car to the beaches of northern Bahia for a more secluded retreat.
Rio de Janeiro
Recognized by gorgeous mountain ranges, lush rainforests and clear blue water for as far as the eye can see,
Rio de Janeiro
boasts one of the most spectacular settings of any city in the entire world. You'll of course want to double up on your Pilates classes before your trip, because in addition to its impressive scenery, Rio also has what is considered to be the best-looking population on the planet. Strut your stuff on the world famous Copacabana and Ipanema beaches; spend some time breaking it down in the city's dance halls, and just live in the moment without a care in the world. This idea of paradise has been captivating visitors for centuries, and with so much going on, you might have to remind yourself to actually go to the games.
Recife
Pronounced "heh-see-fee", this city is one of northern Brazil's most exciting cities. Even when it's not hosting World Cup matches, Recife still attracts more than two million visitors every year. But for those planning a trip around these coveted events, join in on the party and take it to the streets if your team wins! Although winning a match is the perfect opportunity to celebrate, it's not uncommon to see residents and visitors alike dancing to lively steel-drum bands alongside colorful and festive parades, for no particular reason at all. With vibrant cultural, entertainment and dining scenes, an enchanting historic center, stunning coastal setting and all the cosmopolitan comforts of home, a getaway to Recife could be just what the doctor ordered!
Porto Algre
Situated along the banks of Lagoa dos Patos, which is a giagantic lagoon, the port city of Porto Algre is a vibrant and multi-cultural city with an intriguing Italian and Portuguese flair. A rental car will help you easily transition from calm and peaceful days at the beach to nights filled with excitement and pizazz. With a blossoming arts and music scenes and interesting neoclassical architecture, Port Algre is building a name for itself as a destination all its own, not just a stop along the way.
Snorkeling in Na
Natal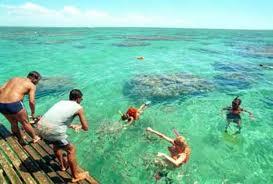 How could you possibly be unhappy while visiting a destination nicknamed "Sun City"? Known for its nearly perfect weather conditions, the tropical oasis of Natal has been tempting travelers for a number of years. Retreat to the city's shores after the matches and experience a tranquil and relaxing atmosphere, or take to Natal's towering sand dunes for a dune buggy ride and experience a truly unique and adventure-packed activity.
Manus
Manus is the Amazon's largest city, and is home to one of the most interesting World Cup stadiums in Brazil. Designed to resemble a straw basket, this eco-friendly venue pays homage to one of the region's most famous products, while accommodating up to 42,000 spectators. Manus is also the point where the Amazon and Negro rivers meet. This conspicuous convergence is one of the most captivating sights in South America. Stand in awe as you witness the brown, murky waters of the Amazon flowing alongside the calm, dark waters of the Negro without blending! An adventure lover's metropolis, Manus is one of the best locales to experience the sheer magnitude of the Amazon, as there are a number of local businesses that offer exciting jungle tours.
Fortaleza
Sun seekers may have a difficult time deciding between Natal and Fortaleza when crafting their World Cup itinerary, since both destinations are known for their gorgeous beaches and wonderful weather. In addition to Fortaleza's newly redesigned Estadio Castelao Stadium, this city also harbors several beautiful beaches, perfect for kicking back with a refreshing cocktail and just relaxing. When you're not at the stadium showing support for your favorite team, or at the beach catching some rays, make it a point to take in as many of the city's diverse offerings as possible. Known for its daily craft fairs, seafood restaurants and dance clubs, Fortaleza is truly a paradise for everyone.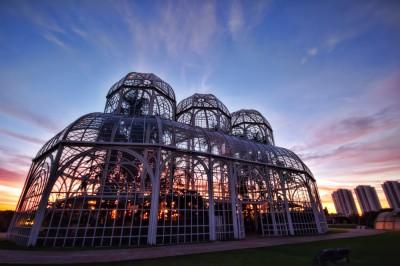 Curitiba
Residents in Curitiba are considered to maintain the best quality of life in all of Brazil. In addition to the city's numerous anti-pollution initiatives and a proactive approach toward handling challenging development woes, such as homelessness, Curitiba is a city that could best be described as inviting, relaxing and engaging. Although the city has made a commitment to lowering automobile traffic and pollution through an improved public transportation system, renting a car in Brazil is easily the most effective means of transportation for your upcoming visit.
Cuiabá
A former gold rush mining community dating back to the 1700s, the city of Cuiaba is located in the exact center of South America. Nestled 2,000 miles from either coast, Cuiaba is positioned in the perfect spot for exploring the region's savannahs, the Pantanal area's wetlands, as well as the Amazon. This locale is also home to one of Brazil's most impressive landscapes, the Chapada dos Guimaraes Mountain Range. If you're looking to experience more than just gold mining history, you're in luck! The Matogrossense Wetlands National Park is home to approximately 50 archaeological sites, complete with prehistoric cave paintings and an array of preserved fossils.
Brasília
Visitors new to Brazil are often surprised to find out that Brasilia is the country's capital, not glamorous Rio de Janeiro. A city with UNESCO World Heritage status, Brasilia is an epic mix of sprawling avenues, neatly planned residential and commercial blocks and eye-catching contemporary architecture. Boasting the country's second largest World Cup venue that is capable of seating more than 70,000 fans, allowing unobstructed views from every seat, Brasilia might just be the perfect city for avid fans!
Belo Horizonte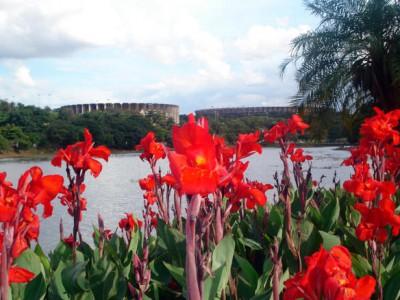 Breathtaking mountainous landscapes and winding metropolitan streets are only part of the allure of Brazil's third largest city. Often overlooked by tourists, Belo Horizonte actually has an impressive amount to offer travelers. From numerous shopping opportunities, delicious dining options and plenty to do long after the sun goes down, it's nearly a guarantee that you won't be bored!
Make Auto Europe your one-stop shop for all things travel related when it comes to preparing for your journey to the 2014 FIFA World Cup! In addition to our great car rental rates, we are also able to help you arrange affordable hotel accommodations in cities throughout Brazil. Don't wait to reserve your rental car in Brazil, it can be done today by using our three-step booking engine, or contact us toll-free at 1-888-223-5555!