There's something magical about Paris. The Louvre, the Eiffel Tower, the Champs-Élysées... what's not to like? That said, we think it's a shame that so many who visit France think only of Paris. There's so much to discover in this beautiful nation, and those brave souls who venture beyond the opening pages of the French tourist brochure will be rewarded with an intimate, street-level introduction to France's best communities, landscapes and culture. Need some inspiration? You came to the right place! Here is our list of the four best kept secrets in France:
---
Corsica
The breathtaking island of Corsica rises like a dream from the Mediterranean Sea southeast of the French mainland and west of Italy. Unlike Nice and the French Riviera on the mainland's south coast (which have become quite anglicized), everyone on Corsica speaks french - offering visitors an idyllic and authentic French experience.

Mountains make up two-thirds of the island - a rugged single chain of peaks serving as the backbone which ties Haute-Corse (Upper Corsica) to Corse-du-Sud (Southern Corsica). The island's beautiful rocky coastlines and sweeping cliffs which rise gracefully to support numerous coastal cities will transport you - making you feel as though you've stepped back in time. The ferry from Nice feels more like a short-cruise than a commute and you'll want to spend the entire trip on the open deck, sunning yourself as you watch dolphins frolic in your ferry's wake.

Hillsides aren't populated by celebrity mansions the way they are in other gorgeous islands - in Corsica you'll experience Mediterranean living the way it has always been: simple, beautiful, peaceful. Rise early and indulge in Corsican specialties at a portside cafe: wild boar and crepes with fresh fig jam. In Corsica you can live the high-life on a limited budget, making it an easy choice for our list of France's best kept secrets.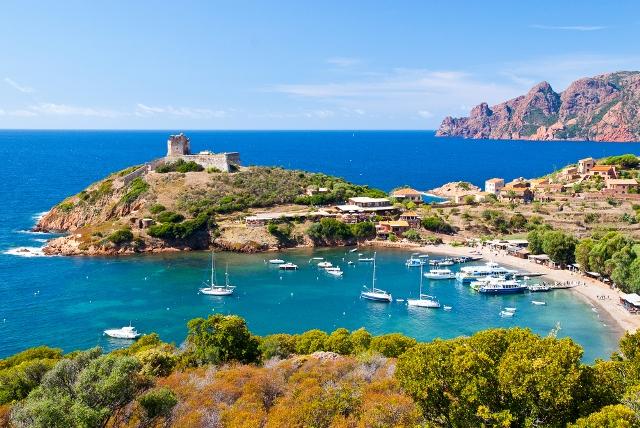 ---
Nord Pas-de-Calais
As the gateway to Europe from the UK, Nord Pas-de-Calais is a region that travelers often skip over on their way to somewhere else. While
Calais
may not have the heat of the French Riviera, the famous landmarks of Paris or the vineyards of the Loire, what Nord Pas-de-Calais does offer is ancient buildings, fabulous beaches, striking architecture and a rich cultural heritage which rivals that found anywhere else in France. Nord Pas-de-Calais easily makes our list as one of France's best kept secrets.
Rent a car in Calais and cruise along the Côte d'Opal (Opal Coast) and you'll see what everyone else has been missing. Sangatte, the first coastal village on your way to Boulogne, overwhelms the senses. Fantastic views and acres of sandy beaches greet the eyes, bird song will delight your ears and cool, fresh breezes bear the scent of coastal wildflowers.
Around the bend from Sangatte lies Blériot Plage, a city named after the first person to cross the English channel by air (Louis Blériot). Continue driving and you'll pass through Audraselle, a sleepy fishing village where numerous homes bear signs advertising that they have fresh fish for sale. This is a great spot to stop for lunch at a charming, rustic French seafood restaurant.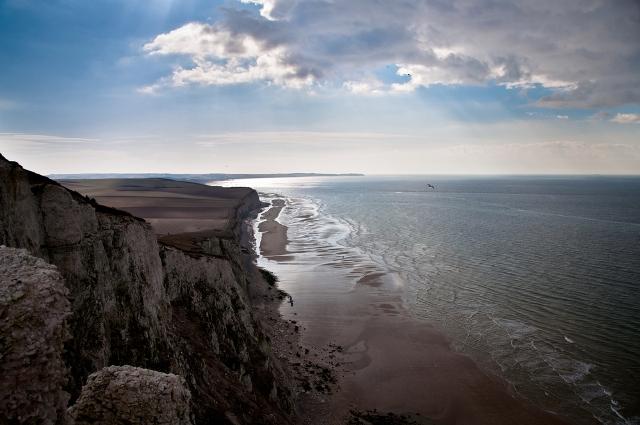 ---
Auvergne
Enjoy a scenic three-hour train ride from downtown Paris to charming Auvergne - an area which includes four distinct regions in France (Allier, Puy-De-Dome, Cantal and Haute-Loire). Auvergne has something for everyone - outdoor enthusiasts will enjoy horseback riding, hiking and mountain biking in the french countryside while those seeking a little R&R will enjoy Auvergne's luxurious spas, tempting restaurants and stately museums.
Those who seek some sophisticated performance art should take a trip to Moulins in the Allier region where the National Stage Costume Centre offers exquisite ballet. Moulins, a town which dates back to 990AD, offers visitors a reasonably priced, four-star hotel in Clos De Bourgogne, and foodies won't want to leave without visiting the village's Grand Cafe (a favorite establishment of Coco Chanel).
Another hidden gem within the Auvergne region is Charroux, a medieval hamlet which has been officially named one of the most beautiful villages in France. Stroll cobbled streets, dine at La Ferme Saint Sebastien and step back in time after dinner when you enjoy an evening ride in a horse-drawn carriage. Listen to the clip-clop of hooves as you admire the sculpted facades of Charroux's classic medieval architecture. Auvergne is an easy choice as one of the best kept secrets in France.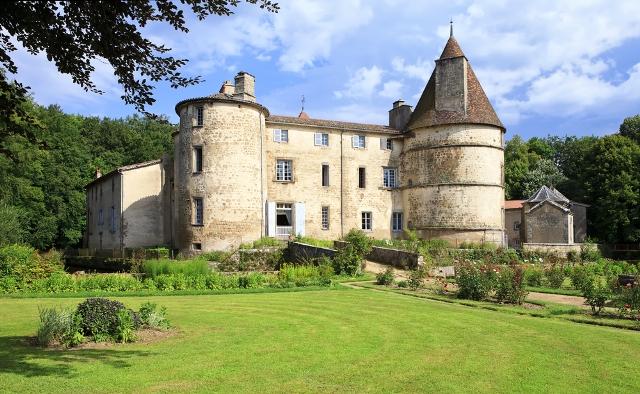 ---
Cevennes
The wild and romantic hills of France's Cevennes region offer visitors unparalleled beauty and some of the best goat cheeses in the world. Known for rugged mountains covered in chestnut trees and sprinkled with medieval hamlets, the Cevennes region is often overlooked by travelers due to its isolated location - a characteristic which makes it one of the best kept secrets in France.
Southeast of Massif Central (about 50 miles north of the beloved Mediterranean city of
Montpellier
), Cevennes is paradise for those who love the outdoors. Whether you hope to hike or canoe down deep ravines to fish for trout or plan to spend your time in France caving and canyoning, the wild, unmistakable landscape of Cevennes has something for everyone who loves to enjoy the fresh air.
There's a creative energy in Cevennes despite the fact that it's one of France's poorest regions, and many writers and artists sip pastis while they read and write in charming cafes along the banks of the Herault and Tarn Rivers. If you decide to escape into one of France's most beautiful regions, the best way to get to Cevennes is by rental car, picked up in
Montpellier
,
Nimes
or
Arles
. You can take the TGV train in from
Paris
.

---
See More of France with Auto Europe
While there are other exciting destinations to visit in France, these are four of our favorites - regions which are beloved by locals but don't receive the international attention they deserve.

So the next time you're planning a trip to France consider renting a car from Auto Europe. Book online or call us toll-free at 1-888-223-5555. For over six decades we have guaranteed the lowest rates in the industry, so when you decide to spend a few days off the beaten path, exploring the best kept secrets in France, remember: Auto Europe has you covered.