Often overlooked by wine-loving travelers in favor of its neighbors France and Italy, Spain is now emerging as a prime destination for wine tourism. It's easy to see why: With over two million hectares of land dedicated to wine production, seven distinct wine regions, and over 200 grape varieties grown, Spain is a wine lover's paradise. The many excellent wineries in Spain offer tastings of several coveted Spanish-grown varietals including Syrah, Prieto Picudo (a native, intense red similar to Tempranillo), Monastrell (Mourvedre), Bobal, and Xarel-lo (white grape used for cavas). Expand your wine knowledge and discover some exciting new wines when you embark on your Spanish wine tasting travels!
---
1. Codorníu, Barcelona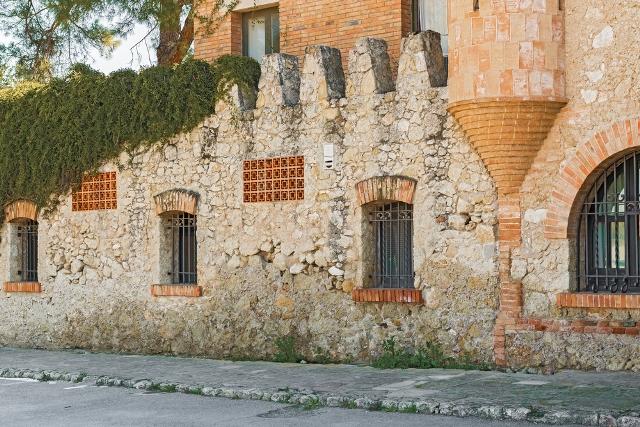 This famous House of Cava ("cava" is a sparkling white Spanish wine) is the oldest family business in Spain, with over 460 years of winemaking to its name. Codorníu's rich legacy of old winemaking traditions is now being blended with modern innovations, making it an exciting wine estate to visit on your next trip to Barcelona. Only 40 minutes by car from Barcelona's city center, Codorníu is easily accessible with a rental car in Barcelona.

Visit the hilly countryside of southern Spain, take a tour of the vineyards and the majestic wine estate buildings, explore the labyrinth of underground wine cellars, and relax in the Cava Bar with some sparkling wine and tapas. You can also visit the wine estate for breakfast or lunch paired with exceptional cavas made in the méthode traditionelle.
---
2. La Baronia de Turis, Valencia
Southwest of Barcelona lies La Baronia de Turis, an old vineyard situated on fertile land that boasts a history of yielding excellent wines since Roman times. The winery focuses on a few select native varietals (Tempranillo, Garnacha, Tintorera, Malvasia, and Muscat), as well as popular foreign varietals like Syrah, Merlot, and Cabernet Sauvignon, so you have a wide range of wines to choose from when tasting. Tempranillo, the favored Spanish varietal, is typical of this region and produces full-bodied red wines with bouquets of berries, vanilla, and tobacco.

La Baronia de Turis is dedicated to creating great Spanish wines in an economically and ecologically sustainable way, with new research and technologies welcomed into the wine making process. Contact the winery for details on tastings and visits to the bodega!
---
3. Lustau Winery, Cádiz
If you're a fan of sherry, then a visit to Lustau Winery is an absolute must. A fortified wine can only be sold as an authentic sherry if it is produced in the tiny Sherry Triangle, an area in the province of the Cádiz region in Andalusia, Spain, so you will sample the real deal at Lustau in Cádiz!

The winery offers several tours and wine-tasting options, each carefully designed so that visitors can immerse themselves in sherry culture. The ultimate experience is a professional tasting tour including a guided tour of the winery's facilities; professional tastings of wines, brandy, and sherry vinegars; and wine and food pairings.

Other tours include a basic tour with tastings of eight wines and a tour with an aperitif. Lustau promises the best sherry in the world, with rich colors, an intense bouquet, and incredible versatility; checking it out with a Cádiz rental car couldn't be easier!
---
4. Bodega y Viñedos Gosálbez Orti, Madrid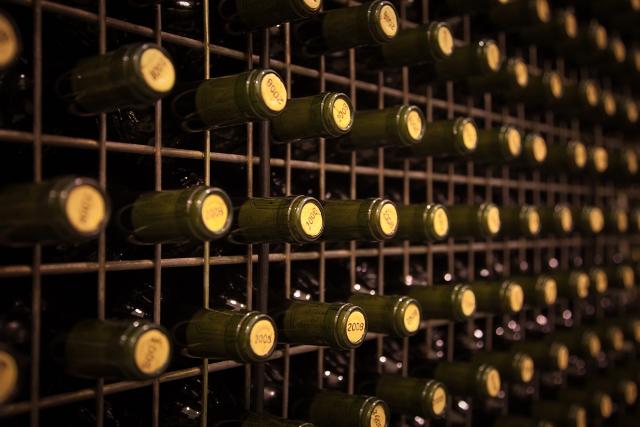 This small winery is bursting with passion for the winemaking process, from the planting of the vines to the marketing of the handcrafted wines to the public. Gosálbez Orti is dedicated to organic farming and working with nature, and the hospitality of the owners will make you feel at ease and excited to learn about their wines.

The Qubél range is the bodega's pride and joy, and rightly so; these delightful red blends are inspired by the harmony between nature and vintner, and they express the joy of winemaking and sharing their creations with the world. When you visit Bodega y Viñedos Gosálbez Orti, expect a short lesson on the basics of wine tasting before enjoying a Spanish wine tasting with food pairings, including Spanish cheese and toasted almonds.
---
5. López de Heredia Viñya Tondonia, Rioja
Tondonia Winery is one of the oldest and best-known vineyards in Spain's Rioja wine region, with over 130 years of wine production under the ownership of the López de Heredia family.

López de Heredia's world-famous range of Tondonia wines are testament to the craftsmanship of the winemakers, and the winery prides itself on only using grapes from the Rioja wine region. The medieval-style winery building is an architectural gem, and it houses 72 huge oak vats used for wine fermentation. There's plenty to discover and many exceptional wines to taste.
---
Start Planning your Next Wine Tour in Spain
Would you like to turn your tour of wineries in Spain into an unforgettable road trip? You can drive from Barcelona to Rioja in a clockwise direction, visiting each bodega along the way. If you want more breathtaking drives through Spain, check out travel experts' road trip planning tips to get even more ideas! When you're ready to hit the open road, give Auto Europe a call at 1-888-223-5555 to reserve your Spain car rental, hotel accommodations, and even international airfare!