Northern Italy is packed full of cultural cities, quaint undiscovered towns, and stunning landscapes, making it the ideal location for independent exploration. The region has a well-mapped out road network, and is great for drivers who are looking to discover the heart of Italy for themselves. Northern Italy is so popular for visitors that it is known for having some of the best European road trip routes, as well as some of the most famous cities and towns. From the Tuscany Trip, which is great for wine, landscapes and famous cities; to the Lake Como Hop, a holiday destination with a history; to the Unexpected Umbria, a region that offers an authentic Italian experience, we have found you some of the top 'must-see' destinations in these three road trip plans.

Here are some of the Best Places in Northern Italy for a European road trip:
---
The Tuscany Trip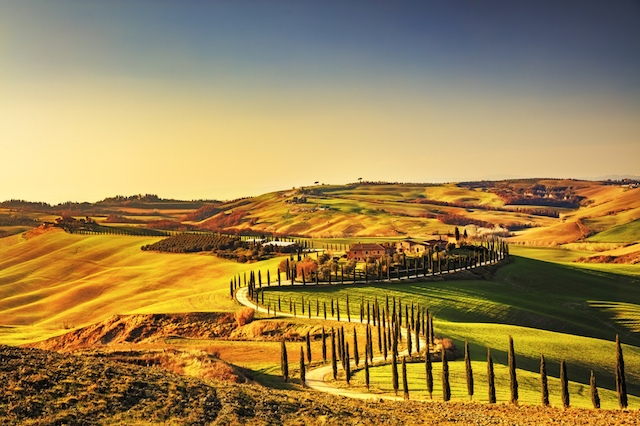 There is no region in the world quite like Tuscany, and it's widely considered one of the nicest places in Northern Italy. It has everything you could want from an Italian adventure - wine, green fields, and beautiful weather. Plus, the region also has a number of perfect towns and culturally impressive cities to make stops and enjoy some of the unbelievable food, art and architecture that this region has to offer.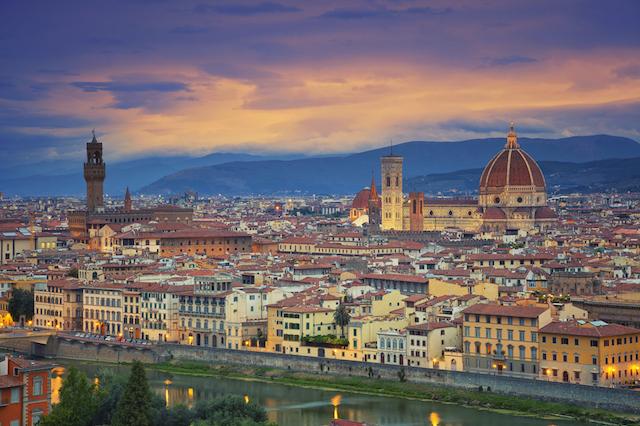 Start in the region's capital, with a car rental in Florence. A city known for its wealth of world-class art and architecture, Florence deserves some time. Eat at some of the finest restaurants in the country and discover the city's impressive and dominating cathedral before driving onto the Chianti wine country. Spend some time stopping off at wineries and vineyards along the winding countryside roads in this area, and discover exactly why this region is so famous for its delicious, sweet wines.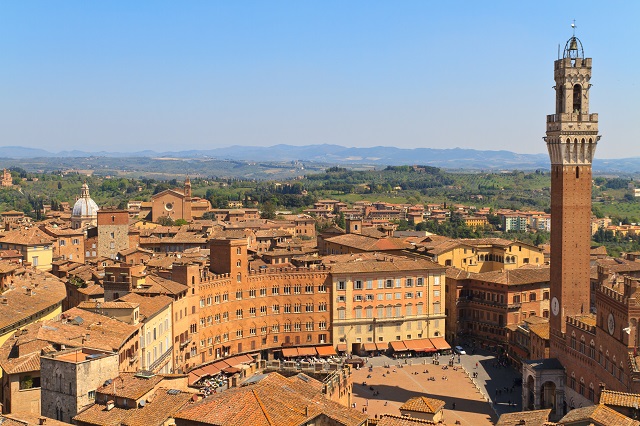 Next, head onto the pretty city of Siena, which features a beguiling cathedral and medieval architecture to rival any other European city. Finally, finish your Tuscan travel in Montalcino, another area that is famous for its wine, but is less visited than Chianti. Here you can find more of the Tuscan scenery you will have come to expect, hilltop towns, vineyards, cypress trees and endless green hills. It will be an Italian adventure to remember.
Save money on your:
Rental Car in Tuscany | Hotels in Tuscany
---
The Lake Como Hop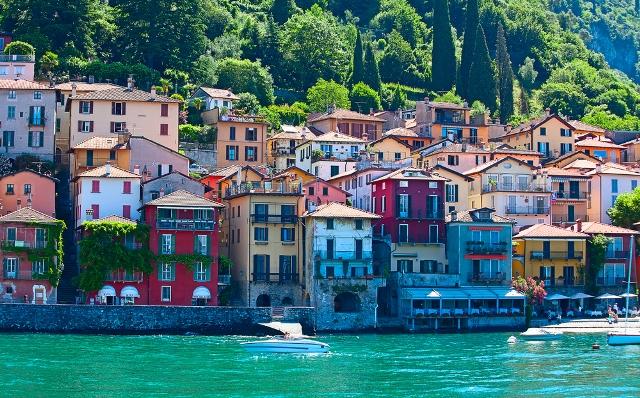 Northern Italy's landscape changes enormously when you head to the Lombardy resorts around Lake Como. Known for having some of the world's richest and most famous people holiday here, Lake Como has always been a destination for glamour. However, the region is so much more than its many spectacular villas. The area is a natural paradise, made up of dark blue lakes set next to the forested foothills of the breathtaking Alps mountain range.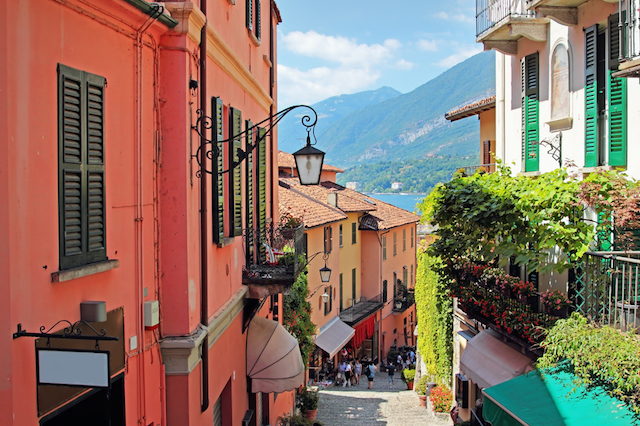 You can really only get to know this region properly by car, and it can be completed in one day if you have your own vehicle. Start your journey with a Como car rental, and explore this historic town with rows of houses perched besides the famous lake. From here you can explore the neighboring village of Bellagio, a small village situated on the lake that is home to the neoclasscial Villa Melzi d'Eril.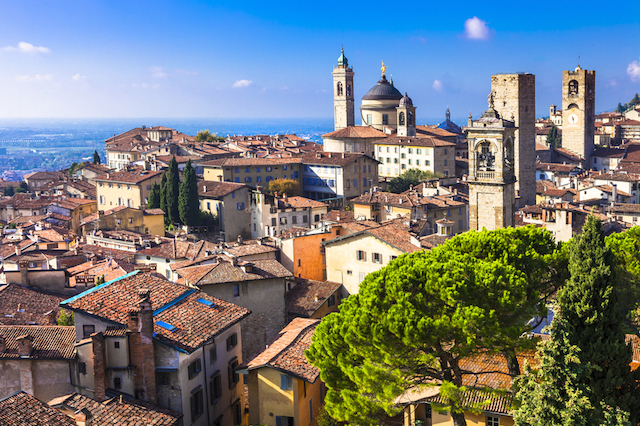 You can also ferry hop from Bellagio to other towns and villages around this area, such as Tremezzo, the location of Villa Carlotta, which dates back to the 17th century. Alternatively, you can continue along the lakeside road, which offers stunning views of the lake, to the town of Lecco and then to Bergamo, a town that is right on the foothills of the beautiful Alps. The scenery is unbeatable, and will change your view of Italy forever. After exploring the area it becomes obvious why Lake Como is one of the best places in Northern Italy for a road trip. You'll soon see why George Clooney has a house here...
Save money on your:
Rental Car in Como | Hotels in Como
---
Unexpected Umbria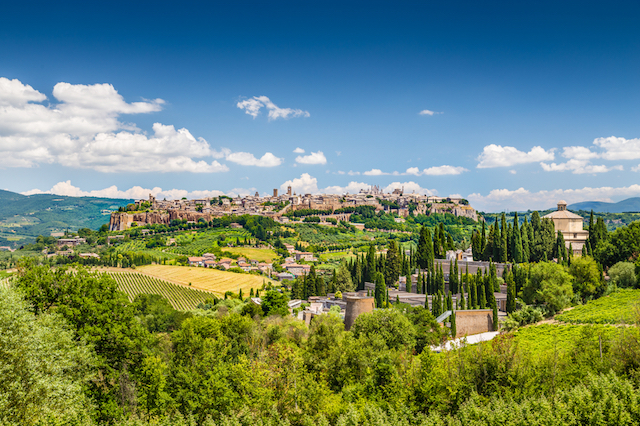 While the above road trips are unforgettable, the unexplored region of Northern Umbria also has some the most beautiful scenery in Italy and is arguably one of the best European road trip routes. Very few tourists choose to come to this region, in fact, you are more likely to meet local Italian people when you stop for gas on this drive. However, this is a good thing. This road trip highlights authentic Italian villages and towns that have been uninterrupted by tourism.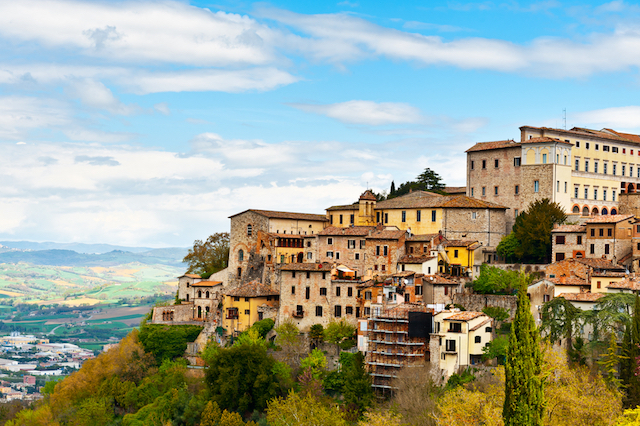 Take the roads through the Upper Tiber Valley and to the town of Citerna, a charming local town that is right on the border of the region with Tuscany. Next, spend some time in the medieval walled village of Montone, known as one of the best small towns in Italy. The road then leads onto the quiet and historic hamlets of Monte Santa Maria Tiberina, with its rustic roots, and Pietralunga.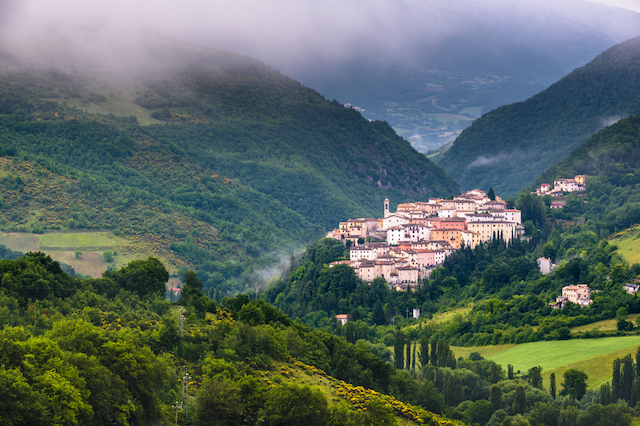 The drive has some incredible views from the hilltops of the valley, so make sure you stop for photos along the way, as well as the chance to meet local people and try local Italian food, without the hefty price tag. You may also come across the more energetic towns of Umbertide, Lisciano Niccone, and Citt di Castello, where you can find busy markets, plenty of culture, and bustling streets. This road trip feels like the 'real Italy,' and is equally as beautiful.
Save money on your:
Rental Car in Italy | Hotels in Italy
---
Explore Northern Italy's Best Road Trip Routes with Auto Europe
When you're ready to embark on a road trip through some of the most beautiful places in Northern Italy, look no further than Auto Europe, your one-stop shop for all your travel needs. Whether you're eager to find hotel accommodations near Lake Como, or even a luxury car rental to spice up your trip, Auto Europe can do it all, and for the best prices in the industry. Give a call 24/7, at 1-888-223-5555, and let one of our expert reservations staff assist you in booking the vacation of a lifetime.
Find more Italian road trip recommendations with Auto Europe.