Are you planning to spend New Year's Eve in Europe? If so, you are probably looking for to a huge celebration, and the good news is that there are a number of places you can visit that will satisfy your need for an epic celebratory light-show. Some of the largest and most breath taking displays are found in Europe, letting you right in the middle of the action. Below you will find some our comprehensive guide to some of the best fireworks displays in Europe.
How to Get to the Best Fireworks Displays in Europe
Getting to the best fireworks displays in Europe this year is simple. Pick up a reliable and quality rental vehicle through Auto Europe! Not only will you be able to arrive in style, from
behind the wheel of a luxurious vehicle
, but you will also enjoy the benefits of a vehicle that is well-maintained and available to go whenever you are. Read below about some of the must-see destinations in Europe for fireworks this year here.
---
New Year's Eve, Europe's Best Fireworks
The excitement in the air, surrounded by others celebrating the coming of a brand new year – there is nothing quite like it. here are some places you should consider for New Year's Eve 2015 when searching for Europe's best fireworks:
---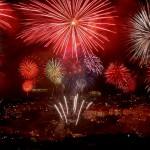 In Madeira you can enjoy a large fireworks display from the deck of a boat, cruise ship or from the Port of Funchal. Here you will see one of the most famous fireworks displays in all the world that was put in the 2006 Guinness World Records Book as the biggest display of fireworks in the entire world! This is a truly magical display, and one that is unique from any other, with thousands of different lamps of all different colors that decorate the Funchal Amphitheater - helping to transform it into an elaborate stage, providing a beautiful backdrop for such an epic fireworks display.
---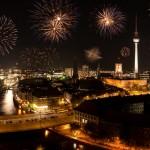 In Berlin, you can witness another impressive firework displays at the Brandenburg Gate. Each year there are over one million visitors who gather here to welcome in the New Year. There are all the traditional treats, ready to go, featuring over two kilometers of party tents, stages, shows and more food and drink stands than you can count. The amazing firework display will begin at midnight exactly and the party is known to last into the wee hours of the morning.
---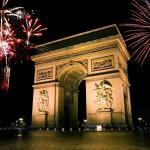 The best view for the fireworks display in Paris is on a boat. Here you will be surrounded by the bridges of Paris, the Seine and Eiffel Tower, which creates a truly magical setting for your celebration. If you want to get on the boat that offers a tour for New Year's Eve, you must dress appropriately and you will not only enjoy a breathtaking show, but also an amazing assortment of restaurants featuring a variety of festive and traditional foods.
---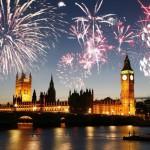 For New Year's in London, there is no better place to be than the London Sky Bar. This is a stylish way to ring in the New Year and all the fun happens on the 28
th
floor of the London Millbank Tower, which offers visitors a 360 degree view of the entire area. You will receive cocktails, food, and champagne handed out at midnight. Additionally, when the fireworks start, you will have the best view in the entire city.
---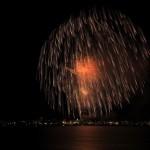 While there are no official events sponsored by the city, there are more than enough private parties and smaller events that are going on all over this area. The fact is, that New Year's in Reykjavik is a truly extraordinary experience, especially when you consider the fact that there are no official events scheduled. The legendary and unforgettable night is created by the local residents, who create a truly memorable event. Each year, at exactly 11:35pm, you will find a brilliant display of beautiful fireworks and more than 200,000 people gather to watch over 500 tons of fireworks go off. Even once the firework show is over, you can enjoy a drink and more celebrations since the pubs and nightclubs will remain open well into the early morning hours.
---
Make this New Years Eve special, with a little help from Auto Europe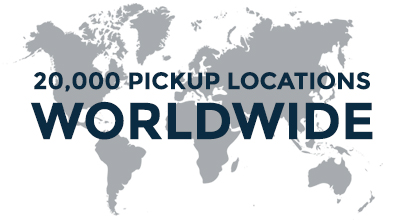 If you are looking for the very best fireworks displays in Europe, this list should be a great starting point. Be sure that you take the time to rent a reliable vehicle to help you arrive at your party or event in style. With the help of Auto Europe, a variety of great cars and SUV's await you, from
luxury rental cars
, to
RV rentals
, and everything in-between. Give us a call today at 1-800-223-5555, and let one of our expert reservations agents assist you in planning and booking the NYE vacation of your dreams.