With two national parks to visit that are filled with beautiful waterfalls, you truly can't go wrong on a
trip to Croatia
. If the outdoors call to you frequently, you can't miss out on Plitvice Lakes or Krka National Park while you're there. We've come up with the best sites to see while you're at either so as to see all that you can of the beautiful Croatia waterfalls.
---
Krka National Park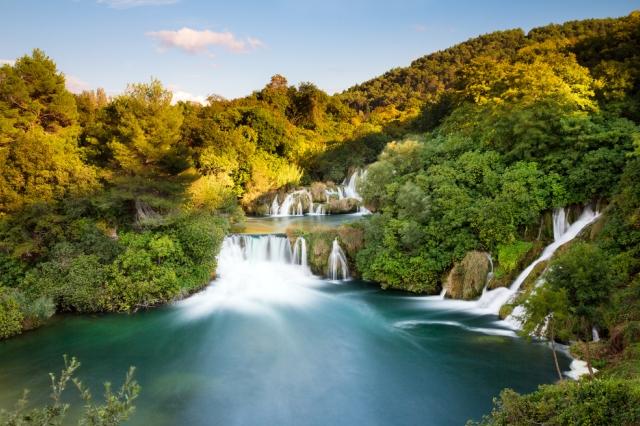 With multiple attractions inside this spacious and vibrant park; visitors don't easily forget their trip here. You can possibly see a few of the 800 plus plant species, 200 different types of birds, reptiles and fish, or the 18 different species of bats that all call this place their home. Just a little smaller than its sister Plitvice Lakes National Park, Krka still has stunning attractions such as footpaths, sightseeing tours and presentations, boat trips, archaeological remains, souvenir shops, a museum, and various restaurants. The main reason so many people come to visit? Perhaps it's all of the magnificent waterfalls, including ones that put Croatia waterfalls on the map.
Skradinski Buk
- One of the most attractive sites in the park. It is a massively clear and natural pool with high waterfalls at one end and cascades at the other. It is the lowest of the three sets of waterfalls formed along the Krka River and is considered to be one of the most beautiful calcium carbonate waterfalls in Europe. Imagine multiple tiers of rock formations with cascading water; the sounds of the crashing waves overtaking any other noise. With a close-by boardwalk, tourists and locals stand for hours taking in the beautiful scenery. Below the walkway, there is an available swimming area for those that want to dive in. (You may want to swim here if you are planning to at any point as Plitvice Lakes National Park and others are off limits for swimming.)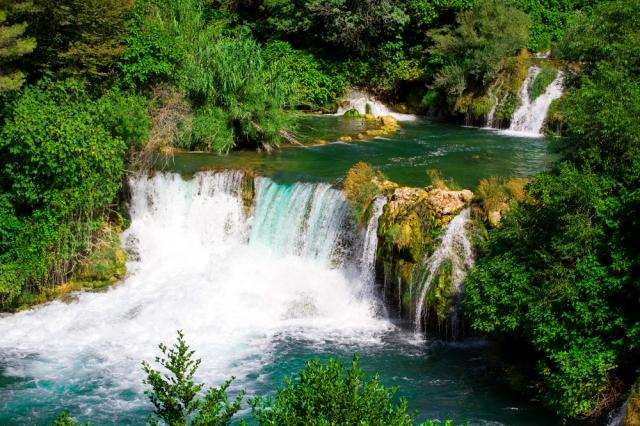 Roški Slap
- About 3 hours south of
Zagreb
and the second most popular attraction of the Krka National Park in terms of numbers of visitors; these stunning cascades and waterfalls can be visited throughout the year. Roški Slap (slap being Croatian for waterfall) has a series of 12 beautiful waterfalls in a space of just 450 meters. The most attractive way to reach the well-known waterfall is to take one of the excursion boats (although the falls can also be reached with the public road as well). Also a swimming area, many visitors spend time cooling off from the summer heat or taking some time to do a little bird watching. Swans can be seen floating on the calmer waters, and a series of small waterfalls in succession are known as the Necklace Cascades, can also be seen just slightly upstream from the main drop of Roški Slap.
The Island of Visovac
– Leaving the beautiful Croatia waterfalls, you may come across the tiny island of Visovac that today is home to a beautiful Roman Catholic monastery (the only building on the island). First built by Augustinian monks in 1445, today's Franciscan monastery is a second effort that dates to the 18th century. The site features paintings, archaeological finds, and a rare illustrated copy of Aesop's Fables, printed in 1487. Fewer than a dozen monks are living in the residence currently, with Mass being held every Sunday at 11 a.m.
If you want to stay close to Krka National Park once the day is over, the town of Skradin is the best (and only) choice nearby. Hotel Skradinski Buk is located there, and you'll also be able to find a few restaurants to try out as well. Overall, it's
well worth a road trip
to see all of the nature and wonders that this park has to offer.
---
Plitvice Lakes National Park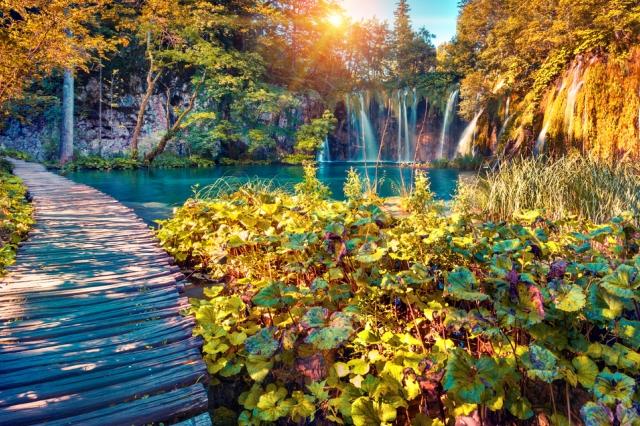 Plitvice Lakes National Park is not only incredible with its series of 16 turquoise lakes (some connected by trickling water, others through calcium travertines, and others still by stunning waterfalls) but is a prime location for anyone wanting to truly discover the beauty of Croatia waterfalls. One of the oldest national parks in Southeast Europe, it also holds the title of being the largest national park in the country! Home to many rare birds, bear families, and wolves; the forests of Plitvice Lakes National Park bring mystery and amazement to all of the people that visit.
The Plitvice Lakes
- Probably what you'll see first when you arrive, approximately 20 mini lakes all created by the deposition of calcium carbonate precipitated in water with the help of moss, algae, and aquatic bacteria. These create strange, characteristic shapes and form vaulted caves over decades of time. The lake system is divided into the upper and lower lakes: the upper lakes lie in a dolomite valley and are surrounded by thick forests and interlinked by numerous waterfalls; the lower lakes, smaller and shallower, lie on the limestone bedrock and are surrounded only by sparse underbrush. Each section is quite easily walkable in a half-day if you choose do each part as its own loop. During your walk, you will find the following, which are the most beautiful waterfalls in the area.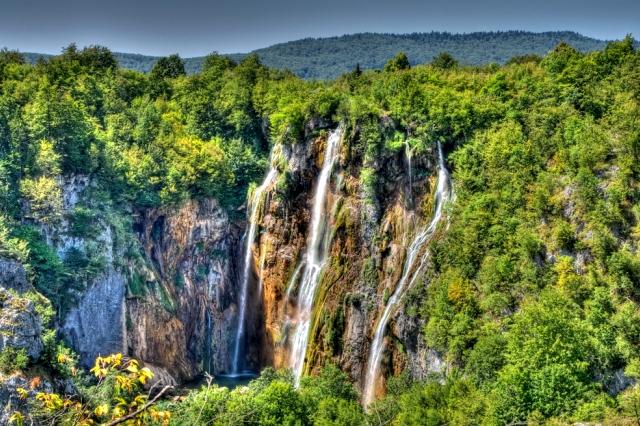 Veliki Slap
- Plitvice Lakes National Park is home to this very pretty waterfall that will quite literally take your breath away. With clear to aqua colored water that shows off its abundance of fish; hiking around the ridge of this attraction will give the best views on your trip. Apparently, the lakes are renowned for their distinctive colors, ranging from azure to green, grey or blue during various seasons. The colors change constantly depending on the quantity of minerals or organisms in the water and the angle of sunlight. The best thing about Veliki Slap? The name literally means "large waterfall." At 78 meters high, it's the 4
th
largest waterfall in the world.
Galovački Buk
– As far as Croatia Waterfalls go, this may not only be the greatest in the country, but one of the most awe-inspiring in the world. Even at a smaller 25 meters high, water pours off the uppermost peak in every different direction and lands in the clear water below with all the gusto of a well-timed fountain. With green vegetation surrounding the entire waterfall, all that can be heard is the crashing water and occasional sounds of wildlife. Every year this area of Plitvice Lakes National Park fascinates thousands of people from all over the world, especially the couples who come here to marry under the rainbow colored drops of the beautiful waterfalls.
---
The Trip of a Lifetime with Auto Europe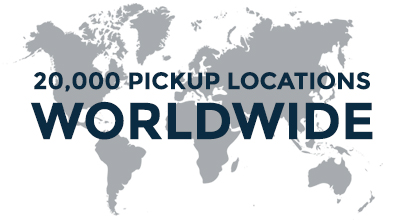 The convenient news in there being two monumental national parks in Croatia? With a rental car, most visitors are able to see both in 1-2 days (a weekend may be best) depending on how long you stay at each attraction. Krka National Park and Plitvice Lakes National Park are both around the same price for entry, depending on the time of year that you go. Expect to spend around $15 - $30 per adult, and $10 - $12 for children ages 7 and older (anyone under the age of 7 is free). Parking passes are sold by the day, and a panoramic sightseeing train takes off every 30 minutes. We know that these Croatia waterfalls sounds great, but we believe the only way to experience this beauty is to see it with your very own eyes.