Nobody likes to think about misfortune finding them while they're on vacation, but unfortunately undesirable circumstances do occur, but it's often the forward-thinking precautions taken beforehand that will determine if these situations ruin your trip, or just add to your amazing story.
Auto Europe
has created practical solutions for avoiding the five most common travel mishaps, and we've also thrown in some helpful advice regarding how to cope with these disasters if your best laid plans should go awry.
Mishap: Lost Luggage
Solution: Pack Identification Inside Your Luggage & Declare Luggage Value at Check-In
In addition to the luggage tag on the outside of your bag, be sure to put your contact information and an itinerary inside, just in case your exterior tag comes off. In the gut-wrenching scenario that your luggage is never recovered, it can be a challenge to prove the value of your bag's contents (especially if you don't have receipts). Did we mention that many airlines don't reimburse for a number of items that could've been in your bag (antiques, eyeglasses, medicine, jewelry and electronics), so the money you actually end up collecting for your troubles will probably only cover a fraction of what you lost. It's ideal to avoid checking bags altogether, but understandably; it's just not feasible in certain situations. For those particular individuals, be sure to take inventory of your checked back (either a written list or picture), and declare the value of your luggage at check-in. One of the easiest ways to save yourself some heartache is to make sure anything of extreme importance is either in your possession at all times, or stays at home safe and sound.
Mishap: Dealing with Unexpected Illness or Injury
Solution: Collect Emergency Numbers for Your Host Country, Along with a List of English-Speaking Doctors
As with most of the mishaps on this list, your best bet for dealing with injury or illness while traveling is to prepare before you leave home. Compile a list to carry with you containing emergency numbers for the country you'll be visiting, embassy locations and phone numbers, as well as the location of several English-speaking hospitals. Having your primary care doctor's number on hand is also helpful, especially if you need to contact them to call in a prescription to a local pharmacy. You'll also be surprised with how far using a little common sense will get you, for instance: drink bottled water when it's advised, only eat from food trucks where you can see the food being prepared, and be smart when it comes to your alcohol consumption. If you're thinking about taking part in an extreme activity, make sure you're aware of your guide's legitimacy: ask to see their certifications, do some research, read reviews, and ask other relevant questions about their experience. Many insurance companies won't cover you if you're injured taking part in an extreme sport.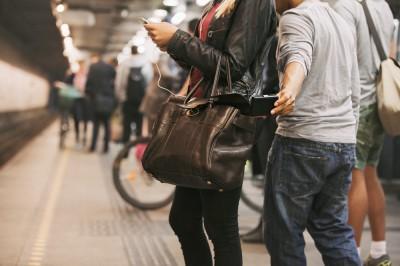 Mishap: Being Robbed or Mugged
Solution: Always Be Aware of Your Surroundings
First and foremost, don't draw attention to yourself. Flashy jewelry, Hawaiian shirts, fanny packs and big cameras and are all red flags for thieves trying to target unsuspecting tourists. Ladies, be mindful of which purse you decide to use and how you're carrying it when you're out and about. Over-the-shoulder styles are typically the easiest to secure at all times, just be sure you're wearing it on the side of your body that is opposite from the street, this will prevent it from being snatched by someone on a scooter. There are shifty areas in every city, know where they are and try to avoid them. Spend some time planning your routes the night before, this will lessen the chances of you getting lost, and practically eliminate the possibility of accidently walking into a bad part of town. If you do find yourself being held up, immediately hand over your belongings and walk away unharmed; no material possession is worth risking your life. Carrying a decoy card is an interesting trick that many travelers use, and something you might consider. Keeping a used pre-paid gift card in your pocket and handing that over along with some cash if you find yourself in a tight spot is a lot easier to swallow than the alternative.
Mishap: Under Budgeting
Solution: Give Yourself an Extra $20-$50/Day for Miscellaneous Expenses
Even the most careful traveler, who meticulously crafts their budget long before they embark on their journey, can end up with their financial plans being crushed by unanticipated expenses. These tiny charges often come in the form of baggage fees, Wi-Fi charges,
international cell phone fees
, ATM fees and even airline meals and snacks. These antes may seem insignificant as they're happening, but when combined, can add hundreds of dollars to your trip's final price tag if you fail to factor them in. Unanticipated problems like theft or loss of an important item also occur from time to time, so opting to leave a little wiggle room in your daily budget will prove to be an invaluable decision. A great way to return home with a little extra cushion in your wallet is to cash in all your unused foreign currency before returning home; let's be honest, unless you're a coin collector, you're never going to use it again.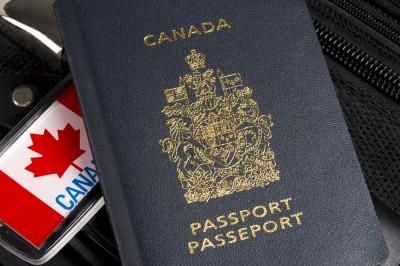 Mishap: Lost Passport
Solution: Bring Items Necessary to Get an Emergency Passport
Losing your passport or having it stolen while traveling is a terrifying experience. Once you've arrived at your destination, it's always good practice to ask your hotel to keep your passport in the safe at the front desk (in-room safes are sometimes quite the contrary), and avoid keeping it on you while exploring the city. Regardless of how it disappears from your possession, don't wait around hoping it will turn up, act immediately. After you have determined that it has indeed been misplaced, contact your embassy and let them know it's missing. You'll then actually have to go to the embassy in person to apply for an emergency passport, so be sure to have these items with you when you go: several backup passport photos, a photo ID, copy of your birth certificate or social security card, airline ticket, booking confirmation or itinerary, and a police report. You'll also need an in-person application fee of $170, which is all the more reason to leave some extra cushion in your budget. This type of passport is only valid for a short amount of time, and once you've returned home, you'll have to go through the process of applying for a new passport.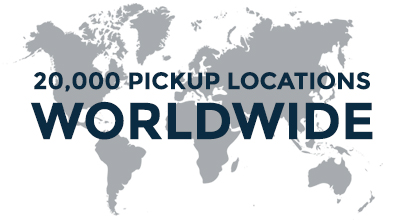 When all is said and done, you'll be happy you made the conscious effort to prevent a bad scenario from happening, and for those travelers who are forced to think quickly on their feet, you will one day look back on that situation and (hopefully) laugh. When it comes to arranging a car rental for your next vacation, rely on Auto Europe to get you the guaranteed best all-inclusive rate, and impress you with our award-winning customer service. We offer convenient pick-up locations in over
8,000 locations worldwide
, chauffeur and transfer services, along with an extensive fleet of luxury vehicles. In addition to great rates on international car rentals, Auto Europe also strives to be your go-to guide for pertinent travel advice. As a thank you to our clients for 60 years of loyalty, and as a way to inspire your travel plans, we are offering
free customized travel guides
to some of the world's most popular destinations. Do you have any travel tips you've picked up along the way? Leave us a comment and let us know!