Spring cleaning. Love it or hate it this is the time of year we dust off our furniture, clean out our garages and pack up our winter clothing. I'd rather do pretty much anything other than clean, but I'll admit that the rewarding "fresh start" feeling that comes once my home is aired out is worth every minute of misery.
The good news is that this "fresh start" feeling is also available when you commit to spring cleaning your finances. Dusting off your financial records allows you to make the most of your hard-earned cash each year. Whether you look forward to an annual trip or you prefer to save for a few years before enjoying a dream vacation, take some time this spring to get your financial ducks in a row. Do so and you'll be rewarded the next time you travel: you can afford to extend your stay, upgrade to a
luxury rental car
or you could stretch out in first class during your flight to Europe.
With that in mind, here are our top 5 tips for spring cleaning your finances:
---
Get Colorful
Spring is a great time to take a look at your budget to see if you're spending your money on what matters most. We suggest bringing the bright colors of the season indoors and color-coding your finances for a clear sense of where your money is going.
Gather your credit card and bank statements from the previous six months and go after them with three differently colored highlighters. Use one color to highlight all of the "necessary" expenses (utilities, insurance, groceries, etc.) a second color to mark luxuries that made a positive difference in your day-to-day life (a new microwave, a vacuum cleaner or your Netflix subscription). Finally, use the third color to highlight items which you wanted but didn't really need (an expensive dinner out, a new pair of shoes that you rarely wear, a subscription to a TV channel you no longer watch or a round of drinks for your friends at the bar).
When you finish, spread out all of your paperwork on a table or on the floor, stand over it and get a bird's-eye-view of your spending habits, identifying how you should adjust your budget going forward. It's a low-tech approach that can be really eye-opening. Doing this every spring can help to keep you on track for your annual travel goals.
---
Automate Your Savings
Technology has made saving money a no-brainer, but if you haven't taken the time to set up automatic savings contributions then this spring is a great time to do so.
Take the guesswork out of saving your money for that dream vacation by automatically having a percentage of each paycheck deposited into a designated savings account. Saving for multiple "big ticket" items at once? No problem! Many banks and credit unions allow you to open several unique savings accounts which you can clearly name "Trip to Paris," "New Windows," etc. Schedule a portion of each paycheck to be deposited into each of these accounts and the hard work of saving money is done for you.
People love to make emotional purchases. By planning ahead and taking the emotion out of your finances you eliminate guesswork and force yourself to live within your means ... saving money for the things that matter most.
---
Go Paperless
It can be liberating to clean out your closet, removing old clothes and leaving plenty of room for the items you need. The same is true for your file cabinets. While you'll want to hold on to some documents (I like to hold on to my tax returns for at least eight years), you can free up space and stay organized by scanning your documents and making them searchable. This has the added benefit of saving you time when you need a specific file. Concerned about security? Encrypt your files and store them on a cloud-based storage provider like Dropbox or Google Drive.
This leaves room in your file cabinets for the most important hard-copy documents which will be easy to find since they're no longer competing for space with little-used files and paperwork.
---
Turn Your Clutter into Cash
When you're doing your household spring cleaning and getting rid of items which you no longer use, make sure that you give all of your old clothes, furniture and knick-knacks a chance to earn you some money. Hosting a yard or garage sale in the spring is a great way to help out your neighbors while earning a little money which you can put into your travel savings account. If you don't live in a neighborhood where this will work consider selling some of your gently-used items online via Craigslist or eBay. Whatever doesn't sell can be donated to a local charity for a tax credit.
---
Assemble an "ICE" Folder
Assembling an "In Case of Emergency" or ICE folder this spring can offer you peace of mind and it's an especially important thing to do if you're traveling. Pulling together all of your pertinent financial information in one convenient place means that even if the unthinkable happens your loved ones will have one less thing to worry about during an emotional time.
While this may sound morbid,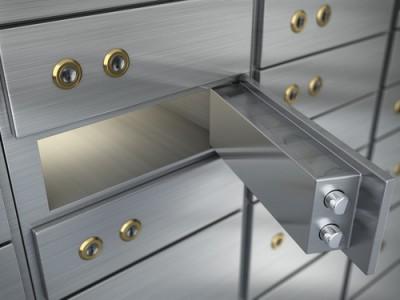 in today's world (a time when so many are saddled with mortgages, credit card and student loan debt) it's a good idea to have all of your bill due-dates and account information organized in one place with relevant login information included. This will allow your loved ones to know who to call, what bills need to be paid, and prepare them to manage your financial estate easily during a difficult time.
For security reasons many people prefer to keep a physical folder locked away in their home or in a safety deposit box, but you could also keep a digital record on your PC. Encrypt the files and store the encryption key in a safe place that your loved ones will remember. It's also a good idea not to keep the files on your desktop in a folder titled "All My Financial Information Saved Here."
---
Final Thoughts
Spring cleaning your finances may be daunting and it may not be very fun, but those who clean their file cabinets and dust off their budgets each year are rewarded with peace of mind and extra savings which can be put toward travel or other soul-nourishing pursuits.
At Auto Europe we offer unparalleled travel savings on
rental cars
, and
hotel bookings
around the world and we invite you to call us toll-free at 1-888-223-5555 so that our
award-winning
travel agents can help you stretch your dollar during your next European getaway.