On top of a thrilling storyline and epic cast of talented actors, Game of Thrones is known for being filmed in many scenic locations throughout the world. Anyone with a vested interest in the politics of Westeros should absolutely take the time to visit the set locations of Game of Thrones. Although the show shoots all around Europe, from Northern Ireland to Malta, most of the top must-see sights are the Game of Thrones shooting locations in Croatia. With a little help from Auto Europe, you can pick up a
rental car in Croatia
and
plan a road trip journey
through the magical world of Game of Thrones.
---
Lokrum Island (Qarth in GoT)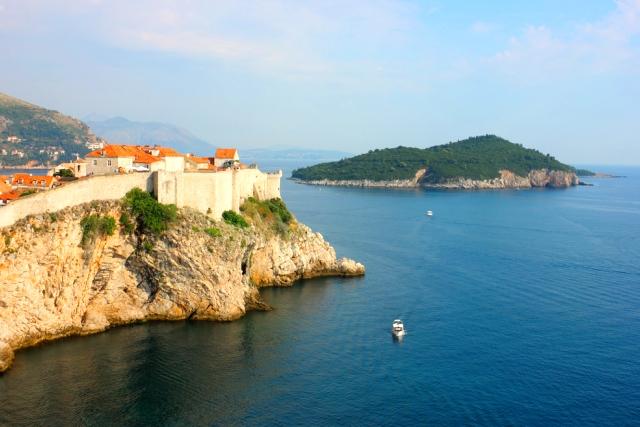 In Game of Thrones, Qarth is the major port city defended by stonewalls and sturdy gates. In the show, Qarth is isolated behind the Red Waste, but in real life it is filmed on an island called Lokrum Island.
Lokrum Island sits southeast of Dubrovnik. Here, the sparkling blue sea surrounds a deep green forest, creating the most breathtaking landscape for any visitor. On the island, there is one walled, old town; with no houses, hotels, stores, or restaurants. This atmosphere is sure to take visitors back in time. The only proper sites on the entire island, and the main sites on the island used for filming, are the ruins of the Benedictine monastery. The natural environment is incorporated through the combination of palm trees and exotic plants in the island's Botanical Gardens. Don't worry about the lack of sites, though. The natural landscape is breathtaking, and relaxing on Lokrum Island is easy. Tourists enjoy swimming and sunbathing at one of the several coves tucked away behind the rocks.
---
Trsteno Arboretum (Palace Gardens in GoT)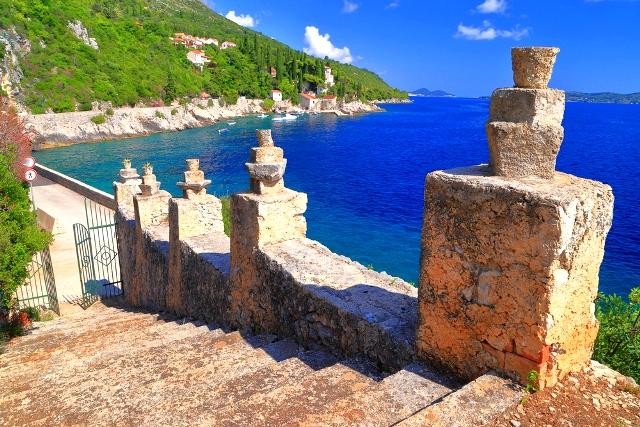 To truly visit the set of Game of Thrones, one must see Trsteno Arboretum. In the show, this is the location of the Palace Gardens, the location where main protagonists weave their plots and exchange secrets. Trsteno Arboretum is a major Game of Thrones filming location and one of the top Game of Thrones shooting locations in Croatia. Located just 15 miles northwest of Dubrovnik, Trsteno Arboretum is a spectacular 61-acre park and patrician summer residence dating back to the fifteenth century. With Gothic-Renaissance landscape architecture, exotic and decorative plants and trees, a fountain, a mill, and a pavilion, Trsteno Arboretum is one of the top Game of Thrones shooting locations in Croatia.
---
Diocletian's Palace (Daenery's Throne Room in GoT)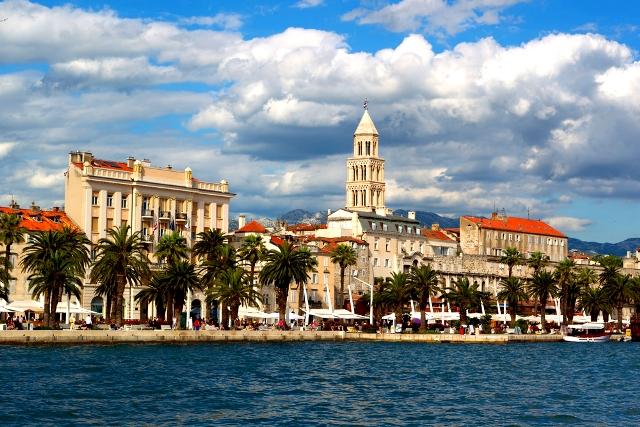 Fans of Game of Thrones know that Season 3 was a huge turning point for Daenery's character.
[Spoiler alert]
she established and found a way to consolidate power, for the first time in her character's story. The show portrayed this character shift by revealing her Throne Room, a grand room in which she sits at the top of a formidable pyramid. To see this magnificent site, visit the set of Game of Thrones at Diocelatian's Palace in Split, Croatia to see Daenery's Throne Room in real life.
Diocelatian's Palace is an impressive Roman ruin and the city center of Split, Croatia. With 220 buildings inside the 31,000 sq meters of this fortress, there is plenty for visitors to do. Inside, the walls, there are bars, restaurants, shops, and residences. Narrow streets hide passageways, courtyard, bars, and cafes. Local residents hang their laundry from the windows and kids play football on the streets, while their parents supervise from a distance. Diocletian's Palace is an exciting, lively, city center and well-worth a visit.
---
Klis Fortress (Daenery's Fortress in GoT)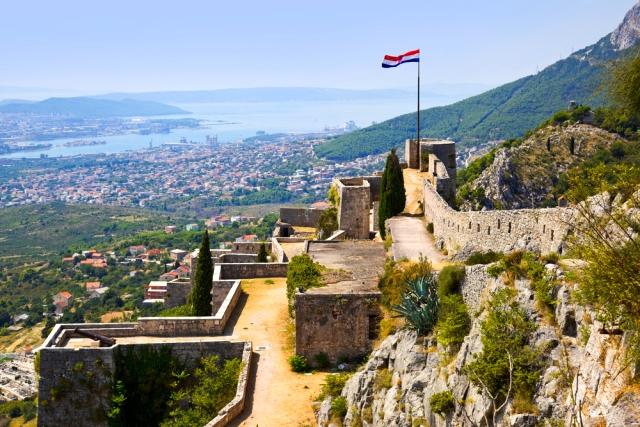 After liberating towns dominated by the slave trade and gaining followers, Daenerys settles in at her new fortress, which is filmed at the real-life location, Klis Fortress. Located in Split, Croatia, this 7th century medieval fortress sits 223 meters above a village and separates the mountains Mosor and Kozjak. Historically, Kliss Fortress served as a major defense against the Ottoman advance in Dalmatia. Today, visitors can tour the fortress' museum, which displays arms, armor, and traditional uniforms.
---
Dubrovnik (King's Landing in GoT)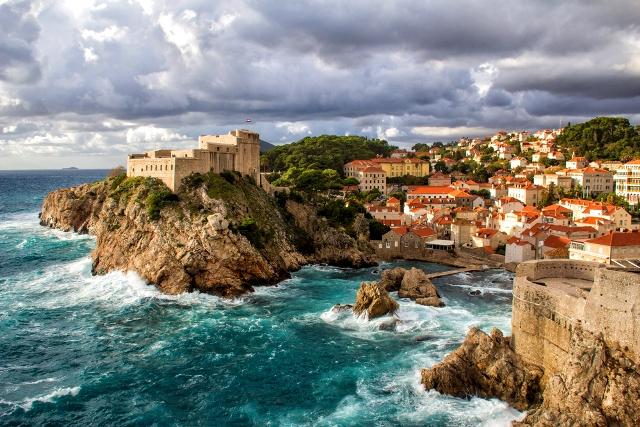 About 12 different locations within Dubrovnik were used as Game of Thrones sets to create the walled medieval city of King's Landing. As a main location in the show, Dubrovnik is one of the top must-see Game of Thrones shooting locations in Croatia, and with a
rental car in Dubrovnik
, you can see all the sites at your own leisure.
While in Dubrovnik, Game of Thrones fans can embark on a walking tour to visit the best King's Landing locations. For example, Fort Lovrijenac is the site of King Joffrey's name day celebration. Additionally, Bokar Fort is the location where Tyrion and Lord Varys planned the defense of King's Landing.
---
Touring Croatia with Auto Europe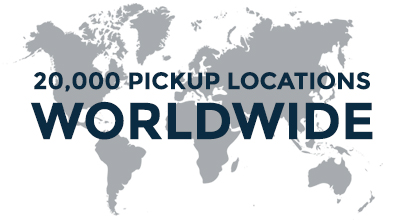 With so many incredible Game of Thrones filming locations in Croatia to visit, a car rental in
Split
,
Dubrovnik
, or
Zagreb
is basically a necessity. Beyond the many scenic locales visited by the show, Croatia is flush with worldly attractions, and a perfect vacation destination year-round. With a little help from Auto Europe, you can
reserve a hotel room
,
book international airfare
, and of course, rent a car. Give us a call today, at 1-888-223-5555 to speak to one of our reservations agents - available 24 hours a day, 7 days a week for your travel convenience.