Espresso, French press, single-origin filter, or third-wave brewing—whatever your coffee obsession, you're sure to love the best places in Europe to travel for coffee! With everything from atmospheric traditional coffee houses to trend-setting third-wave micro-roasteries, these famous coffee shops in Europe will delight any coffee connoisseur or curious coffee lover.
---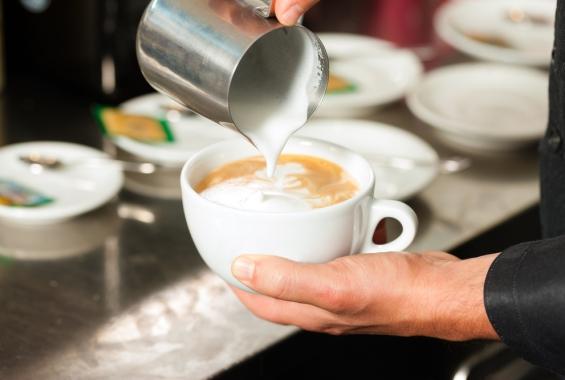 1. The Barn / The Barn Roastery - Berlin, Germany
You'll find this tiny, artisanal coffee store tucked away in the heart of Berlin's art district amidst art galleries, slow food restaurants, and quirky local boutiques. The Barn is a unique example of the "third wave" coffee movement; it specializes in four different methods of brewing coffee (AeroPress, Woodneck, V60, Syphon), uses only water filtered by reverse osmosis, and it roasts its own beans. Pop into
The Barn
or The Barn Roastery for a single-origin filter coffee—their Porvenir Colombia Filter is a great choice—made by one of the knowledgeable "coffee geeks," and enjoy it with a slice of their homemade carrot cake. After you sip your coffee, take your
Berlin rental car
around to see the sites in one of Europe's most fascinating cities.
---
2. Drop Coffee Roasters - Stockholm, Sweden
Revered by coffee connoisseurs for its well-established coffee culture, Scandinavia is full of excellent coffee shops and artisanal coffee bars.
Drop Coffee in Stockholm
is one of the best in Sweden, specializing in drip brew filter coffee and
fika,
coffee served with sweets and pastries. The roastery also focuses on sourcing sustainably grown coffee beans and supporting fair trade, spreading their passion for coffee in an inspiring and responsible way. The slow drip brewing process removes all bitterness from the coffee, revealing the true complexities and delicious taste of the drink. Feast on traditional cinnamon and cardamom buns with your coffee for an indulgent
fika
snack break.
---
3. Sant'Eustachio Il Caffè - Rome, Italy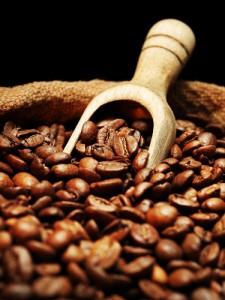 When it comes to famous coffee shops in Europe, Italy is a goldmine of cafes boasting expert espressos and exceptional brewing techniques. Coffee craftsmanship is a way of life in Rome, and you can experience a heady dose of this philosophy at Sant'Eustachio Il Caffè in Rome. Opened in the 1930's, this coffee house has a rich history and plenty of stories to tell. Their specialty is a legendary, secret blend available only at Sant'Eustachio and known simply as "The Blend." It's a definite must-have on any visit, and you may even want to buy some coffee to take home with you! This famous Italian coffee shop has managed to maintain its traditional roots while pioneering new techniques in artisanal coffee-making by using variations in blending and brewing, making it quite special in contrast to the abundant older coffee bars and modern third-wave coffee stores in Europe. When in Rome, do as any smart traveler would do and get a
Rome rental car
to see it all in this amazing city.
---
4. Screaming Beans - Amsterdam, Holland
Not to be confused with Amsterdam's famous "coffeeshops" (that is, dedicated marijuana smoking establishments), Amsterdam's exceptional artisanal coffee roasters are rising to international prominence in a league of their own. Screaming Bean in Hartenstraat is more of a coffee house than a restaurant, and you can enjoy your artisanal coffee, such as an espresso or one of the unique filter blends, with a pastry or sandwich. Screaming Beans roasts their own coffee beans each week, guaranteeing that each cup of coffee will be fresh, flavorful, and impressive. Screaming Beans also offers wine and coffee tastings for those who want a more in-depth coffee connoisseur or foodie experience.
---
5. Kent Kaffe Laboratorium - Copenhagen, Denmark
Northern Europeans drink the most coffee in the world, especially in Denmark, Finland, and Sweden, which means that Nordic countries take their coffee incredibly seriously. The Kent Kaffe Laboratorium is testament to the Danish passion for coffee; literally a "coffee laboratory," this coffee house is dedicated to the brewing of black coffee. At the forefront of experimental coffee making, Kent uses a wide variety of brewing methods, including Aeropress, Hario V60, Syphon, Bunn Trifecta, and a Hario water dripper for cold brews, and the lab boasts over eight different types of coffee. Kent Kaffe Laboratorium's love of black coffee is so absolute that their mission is to open the average consumer's eyes up to the previously overlooked possibilities of black coffee. Adding milk or sugar to their coffee is not encouraged, as the taste of the beans is prized above all else. Kent is fast becoming one of the most famous coffee shops in Europe due to its specialization in only black coffee and its unique laboratory-style setup.
---
The Best Coffee in Europe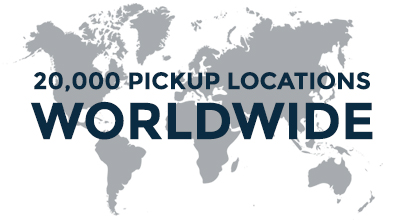 At the moment, northern Europe, and in particular the Scandinavian countries, are the best places in Europe to travel for coffee due to the popularity of the artisanal coffee movement. Excellent quality coffee is revered and readily available, and coffee tourism is welcomed with warmth and enthusiasm. When you're ready to hit the road and explore the unparalleled third-wave coffee movement, give Auto Europe a call at 1-888-223-5555 to reserve your
one-way car rental
if you'd like to compare and contrast coffee in different countries,
hotel accommodations
, and even
international airfare
!