Luxury Car Rentals in Lisbon
A luxury car rental in Lisbon will make your vacation to Portugal the best that it can possibly be, because nothing beats touring the historic Alfama district behind the wheel of a fully loaded Mercedes. Take the wheel of an quiet, fully featured luxury car rental while you explore the historic towns that surround the area. All that Lisbon has to offer, from the wonderful towns to the unforgettable museums, only gets better when you travel in a luxury car. Learn more about Auto Europe's luxury fleet, and choose from our selection of available luxury cars and SUV rentals. When you're ready to book the perfect luxury car rental on the island of Lisbon, all you have to do is use our simple booking engine at the top of the page and search your ideal dates.

Popular luxury car rentals in Lisbon, Portugal: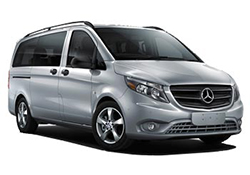 Mercedes Benz Viano - The Viano's interior has been designed with your comfort in mind. The vehicle's seats have been perfectly designed to provide maximum comfort. Normally equipped to seat seven, the Viano can be fitted with an additional seat offering space for up to eight passengers.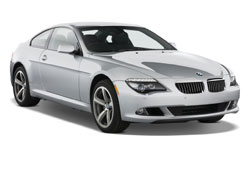 BMW 5 Series - get behind the wheel of a BMW 5 Series Sedan! With its dynamic proportions, sleek shape and impressive ingenuity, the BMW 5 Series stands out among the competition. Every detail of this car has been perfectly tailored, making for a truly one of a kind driving experience.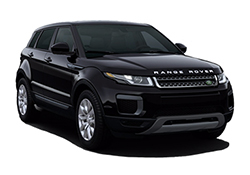 Range Rover Evoque - The Evoque is a premium crossover that is known for its advanced technology and sleek design. This environmentally friendly SUV has the off-road capabilities of a regular sized Range Rover that comes in a smaller package. With suspension geared comfort, the Evoque offers a smooth ride.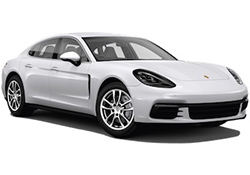 Porsche Panamera - The Porsche Panamera 4S is a high-performance luxury sedan with a creative mix of speed, comfort and space that few other models can deliver. This vehicle has a stylish coupe silhouette and a trendy hatchback body with agile handling, excellent steering and impeccable cornering grip.
Tour Lisbon in a Luxury Car Rental with Auto Europe
Luxury cars take the basic vehicle, and by virtue of their balanced design proportions and elegant simplicity, they turn that machine into a work of movable art. With the feeling of power and sophistication you'll get from your luxury car rental in Lisbon, touring Lisbon just might end up being the highlight of the entire trip! With the latest in safety features, increased fuel economy, sleek designs, comfortable and refined interiors, renting a luxury car in Lisbon will ensure that you enjoy your time to the fullest, while staying out of danger on the roads. From an exotic car rental in Lisbon to fast sports cars, you'll enjoy the finest experience in booking your luxury car rental in Portugal.

Visiting Lisbon couldn't be more enjoyable than when you are behind the wheel of a luxury car rental in Lisbon from Auto Europe. Lisbon is well known for it's open-air markets, like the Feira da Ladra, and what better way to drive up to the markets than in a pristine luxury vehicle of your choosing.

Luxury cars are all about personal taste, so be sure to spend some time researching our extensive fleet of luxury and exotic rental cars. There, you'll find models like the Audi A5, which allows passengers and driver to easily adjust seat settings, ensuring the utmost comfort as you cruise the streets of Lisbon.





If you're traveling with a large party, you'll need the extra room provided by the beautiful Mercedes Benz Viano, which can seat as many as eight passengers in extreme comfort. The specially designed chassis of the Viano creates an ultra-smooth ride, as it easily adapts to the extra weight on board from luggage and people.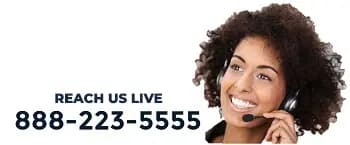 Why miss out on a chance to drive a Bentley Continental? With its state of the art suspension monitoring the car's altitude and balance while offering precise handling, you'll feel like the car is driving itself.

Looking to rent a luxury car during your next trip to Lisbon, Portugal? With Auto Europe, you'll get exactly what you're looking for, and drive away in the ideal luxury car rental for your Lisbon, Portugal vacation.
---
Compare Luxury Rental Rates in Lisbon with Cars, Vans and More!
Is a luxury rental car in Lisbon the best option for you? With Auto Europe you can compare rates on luxury vehicles with traditional rental cars, passenger vans, and more all in one place. We've got the best rates in the industry and our live customer support team is here 24 hours a day, 365 days a year. Start planning your next trip with Auto Europe today.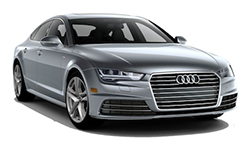 Car Rentals in Lisbon - Auto Europe is a leader in providing car rentals in Lisbon and across the globe. Use our booking engine at the top of the page to compare multiple car classes from the most trusted international suppliers. Start your big adventure today!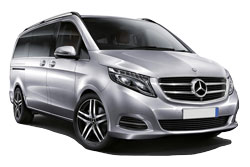 Van Rental Lisbon - Browse a variety of van rental options from traditional minivans to 12 and 15 passenger vans ideal for large groups. Doing a bit of driving? Enjoy comfort and extra storage space a van rental with Auto Europe can provide.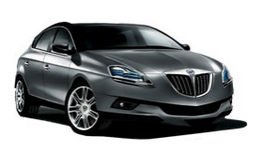 Lisbon Chauffeur Services - Travel can be a hassle sometimes. Who needs the added stress of navigating foreign streets in a new city? Hand the keys over to a local professional when you hire a private driver in Lisbon through Auto Europe.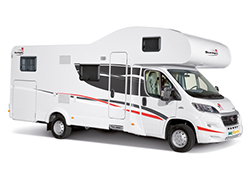 Rent a Motorhome in Lisbon - Explore Lisbon in a unique way with a motorhome rental for your next trip. Luxury meets all the comforts of home with our motorhome rental options in Lisbon, save money over hotels and extend your adventure with a motorhome rental.