Luxury Car Rentals in Faro
With its beautiful wine country, the Ria Formosa Lagoon, and multiple other top-notch tourist destinations around the coastal region of Faro, driving around the countryside in a pristine luxury car rental in Faro just makes perfect sense. What better way to see the sights on the southern coast of Portugal than in the sublime comfort of your own luxury car rental? Learn more about Auto Europe's luxury vehicle fleet, and choose from a long list of available luxury car rentals in Faro, including some of the best autos and SUVs available on the European market. Start planning your vacation in Portugal today!

Popular luxury car rentals in Portugal: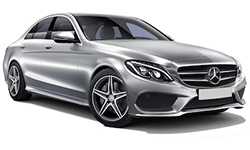 Mercedes Benz AMG GT - Known for its engine growl, and snarling acceleration, renting the Mercedes Benz AMG GT provides one of the most engaging and exciting driving experiences available today. What this 2-seat roadster lacks in utility is easily made up for by myriad gadgets and creature comforts in its excessively luxurious cabin.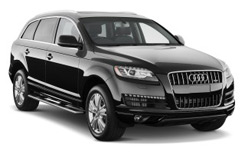 Audi Q7 - Varying terrains and regions with harsh weather conditions are best explored using a sturdy SUV like the Audi Q7. Comfortably fit six passengers in this expertly crafted vehicle and feel the result of Audi quattro all-wheel drive. The Q7's elegant, coupe-like silhouette is a unique shape that is typically uncharacteristic of other luxury SUVs.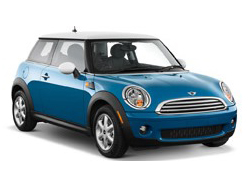 Mini Cooper S Convertible - The Mini Cooper S Convertible has impressive gas mileage and unexpected power. If you're looking for a little extra boost, just hit the sport button! This feature adjusts various settings for your Mini to provide a rapid acceleration response and precisely controlled steering.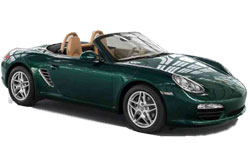 Porsche 911 - Get behind the wheel of a sleek Porsche 911 Carrera Cabrio and tour in style! Engineering and style are on constant display inside the interior of this sleek automobile. Another element that is true to the iconic Porsche identity is its sheer sound, which sets a new standard of excellence for both engine and audio performance.
Tour the City of Faro, Portugal When You Rent a Luxury Car
Luxury cars being produced today offer an unbeatable driving experience with precision handling, silent interiors, and soft, supple seating. But despite the concentration on luxurious amenities, manufacturers haven't forgotten their responsibilities to provide a safe driving experience. As a result, today's luxury car rentals in Faro boast the absolute best safety features in the auto industry.



It is one thing driving in class and comfort, but it's another when you can do so with the utmost confidence in your safety. Auto Europe offers an impressive list of luxury and premium cars, some of them among the best and safest in Europe. We have the ultra-luxurious Mercedes GLK as well as the Mercedes SLK. Or, if you prefer comfort with the ability to store a little more, then why not opt for the Range Rover Evoque? Then again, if you need plenty of storage space and passenger capacity, then the Mercedes Viano offers 4-door, 8 passenger convenience without sacrificing a iota of elegance - one reason why renting a van in Portugal is a popular choice.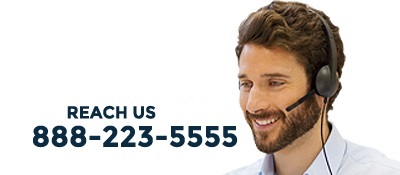 If you want your vacation to Portugal to be even more memorable, then Auto Europe also offers a variety of sports car rentals and exotic car rentals in Faro to choose from. These highly specialized autos offer high performance and unbeatable style for a truly unique driving experience through Portugal's scenic countryside. Whether you want to take a driving tour through Sagres or you want to visit Lisbon via Faro, then you're going to want a luxury car rental in Portugal that meets your needs and budget.
---
Compare Luxury Rental Rates in Faro with Cars, Vans and More!
Is a luxury rental car in Faro the best option for you? With Auto Europe you can compare rates on luxury vehicles with traditional rental cars, vans, private drivers, and more all in one place. We've got the best rates in the industry and our live customer support team is here 24 hours a day, 365 days a year. Start planning your next trip with Auto Europe today.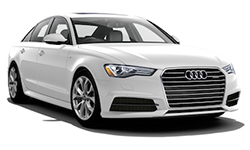 Car Rentals in Faro - Auto Europe is a leader in providing international car rentals in Faro and across the globe. Use our booking engine to compare multiple car classes from the most trusted international suppliers. Start your journey today!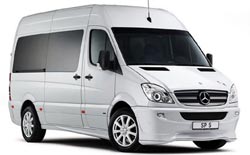 Van Rental Faro - Browse a variety of van rental options from traditional minivans to 12 and 15 passenger vans ideal for large groups. Doing a bit of driving? Enjoy comfort and extra storage space a van rental with Auto Europe can provide.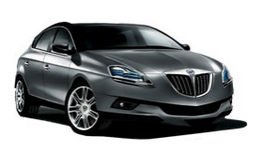 Faro Chauffeur Services - Travel can be stressful. Who needs the added stress of navigating foreign streets in an unfamiliar city? Hand the keys over to a local professional when you hire a private driver in Faro through Auto Europe.
Rent a Motorhome in Faro - Explore Faro in a unique way with a motorhome rental for your next trip. Luxury meets comfort with our motorhome rental options in Faro, save money over hotels and extend your adventure with a motorhome rental.