Norway Car Rental Driving Information
Driving Overview
General Information
Reindeer and majestic snowcapped mountain peeks are a few of the unique and remarkable things that Norway has to offer. A car rental in Norway from Auto Europe is the only true way to see and experience everything that awaits you in Norway. Before you embark on your Norwegian holiday please take a moment to read the information below that is important to renting and driving in Norway.
Requirements
You must be at least 19 years old and have had your driver's license for a minimum of 1 year in order to rent a vehicle through Auto Europe. If you are 19 to 24 years old many suppliers in Norway will require you to pay a young driver surcharge that can range from $23 to $27 CAD per day in order to rent a vehicle. Seatbelts are required to be worn at all times and children under the age of 4 must be secured in a car seat in the back seat of the vehicle.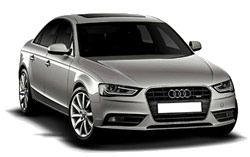 Speed Limits
In Norway the following speed limits apply unless speed limit signs state otherwise: city 50 km/h, open roads 80 km/h and 90 km/h on the highway.
Rules of the Road
Headlights are required to be on at all times and traffic must travel on the right hand side of the road. Trams always have priority along with traffic already traveling in a roundabout.
Gas & Diesel
Norwegian gas stations will accept cash and credit cards and are usually open from 7am to 10pm Mon-Fri. Gas and diesel options are available but do NOT use diesel from a red pump as it is for industrial use only and will damage your rental car.
Tolls
When traveling in Norway you can expect to encounter tolls on most of major roads and highways. The cost of the toll is based on the car category in conjunction with the distance you traveled. Some bridges and tunnels may also require you to pay a toll.
Parking
Parking garages are plentiful in large Norwegian cities along with parking meters (accept kroner coins only) that will supply you with a ticket to place on your vehicles dashboard indicating the time that you parked.
Insurance Information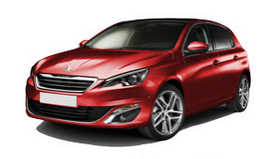 General Information
Car rental insurance requirements often change from country to country and is one of the most valuable pieces of information to learn about before renting a vehicle. When booking a car rental through Auto Europe in Norway your rental rate will automatically include all necessary insurances required by the country. Below we have gone into detail what insurance is required to be on your vehicle rental and what other options are available to your through Auto Europe and the local suppliers in Norway. Please keep in mind that the insurance regulations for Norway will be in effect for the entire duration of your rental even if it is returned to different country.
Required Coverage
There are two forms of insurance that are required for rentals commencing in Norway they are third party liability and fire insurance. Third party liability provides an unlimited amount of coverage to people and property that are outside of the rental vehicle. Fire insurance provides unlimited coverage of the rental vehicle in the event that is it damaged due to a fire. Auto Europe includes these insurances on all basic rental rates in Norway.
Optional Coverage
In Norway collision damage waiver and theft protection are optional on vehicle rentals. Auto Europe gives you the option to purchase these insurances ahead of time at an advance purchase discount by offering them on all inclusive rental rates in Norway. You may decide to decline the CDW and theft offered by Auto Europe in order to take advantage of coverage your credit card will provide if you do this please contact your credit card company to make sure they will cover a rental taking place in Norway. CDW and are also available for purchase locally at the rental counter. CDW can cost anywhere from $30 up to $60 CAD per day with theft costing a little less as $12 to 17 CAD per day, both insurances are dependant on the vehicle category. CDW and theft will almost always have a deductible that you are responsible for in the event anything happens to the rental vehicle, in Norway the amount of the deductible can range from $900 up to $2,000 CAD. Super CDW is a supplementary insurance that is offered locally to help reduce the amount of the deductible; it can cost about $30 CAD per day up to $35 CAD per day and is available with select suppliers only. Personal accident insurance (PAI) is another optional insurance that is available locally, which will provide death and disability coverage to the driver and passengers of the rental vehicle. PAI costs approximately $12 CAD per day up to $19 CAD per day depending on the rental supplier. Optional insurances are provided through certain supplies only and prices can change without notice at anytime.
Rental Restrictions
General Information
Luxury vehicles, 4x4s, automatics and vans may have travel restrictions due to insurance regulations that are placed on them, however most all other vehicle categories rented in Norway through Auto Europe are allowed to travel throughout Western European countries without any restrictions. When thinking about renting a vehicle especially in a unfamiliar country you always want be sure that you are renting the very best vehicle for your travel needs. If you have any questions regarding why vehicle category is best for you please contact us by calling us toll free at 1 888 223 5555 as our friendly staff is available around the clock to help you anyway they can.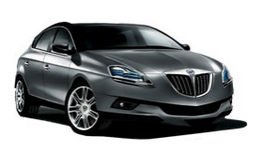 Restricted Countries
Rentals arranged by Auto Europe in Norway are not allowed to travel into the following list of countries: Africa (Morocco, Tunisia, Algeria etc) Albania, Bosnia, Belarus, Bulgaria, Czech Republic, Croatia, Estonia, Greece, Hungary, Latvia, Lithuania, Macedonia, Moldova, Montenegro, Poland, Romania, Russia, Serbia, Slovenia, Slovakia, Turkey and the Ukraine. Some suppliers may also restrict travel to Italy.
One-Way Rentals
International one-way rentals are offered from Norway for an additional fee. Domestic one-ways are also available many of which will incur an additional surcharge. Not all vehicles are allowed and minimum rental lengths could apply.