New Zealand Car Rental Driving Information
Driving Overview
General Information
Make your trip to New Zealand an unforgettable one with a car rental from Auto Europe. The convenience of a car rental will allow you to see and do all the things your heart desires and more! Before you go on your dream vacation please be sure to look over the important information below regarding driving and renting a vehicle in New Zealand.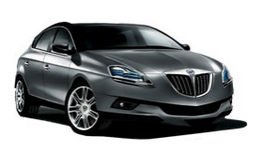 Requirements
To rent a car in New Zealand, drivers are required to be 21 years old and have held a valid driver's license for at least 1 year in order to rent a vehicle through Auto Europe in New Zealand. If you are a young driver age 21-24 years old some suppliers may impose a young driver surcharge of about $11 CAD per day. When traveling with children under the age of 5 they must be in a child seat that is suitable to their size and children ages 5 to 7 years are allowed to use a seatbelt if a child seat is not available to them.
Speed Limits
The following speed limits apply while traveling in New Zealand unless otherwise indicated: city 50 km/h, highways and open roads 100 km/h.
Rules of the Road
In New Zealand pedestrians only have the right of way when entering a crosswalk. All vehicles are required to drive on the left side of the road. When turning left you are to yield to oncoming traffic turning in the same direction.
Gas & Diesel
Gas (locally called petrol) and diesel options are available in New Zealand and are sold by the liter. Currently the cost for regular unleaded gas is about $4 CAD per gallon.
Tolls
New Zealand is a toll free country at this time.
Parking
In New Zealand pay by the hour parking garages and times parking meters are popular throughout the country. You are also required to park you vehicle in direction of flowing traffic.
Insurance Information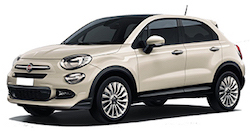 General Information
Car rental insurance is extremely important when renting a vehicle and requirements often change from country to country. When renting a vehicle in New Zealand with Auto Europe your rental rate will automatically include all necessary insurances. Specific insurance information can be found in the terms and conditions area of your rental voucher. Below we have gone into detail what insurance is required to be on your vehicle rental in New Zealand and what other options are available to your through Auto Europe and the rental suppliers locally.
Required Coverage
In New Zealand all of Auto Europe's rental rates will automatically include third party liability, fire insurance, collision damage waiver (CDW) and theft protection, as they are mandatory for all car rentals. The CDW and theft insurance for rentals in New Zeeland will have a deductible at you are responsible for that can range from $1,700 CAD up to $2,300 CAD depending on the vehicle category and rental supplier. Third party liability insurance will provide insurance coverage to people and property outside of the rental vehicle and generally provides from $285,000 CAD up to an unlimited amount of coverage depending on the rental supplier. Fire insurance provides an unlimited amount of insurance coverage to the rental vehicle in the event it is damaged due to a fire.
Optional Coverage
Personal accident insurance and Super CDW are two forms of optional insurance that are available locally at the rental counter in New Zealand. Personal accident insurance (PAI) provides death and disability coverage to the driver and passengers of the rental vehicle. The cost of Personal accident insurance ranges from $5-$19 CAD per day. Super CDW is a supplementary insurance that will help reduce the amount of the deductible on your rental vehicle; super CDW can cost $14-25 CAD per day and is also dependant on the car category. Optional insurances may be available through certain suppliers only and prices are subject to change without notice at anytime.
Rental Restrictions
General Information
New Zealand is an island country made up of two separate islands often referred to as the North and South islands. When renting a car in New Zealand it is not allowed to travel between the islands on the ferry. If you wish to travel between the islands you must drop off your car at the ferry port and pick up a different vehicle after you make the ferry journey across. The ferry location on the North Island is in the city of Wellington and in the city of Picton on the South Island. Advanced notice to Auto Europe must be given as each supplier has special instructions you need to follow in order to ensure a vehicle is waiting for at the ferry location once you have crossed.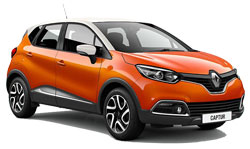 Restricted Countries
Due to New Zealand's secluded island location travel outside of New Zealand is restricted.
One-Way Rentals
International one-way rentals are not permitted from New Zealand. Domestic one-way rentals can be arranged and are usually free of charge. Minimum rental lengths may apply and not all vehicles are allowed.