Hungary Car Rental Driving Information
Driving Overview
General Information
Hungary's central European location is only part of what makes it the perfect place to being your Auto Europe car rental experience. However before you go please take a moment to look over the important information below that will provide you a bit of insight on what it is like to drive and rent a vehicle in Hungary. If you have any questions regarding the information below or the rental process please feel free to contact us by calling toll free at 1-888-223-5555.
Requirements
To rent a vehicle in Hungary through Auto Europe you are required to be at least 21 years old and have had your driver's license for a minimum of 1 year. An international driver's permit is highly recommended and required by select suppliers in Hungary. When traveling with children under the age of 12 year or smaller then 1.5 meters tall in Hungary, they are required to be secured in a proper child seat or booster seat that is appropriate to their size and sitting in the back seat of the vehicle. Children who are smaller then 1.5 meters tall can travel in the front seat providing the airbag has been deactivated. Please do not drink and drive while in Hungary as a zero tolerance policy is practiced and anyone who fails to oblige can expect to be fined or possibly imprisoned. The use of a mobile phone is permitted only when being used in conjunction with a hands free device, if you are caught using a mobile phone while driving without a hands free device you may have to pay an on the spot fine.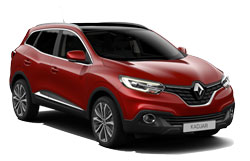 Speed Limits
The following are the standard legal speed limits in Hungary: city 50 km/h, open roads 90 km/h and 130 km/h on the highway. Vehicles that are equipped with snow chains are required to travel at 50 km/h or slower.
Rules of the Road
In Hungary vehicles are required to drive on the right hand side of the road and pass on left. Headlights are required to be on at all times when traveling in the country and horns are not allowed to be used in any city between the hours of 10pm and 6am
Gas & Diesel
Gas stations in Hungary are usually open Mon-Fri between 6am and 8pm with some highways stations staying open 24 hours. Regular unleaded gas and diesel in Hungary costs approximately $6.10 CAD per gallon.
Tolls
To travel on the M1, M3, M5 and M7 vehicles are required to have a toll sticker. Stickers are available for purchase in 4 day, 1 week and 1 month increments and can be bought at gas stations and highway stations throughout the country.
Parking
Parking in Hungarian cities is generally controlled by parking meters with a 2-hour max limit or parking tickets that are to be displayed on the vehicles dashboard stating the time the vehicle was parked.
Insurance Information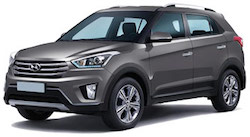 General Information
Insurance is extremely important when renting a vehicle and requirements often change depending on the country you are traveling. If beginning your rental in Hungary the insurance guidelines of Hungary will be in effect for the entire duration of the rental even in the event it is returned to a different country. Specific insurance information can be found in the terms and conditions area of your rental voucher.
When renting a vehicle in Hungary with Auto Europe your rental rate will automatically include all necessary insurances. Below we have gone into detail what insurance is required to be on your vehicle rental and what other options are available to your through Auto Europe and the suppliers we work with in Hungary.
Required Coverage
Fire and third party liability insurance are included on all rentals commencing in Hungary booked through Auto Europe, as they are required. Fire insurance provides coverage to the rental vehicle in the event is damaged due to a fire and most of the supplies that we work with in Hungary will cover an unlimited amount. Third party liability provides insurance coverage to people and property outside of the rental vehicle that may be damaged or inured by the rental vehicle. Third party liability coverage can range from $1,500,000 CAD up to and unlimited amount depending on the car rental supplier.
Optional Coverage
In Hungary there are a few optional insurances that are offered including collision damage waiver (CDW), theft protection, super CDW and personal accident insurance. Personal accident insurance (PAI) is another insurance that is available locally to provide death and disability coverage to the driver and passengers of the rental vehicle and it costs about $6 to $10 CAD per day. Collision damage waiver and theft are included in all inclusive rental rates in Hungary at an advanced purchase discount. You may elect to decline CDW and Theft insurance in order to take advantage of insurance coverage offered to you by your credit card. Please contact the card issuer to learn the specifics of your coverage. If you purchase CDW locally it can cost anywhere from $20 CAD per day up to $47 CAD per day depending on the rental supplier and car category. Theft is also available locally and costs between $6 and $16 CAD per day. When CDW and theft protection are purchased the supplier will have a deductible that you are responsible for in the event anything happens to the vehicle, which can range from $250 CAD up to $1,560 CAD. Super CDW is available locally for about $11-$24 CAD per day, which will help reduce the amount of the deductible you are responsible for. Please be aware that optional insurances are available with select car suppliers only and prices and participation are subject to change without notice.
Rental Restrictions
General Information
With Auto Europe most vehicles rented in Hungary have the ability to travel throughout Western Europe without any restrictions. Some specific vehicle categories including luxury vehicles, vans and automatics may have travel restrictions due to insurance regulations placed on them. Here at Auto Europe we have worked hard to build strong relationships with all of our suppliers and because of this is has allowed for the creation of a special rental program that will allow certain vehicles to travel into Eastern Europe. Additional surcharges may apply to rentals being taken into Eastern Europe. Some suppliers may also restrict some vehicles from traveling into Italy, if you have plans to travel into Italy please advise Auto Europe at time of booking to make sure your rental is permitted to travel there. At this time we would like to ask for you to take a moment and make sure the vehicle you intend to rent will be suitable for your travel needs.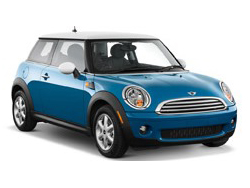 Restricted Countries
Rentals that commence in Hungary cannot travel through the following countries without prior notice to and approval of Auto Europe and our suppliers: Africa (Morocco, Tunisia, Algeria etc) Albania, Bosnia, Belarus, Bulgaria, Czech Republic, Croatia, Estonia, Greece, Latvia, Lithuania, Macedonia, Moldova, Montenegro, Poland, Romania, Russia, Serbia, Slovenia, Slovakia, Turkey and the Ukraine.

Note: With sufficient notice Auto Europe may be able to arrange travel into most if not all of the above mentioned countries. Not all categories are allowed and additional surcharges may apply.
One-Way Rentals
International one-way car rentals are available from Hungary at an additional fee. Domestic one-way rentals are also available with most being free of charge. Not all vehicle categories are allowed and minimum rental lengths may apply.