Car Rental Wellington Ferry Terminal
Are you planning a trip to
Wellington
and hope to tour by car? Pick-up or Drop-off your Wellington Ferry Terminal car rental with ease! Ferries depart from the Wellington port on the Lambton Harbor roughly five minutes from the train station. Daily routes between the North and South Islands of New Zealand are arranged by two separate passenger transportation companies. The Interislander and Bluebridge ferries transport over a million passengers and over 200,000 vehicles annually. If you are planning on spending time touring both islands by car, one of the major obstacles is the Cook Strait between the North and South Islands. That is why Auto Europe has collaborated with rental car companies to ensure that you will have a smooth, uninterrupted rental car experience. Clients will be able to return a vehicle to the designated rental car desk at one of the Wellington ferry terminals, take the ferry to the South Island, and retrieve a new vehicle from the same rental car company stationed at the
Picton ferry terminal
at no additional cost. If it's more convenient for your itinerary, return your
rental car at Wellington Airport
when your trip concludes.
Wellington Ferry Information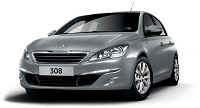 The Interislander and the Strait Shipping terminals are located a mile apart on the Aotea Quay, and both companies offer daily trips between the North and South Islands. Each terminal is optimized to provide basic amenities to passengers in the waiting lounge by offering internet access, a cafe, restrooms, baby-changing stations, vending machines, and storage lockers. The Interislander ferries offer a wide range of services to entertain passengers including a small movie theater, a restaurant with a full bar, a café, vending machines, and live music, as well as video games for kids. Internet access is available for passengers carrying Wi-Fi enabled devices. The Bluebridge ferries offer complimentary Wi-Fi, baby-changing stations, a café, and restrooms.
Helpful attendants stationed in the terminal building and on the ferries are readily available to answer all you questions and provide general information regarding ferry schedules and available services.

Accommodations Near Wellington Ferry Terminal
Choose from a wide range of nearby hotels in Wellington that offer luxurious rooms with panoramic views of the Lambton Harbor. Consolidate your itinerary by reserving a rental car and now newly featured discount hotels through Auto Europe to save on your next vacation in New Zealand. Find excellent accommodations at the Kingsgate Hotel or Quest on Lambton within walking distance of the ferry terminals and train station. Learn more or make a reservation by calling us toll free at 1-888-223-5555.

Contact Information for the Wellington Ferry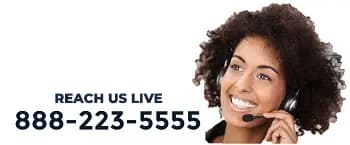 Interislander Contact Number: +64 4 498 3302
Bluebridge Contact Number: +64 4 471 6188
Location: Both terminals are located within a mile of each other on Aotea Quay. Interislander is located roughly 5 minutes north of train station, and Strait Shipping (Bluebridge) is within walking distance of the train station. This makes a Wellington Ferry car rental a convenient option, whether you're coming or going!