Car Rental at Sterling Railway Station - STG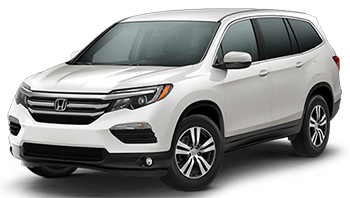 A car rental at Stirling Railway Station helps you travel without worry or hassle. It is a far more appealing option than using public transportation. Stirling Railway Station is located in Stirling, Scotland. Around 2.2 million people used the rail station from 2012 - 2013, and the line serves destinations all the way to Dundee and Aberdeen.

The Stirling Railway Station is listed as a historic Category A building, with construction of the facility taking place in 1915. Inside of the rail station, guests have a coffee shop and food services, as well as vending machines with snacks.Great deals on chauffeur services and luxury cars in the United Kingdom.
Picking up a Rental Car at Stirling Railway Station
Thanks to a rental car in Stirling, you will be able to visit the various attractions the city offers for all ages. There is something for everyone in Stirling and the nearby areas. The Stirling Castle should be first on any itinerary. Here visitors get a tour of the castle followed by a look at the museum located within the facility which houses a great number of attractions detailing the city's rich history and prominence. Argaty Red Kits is a natural wildlife area with daily tours where visitors will find plenty of excitement. Stirling Smith Art Gallery & Museum is also a great attraction for visitors. There is a permanent exhibit that details the history of Stirling and many other exhibits along with a beautiful garden outside.
Rental Car Suppliers Near Stirling Rail Station
Auto Europe has worked alongside many suppliers throughout Stirling, including Europcar, ensuring that you have the right car rental for your time in Stirling. Should you have any questions or concerns, please contact our award winning customer support team at 888-223-5555.
Europcar Stirling Rail Station


Goosecroft Road, Main Entrance

,


Stirling

,

Scotland

FK8 1PF




+44 371 384 3461

Europcar Hours:
Mon - Fri: 8:00 AM to 6:00 PM
Sat: 8:00 AM to 1:00 PM
Sun: Closed
Accommodations Near the Stirling Railway Station
Castlecroft Bed & Breakfast sits below the Stirling Hotel. The B&B is an award-winning hotel that has beauty, splendor, and delight combined with luxurious amenities which include free Wi-Fi. The Portcullius Hotel is a three-star hotel with an on-site bar and a long history dating back to 1787. In the summer, the beautiful walled gardens are amazing and in the winter there is a cozy fireplace. Check out deals on hotels in the United Kingdom.

Stirling Railway Station Contact Info
Stirling Railway Station
Goosecroft Road
Stirling, Scotland

,

United Kingdom

FK8 2BY


Telephone:

03301 092 833


Latitude:

56.11812


Longitude:

-3.93600


General Information:

Smack dab in the middle of Glasgow and Perth on the Caledonian Railway is Stirling and its impressive transportation center. For those considering to sight-see around Edinburgh, Dundee, Aberdeen, Inverness and the Highlands, renting a car through Auto Europe from the Stirling Railway Station could provide entirely different perspectives!