Car Rental at Innsbruck Central Station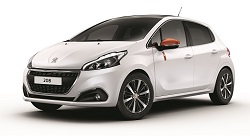 The Innsbruck Central Station is a railway station in Innsbruck, Austria. The facility opened in 1853 and is one of Austria's busiest transportation hubs, as it sees over 25,000 passenger movements daily.

One of the best ways to explore any city is by rental car. Auto Europe can help you book a competitively priced rental car in Austria with most major companies operating in the Innsbruck Central Station, as well as in offices in downtown Innsbruck.
Innsbruck Central Station Facility Information
Inside the station, there are a number of passenger services that help make getting to your final destination as hassle free as possible. Purchase books, magazines and last minute souvenirs at any of the station's newsstands. ATMs and currency exchange offices are located throughout and are all easily accessed by passengers. There are terminal maps available that will help direct you along the concourse and will highlight shopping outlets and eateries of interest. Grab a bite to eat or relax with a cup of coffee from one of the facility's cafes, your options are virtually endless!

Any questions that should arise during your time in the rail station should be directed to station employees working at one of the facility's information desks. These individuals will be able to provide you with specific station information, as well as address general travel related concerns.
Accommodations near Innsbruck Central Station
In addition to rental cars, Auto Europe is now able to book hotel rooms in Innsbruck at discounted rates. There are a few choice hotels near Innsbruck Central Station including: Grand Hotel Europa, Hotel Sailer, Hotel Zach, Hotel Goldene Krone Innsbruck and Adlers Hotel. Contact us toll-free at 1-888-223-5555 for more information regarding booking a hotel room with Auto Europe.
Contact Information for Innsbruck Central Station
Telephone: +43 (0) 5-1717
Location: Innsbruck Central Station is located in Sudtiroler Platz, at the south eastern edge of Innsbruck's city center.