Car Rental at Bergerac Rail Station - TER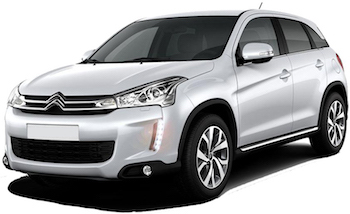 Car rental at Bergerac Rail Station is the best transportation option for all visitors in the area. Public transportation is offered, however, service is limited, and you're not able to take advantage of the sightseeing and various attractions that is available. In addition, public transportation means you're going to be around strangers and that can be very scary. Bergerac Rail Station is located in Bergerac, France. The railway station has been in service since 1875. TER provides service into the city of Bordeaux and onto nearby Sarlat. The small station provides service seven days per week.
Rental Car at Bergerac Rail Station
With your rental car at Bergerac Rail Station, the ability to visit all of the best attractions in France is possible. There is no shortage of fun things that you will want to participate in while in the area. Chateau de Bridoire is one such attraction. This superb castle brings the history of Bergerac to life, and both the interior and exterior have great attractions to experience. Eglise Notre Dame is yet another experience that you will want to enjoy while in town. This cathedral/church is available only with French information, so brush up on your skills before you arrive. Whether you are a huge fan of chocolate or not, a visit to the Rody Chocolatier is a must. Here you can get a tour of the chocolate making facility, enjoy an audio history, and enjoy samplings.
Popular Rental Car Suppliers at Bergerac Station
Auto Europe is proud to have spent the better part of 60+ years partnering with leading rental-car suppliers in Gare de Bergerac. These popular suppliers include Avis, Europcar plus much more. Makes use of the Booking Engine at the top of the page to book your Gare de Bergerac rental-car today and spend less when booking with Auto Europe! In the instance you may have an issue or concern concerning your Gare de Bergerac car rental, call our amazing support team at 888-223-5555 and experience the Auto Europe difference.
Avis at Bergerac Rail Station


Quai N1 Accueil Sncf

,


Bergerac

,

France

24100




+33 5 53 57 69 83

Avis Hours:
Mon - Fri 9:00 AM 6:00 PM
Sat Closed
Sun Closed
Europcar at Bergerac Rail Station


2 Ave Du 108 Regiment D'Infanterie

,


Bergerac

,

France

24100




+33 5 53 58 97 97

Europcar Hours:
Mon - Fri 8:00 AM - 6:00 PM
Sat 8:00 AM - 5:00 PM
Sun Closed
---
Where to find the car rental desk at Bergerac Railway Station
Once you reach the Bergerac Railway Station, Avis car rental is located just right outside by the parking at the railway station a min away just for your convenience. For new arrivals looking for Europcar, once you are by the parking take a left on Avenue du 108ème Régiment d'Infanterie and you will take another left at the end of the block where you will reach Europcar Office.
Hotels Near Bergerac Rail Station
If you want a great place to stay, Auto Europe offers airport transfer service in addition to assistance booking a hotel and a car rental near Bergerac Rail Station. There are many hotels in the area, whether you want something for affordable or a luxury stay. Chateau les Merles is one favorite hotel of visitors. This hotel is relaxing and enjoyable in every way. Another favorite hotel is Hotel de Bordeaux, a hotel with free WiFi, an on-site bar/restaurant and more.
Bergerac Rail Station Contact Information
To speak to someone at Bergerac Rail Station, you can call +33 553 635 380. Auto Europe is available by calling us toll-free at 1-888-223-5555, or reserve a car rental at Bergerac Rail Station online using the secure search form on the left. Cities near the railway station include Eymet, which is located 33 kilometers away, as well as Coursac, which is 28 kilometers away. With your car rental at Bergerac Rail Station, getting to any of these destinations is easy.
---
Book Your Car Rental at Bergerac Rail Station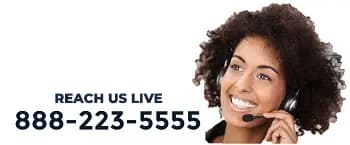 Bergerac Rail Station
Gare de Bergerac
Bergerac, France 24100
Telephone: +33 553 635 380
Latitude: 44.8575
Longitude: 0.4883
General Information: Gare de Bergerac is the main rail station operating in the city of Bergerac, providing service to passenger along France's Libourne - Le Buisson railway line. The station is located in the center of the city, in close proximity to the Dordogne River, and is easily accessible for all travelers.