Car Rental Belgrade Centre Railway Station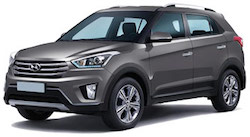 Arrange a car rental at Belgrade Centre Railway Station terminal and enjoy rapid, efficient online booking with Auto Europe. Don't overpay on Belgrade, Serbia car rental services. Find the best deal on local car rental in Belgrade Centre Railway Station with our online search engine, which makes it easy to find the best value. Auto Europe will offer you the perfect price on Belgrade Centre Railway Station car rental, and we have a price match guarantee to ensure that you're getting the best deal. We offer plenty of different car rental options at the Belgrade Centre Railway Station terminal, including minivan rental and sport cars.
Work with the Most Popular Car Rental Agencies at Belgrade Centre Railway Station
As a result of our established relationships with the most trustworthy car rental companies doing business in and near Belgrade Centre Railway Station, Auto Europe is able to offer you special low rates you will not find elsewhere (even if you rented your car directly with one of these agencies!). Whether you are are on a fixed income and need the most economical vehicle available, or you are traveling with significant luggage and need a large van, SUV, or luxury sedan, with Auto Europe you are able to take your choice of the best rental vehicles available in Belgrade, Serbia.
Europcar at Belgrade Centre Rail Station


Vase Pelagica 38

,


Belgrade

,

Serbia

11040




+381 11 7852820

Europcar Hours:
Mon - Fri: 8:00 AM to 4:00 PM
Sat - Sun: Closed
Belgrade Centre Railway Station Car Rental Kiosk Locations
There are no car rental desks within the Belgrade Center-Prokop station at the time of writing this page, but this is a new railway station which may add rental car kiosks in the near future. The closest downtown rental car office to the station is Europcar, located on Vase Pelagica 38. It's a 5-6 block walk through Hajd Park to get to the office, or you can hire a cab or request a shuttle from Europcar. Auto Europe can help you arrange transportation from Belgrade Centre Railway station to your pick-up location as well.
---
What Services are at Belgrade Centre Railway Station
About the Amenities & Facilities at Belgrade Centre Railway Station
Belgrade's Main railway station recently closed, and now Centre Railway Station serves as the default rail station for the city. It is generally poorly reviewed by travelers, especially those visiting at night (they report it's poorly lit), and there are limited amenities in the station since construction is ongoing. Some Google Reviews describe it as resembling a "post apocalyptic survival video game" with poor lighting, no elevators or escalators or information desks.
Need a Hotel Near Belgrade Centre Railway Station?
Garni Hotel Zavicaj and Villa Hedonia Apartmani Beograd are two options to the east of the station, while the 3-star hotel Senjak, and 4-star Hotel Mint can be found a few miles north-west of the station - both easily accessible by rental car.
---
Belgrade Centre Railway Station
Stjepana Filipovica
Belgrade, Serbia
Telephone: +381 11 3975533
Latitude: 44.7936
Longitude: 20.4539
General Information: After Belgrade Centre Railway Station closed to passenger traffic, the new Belgrade Centre Railway Station emerged as the primary terminal for passenger rail traffic in Belgrade, Serbia. Located in the municipality of Savski Venac, travelers can book train service to Novi Sad as well as other nearby locations. Belgrade Centre is a popular destination in the capital city to pick-up and drop-off car rentals in Serbia.