Car Rental at Bath Spa Railway Station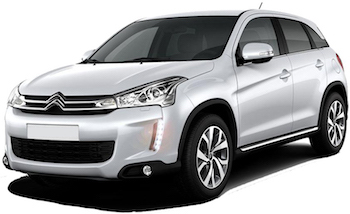 Car rental at Bath Spa Railway Station makes it easy to get around to all of your intended destinations. Public transportation can be very scary, plus it takes quite some time to get where you want to be. With a car rental at Bath Spa Railway Station, you can have peace of mind to enjoy your trip to the fullest. The Bath Spa Railway Station is located in Bath. The station was built in 1840, and features a great Tudor style building. Almost 6 million people used the BTH facilities from 2012 to 2013.
Picking Up a Carat the Bath Spa Railway Station
If you book a rental car in England, you can enjoy the area to the fullest. Whether you're looking for an spacious rental van, traditional car rental or even an exotic sports car to rent, Auto Europe has you covered! If you're in town with children, be sure to schedule a visit to Longleat Safari park to enjoy a mixture of lions, monkeys, giraffes and other safari animals. The Thermae Bath Spa, an award-winning spa located in a historic building built more than 2,000 years ago by the Romans. The American Museum in Brittan is also a must-see attraction, with thousands of American paintings, many from the Civil War. The Botanical Gardens in Victoria Park is as beautiful as they come. This garden was formed in 1887, featuring a scented walk, roses, flowers, green and lush grass and more. The city of Bristol is located 18.2 km from bath Spa, and makes a wonderful day trip. Start planning your trip with a car rental in the United Kingdom.
Popular Rental Car Suppliers at Bath Spa Rail Station
For more than sixty years, Auto Europe has partnered with many of the world's most well-liked car rental suppliers . A number of these suppliers include Europcar, Hertz and numerous others for you to make a choice from. Make use of the Booking Engine near the top of the page to reserve your Bath Spa Rail Station rental-car today and save more when booking with Auto Europe!
Europcar at Bath Spa Rail Station


Brassmill Ln

,


Bath

,

UK

BA1 3JE




+44 371 384 9985

Europcar Hours:
Mon - Fri 8:00 AM - 6:00 PM
Sat 10:00 AM - 1:00 PM
Sun Closed
Hertz at Bath Spa Rail Station


Windsor Bridge Rd

,


Bath

,

UK

BA2 3DT




+44 843 309 3004

Hertz Hours:
Mon - Fri 8:30 AM - 5:30 AM
Sat Closed
Sun Closed
---
Where to find the car rental desk at Bath Spa Railway Station
Once you reached the railway station, take a bus right outside the Brunel Square on Dorchester street. For Europcar rental take the bus number 716 and for Hertz take the U5. New arrivals going to Europcar car rental will need to stop on Osborne road. you will see a beautiful canal which is connected to the river Avon. Walk forward for about 5mins then take a right turn which will get you to Europcar rental just a few steps forward on your left. New arrivals going to Hertz will take the U5 and stop on Windsor Bridge road. You will find Hertz rental car across the street just a few steps forward.

Hotels in Bath Spa, England
Many fine discount accommodation choices can be found near Bath Spa Railway Station. Auto Europe can get you there with with a reliable airport transfer or chauffeur service. Choices for hotels include Macdonald Bath Spa Hotel, an elegant and sophisticated hotel with all of the amenities; Number Three Hotel in Glastonbury, a hotel with daily maid service, a cozy fireplace, cable TV and childcare; The Bath Priory Hotel, with an on-site restaurant, spa, 33 house, a beautiful spa and lush gardens; and The Royal Crescent Hotel & Spa, a hotel located in an 18th century building that offers all of the extras to make your stay amazing.
Bath Spa Railway Station Contact Information
If you want to get in touch with Auto Europe to secure a car rental at the Bath Spa Railway Station, simply use the booking engine on the top of the page to get started, or call us toll-free 24/7 at 1-888-223-5555. If you need to speak to the rail station to ask questions or if you have concerns, call 03457 000 125 and someone will be glad to help with your inquiry.
---
Book Your Car Rental at Bath Spa Railway Station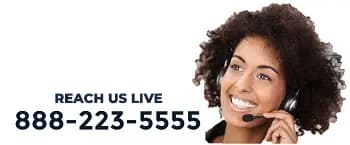 Bath Spa Railway Station
Bath, United Kingdom BA1 1SU
Telephone: +03457 000 125
Latitude: 51.3775
Longitude: -2.3564
General Information: Bath Spa Railway Station is the main rail station providing service to the city of Bath and provides service to over 6.3 million passengers each year.