If you're looking for something a little different during your vacation this year, Europe has plenty of bizarre sites when it comes to finding off the beaten path destinations. We've put together the top 10 weird tourist attractions in Europe to help kick-start perhaps the most fascinating trip you will ever take.
---
Paris, France - Dans Le Noir?
Imagine eating a 3 course meal in the dark with your date, right in the middle of one of the busiest cities. Co-funded by the Paul Guinot Foundation for Blind People, the restaurant is staffed entirely by the visually impaired and is now one of the major tourist attractions in France. Visitors are seated by a waiter-guide and given hints on how to avoid spilling. "It's a sensory experience to awaken your senses and enable you to completely re-evaluate your perception of taste and smell" as described on their website
---
Copenhagen, Denmark - Nasothek Nose Collection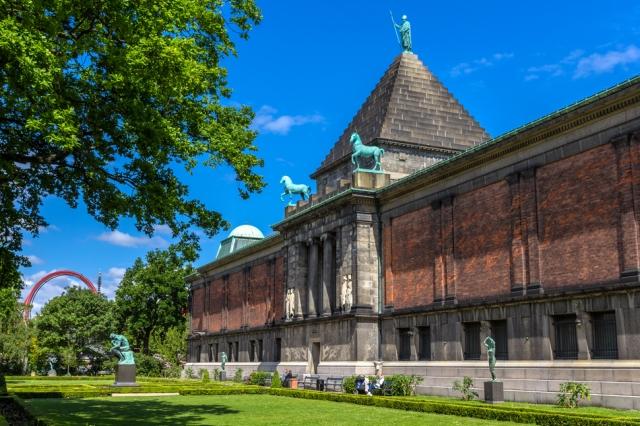 A collection of nostrils may not have been what you were thinking of when you thought of tourist attractions in Denmark, but this is worth the visit! Hidden within Copenhagen's Glyptotek art museum is a curious cabinet filled with 100 plaster noses. Visitors who find it stare in wonder as a single body part has been arranged so meticulously that it would appear to be its own work of art.
---
Paris, France - Musee Curie - The History of Radiation
Thankfully, all of the radiation has been decontaminated and it is safe for visiting. This quirky museum focuses on the life and work of two powerhouse scientific couples, Marie and Pierre Curie, and revisits the major stages in the history of radioactivity and its applications, notably the use of radiation in medicine. Housed in one of the oldest buildings in the Institut Curie, the museum preserves the office and lab space once used by Curies and later by the Joliots. The museum offers guided tours in both English and French.
---
Rome, Italy - Torre Argentina - Roman Cat Sanctuary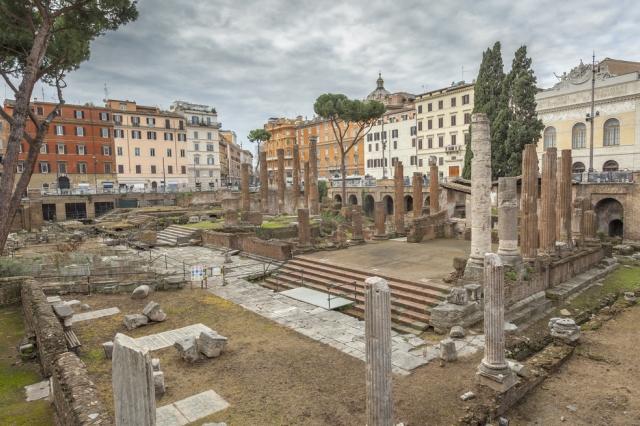 250 cats. That is how many roam the ruins of Torre Argentina, now a major tourist attraction in Italy. After the site was excavated, Rome's feral cats moved in immediately, as they do all over the city, and the gattare, or cat ladies, began feeding and caring for them. Since the mid-1990s, the population has grown from about 90 to the current 250, and the organization has ramped up with care for sick or wounded cats, as well as an extensive spay and neuter program to keep the feral population in check. The ruins are open to the public, as long as you're a cat lover!
---
Rome, Italy - Ospedale Delle Bambole - Doll Hospital
If the site of a ghastly storehouse front full of broken faces pressed to the glass and small owl figurines perch menacingly entices you, then this off the beaten path destination is for you. What appears to be Rome's own little shop of horrors is actually the Restauri Artistici Squatriti, known to Romans as "un'ospedale delle bambole," or a dolls' hospital. Here, Federico Squatrito and his mother Gelsomina nurse ailing dolls and other porcelain objects back to health.
---
Bourre, France - La Cave Des Roches - Mushroom Caves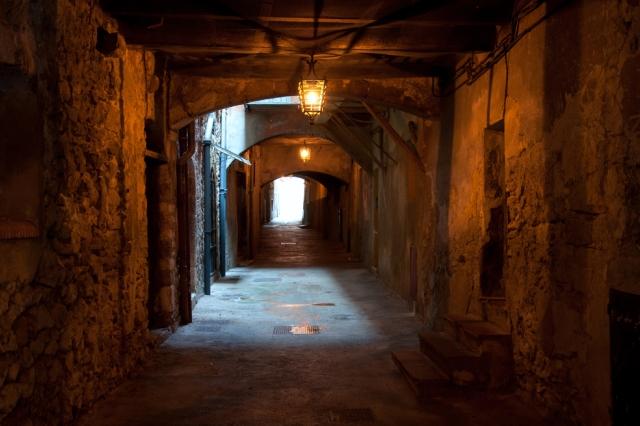 Miles of man-made caves and tunnels, currently used for cultivating mushrooms brings quite the crowd it seems. Number 6 on our list of weird tourist attractions in Europe, these subterranes were once used as dwellings, storefronts, restaurants, and wine cellars. Today, the excavating has ceased and the dwellings and storefronts are largely gone, but one industry continues to make use of the caves' dark, dank environs. Take a tour (with flashlight) and smell the sweet and musty smells of the mushroom caves.
---
Blois, France - Mechanical Dragon Clock
Perhaps one of the most interesting things to see in France, this beautifully designed dragon clock gives an hourly infestation of monsters. Against a backdrop of clanging bells, eerie music, and vocalizations, six golden dragon heads emerge out of windows, snapping their jaws. Two giant clawed hands crush balcony railings, and a serpentine tail twirls from the attic window. The installation was created in 1998 by French artists Michell and Jean-Pierre Hartmann, and is an homage to the legendary magician and illusionist Jean Robert-Houdin. The spectacle occurs every hour on the hour for about five minutes, and afterwards, rebuilds itself.
---
Kaltenbach, Austria - Kristallhutte - Spider Sculpture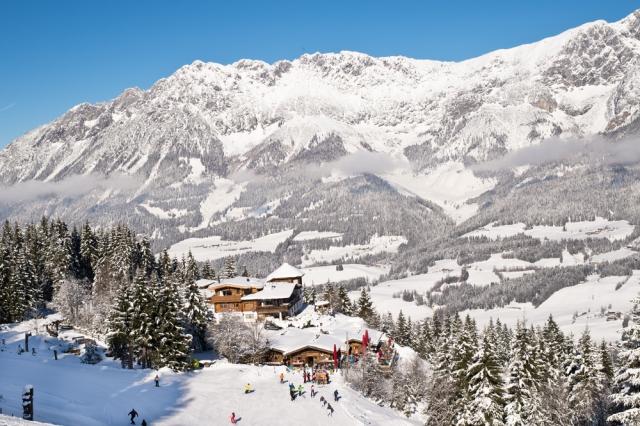 Part ski resort, part modern art space, this lodge brings giant metal spiders and bloody doors to the Austrian Alps in one of the coolest off the beaten path destinations. Walk around and be surprised by such jaw-dropping additions to the snow-capped peaks such as the huge steel dragonfly, a freestanding doorway that seems to be covered in blood, named "Heaven's Door," and possibly most noticeable, the massive metal spider.
---
Tarrenz, Austria - Starkenberger Beer Pools
If you love beer, then this place is for you. The only place where you can literally immerse yourself in beer; the seven 13-foot pools of warm beer, each containing some 42,000 pints where one can sit and bathe and relax fully immersed in beer, is as interesting as it gets. The beer is rich in vitamins and calcium, and it is said that sitting in it is good for the skin and helps cure open wounds and psoriasis. Drinking from the pool though, of course, is not advised.
---
Pramarzo, Italy - Temple of Damanhur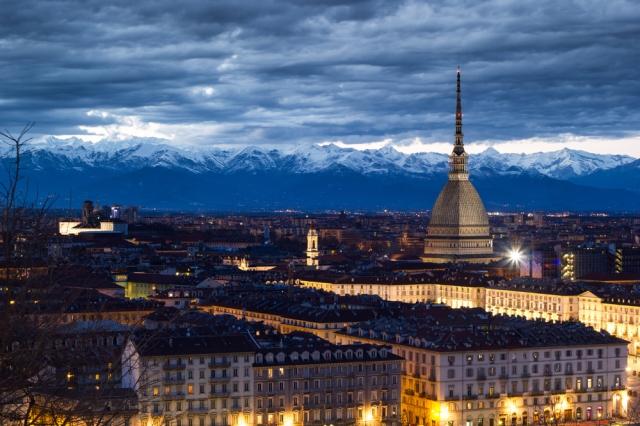 What could be better than a massive subterranean temple built in secret? The Temple of Damanhur has joined the list of tourist attraction in Italy with ceilings over 25 feet high and a four-sided pyramid room covered in mirrors and topped with a glass dome. The ceiling of the "hall of spheres" is covered entirely in gold leaf and the walls and hallways of the temples are completely covered in murals and sculptures. Truly an amazing site to see, if you find yourself in Pramarzo this a definite stopping place.
---
Getting There with Auto Europe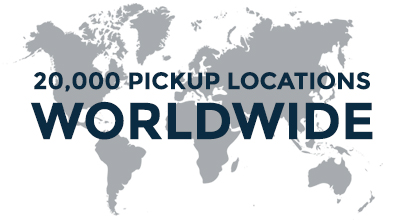 No matter where you travel, there are always oddities and bizarre eccentricities to be found. From a nose museum to pools filled with Bud Light, we hope you are inspired by these weird tourist attractions in Europe. Be sure to call ahead and reserve your spot to any site that is popular, as these things fill up fast!
When you're ready to hit the road on the ultimate vacation, give Auto Europe a call, available 24/7, toll-free at 1-888-223-5555. Whether you need a
rental car in Paris
to explore the many fabulous attractions like the Musee Curie, a
luxury car rental in Rome
for the same, or even
international hotel accommodations
, Auto Europe has you covered.